YOUR PAIN IS MINE TOO, SINCE I AM YOURS!!!!!!!
Jun 15
YOUR PAIN IS MINE TOO, SINCE I AM YOURS!!!!!!! (By Samona) (Thanked: 9 times)
A touching and heartfelt episode was shown today! The pain that Maanvi goes through is reflected in Virat's eyes as well! The pain of the test was felt by Jeevika, but the agony and the anguish was felt in Virat's heart and soul!!!
Maanvi is upset and angry with Virat and she is not on talking terms with him all the way to the hospital. Virat wants her to talk first and so he keeps looking at her, Jeevika is frustrated with both of them. In the hospital, Maanvi continues to shoot daggers from her eyes, while Virat is amused by her. Finally Jeevika tells them that she did not want to see them quiet, it is obvious that both want to talk to each other!
Maanvi is about to talk to him when his friend Dr. Seema comes there to inform them that they will be called shortly by Dr. Bharadwaj for the test. Seema takes away Virat for some personal talk while Jeevika convinces Maanvi to apologize to Virat. She is about to do so when she sees Virat and Seema hugging each other. She is angry and jealous. Dr. Seema introduces her husband Dr. Rohan to Virat.
Dr. Seema tells Maanvi that this procedure might be a little painful, unlike her former chemotherapy sessions, but she would be given local anesthesia and so she will not feel the pain. Maanvi is nervous, Virat attempts to make her angry or laugh by saying that she was a ulta coconut, soft outside and hard inside. The nurse comes up and calls out for Maanvi. It was time to go inside for the test.
Jeevika and Dr. Seema take Maanvi inside the room while Virat waits outside. Maanvi changes into a hospital gown and wants Jeevika to go inside with her. Jeevika signs the consent letter which is mandatory for all procedure all over the world. Dr. Seema informs them that Maanvi has to be given a high-powered injection in her spine, since this test is very vital to determine whether Maanvi would respond to further treatments. Then Jeevika gets ready wearing a hospital gown and a mask before entering the operation theatre!
Jeevika knows how much Maanvi was scared of simple injections too; she prays to God to take care of Maanvi, she would have swapped places with Maanvi if it was possible!
The procedure begins with Maanvi lying on her stomach and being given local anesthesia. Jeevika enters and holds her sister on her back since Maanvi should not move an inch during the procedure.
Back at home, at Chandigarh, the family is discussing the test and is sad that Maanvi, such a spirited girl was suffering from cancer. Also back at Hrishikesh, her family is also worried about Maanvi.
Jeevika watches the doctors prepare the injection which is to be inserted into Maanvi's spine and recollects all the times when Maanvi had refused to take injections. The procedure begins and Maanvi feels the pain intensely inspite of the anesthesia, Jeevika remembers all the times when she had wanted to take away the difficulties and problems from Maanvi, she feels helpless now.
The tears and pain in Maanvi's eyes is seen by Virat who is standing outside the operation theatre and looking in through the round glass window.
Jeevika is unable to bear the sight of various needles being inserted and she is in tears! She looks away, Dr. Seema tells her to leave the room. Jeevika refuses to go; but Dr. Seema takes her away!
Virat watches Maanvi in tears and agony, clenching and unclenching her fingers in an effort to control her pain and to search for some support. Virat is unable to see her tears and stands there recollecting all the good memories of meeting Maanvi. He remembers seeing her for the first time, their nok-jhok during Viren and Jeevika's wedding, their laughter together, the chirpy Maanvi, her beautiful expressive eyes, the day she made him her partner! He remembers her words of living life kingsize because life is too short for anything else! He cannot bear her pain; it hurts him in his heart and soul!!
Maanvi closes her eyes and writhes in pain, suddenly her hand is clasped within the strong hands of Virat who has changed into a hospital gown and worn a mask! But the eyes above the mask are drenched with tears! He gives her support to bear through the pain! Both look at each other, the pain becomes bearable for Maanvi with her soul partner with her every step of the way!
After the procedure is over, Dr. Seema tells Maanvi that she is a lucky girl because she had a very good friend in Virat who had stayed with her till the end like a bodyguard! Virat continues to look into Maanvi's eyes with all the love he can show to her!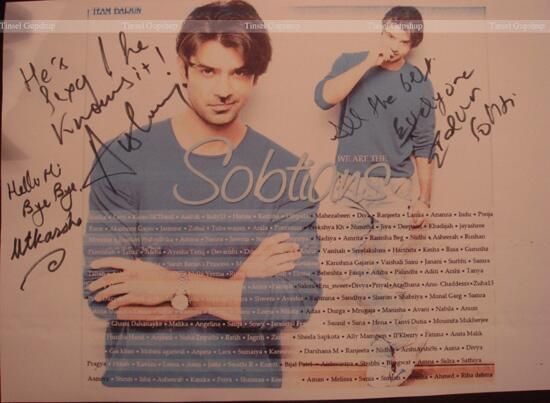 Disclaimer: The views expressed above are member's views and myeDuniya does not comply with it. The views expressed may not be factually correct. Incase of any issue please contact us/report it to us.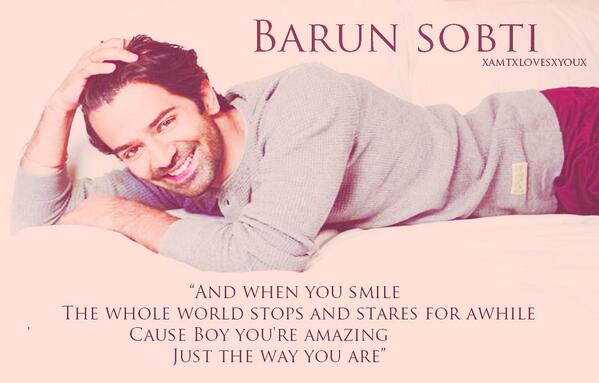 Missing Arnav Singh Raizada!!!!!!!!!!!