IS IT A TRAP OR THE BEGINNING OF ANOTHER MISUNDERSTANDING??
Jun 17
IS IT A TRAP OR THE BEGINNING OF ANOTHER MISUNDERSTANDING?? (By Samona) (Thanked: 9 times)
My Pre-cap had fainted at the news that Anjali kept Rs. 2 lakhs at home and that it was easy to get the money out of her! All it required was an excuse like a non-existent night school for girls in the vicinity of Buaji's house!! Khushiji managed to get that money, while Skunky is mighty upset, he does not like others fleecing his wife, Anjali the way he has always been doing so!!
Anjali has started her poojas again and informs Khushi about a pooja in Mata ka Mandir for the same evening.
Skunky follows Khushi to see where she was going, Khushi appears unaware of his pursuit and goes to give the money in full public view to a man whom she tells quite loudly that she needed Arnavji's fake signatures by hook or by crook , she would pay the balance money later. She turns around and is shocked to see Skunky observing this scene! She rushes off from that area and reaches home, with Skunky a close second in the race!
Skunky wants to know about the money transfer and the conversation, Khushi does not think that he is entitled to know! She refuses to tell him, he manhandles her yet again in a bid to force her! Why do you let him touch you, Khushi? Can't you slap him for once, at least to satisfy the viewers? She tells him angrily that she does not intend to answer his questions and walks away.
Is she working with NK to entrap Skunky? The last time we saw how NK wanted to know from her the way to clear this mess, has she confided her game plan to him? Will NK vouch for her when these schemes come to light? Or has Khushi with her penchant for doing things on her own, fallen into her own trap? And why does she not involve Mamiji who had endangered her life for Arnav and proved her love too?
Skunky tells Khushi that he had heard the whole conversation, she had told the man that she would pay the balance amount after the work was done! He tells Khushi that as far as he remembered there was no night school near Buaji' home!! Was it heard by someone, like NK? Skunky forces Khushi to tell the truth and Khushi retaliates by telling him that she wanted to take revenge on Arnav. She wanted Arnav's signatures to take away everything from him, his property, his home, his business, in fact everything! Skunky is stunned on hearing this, on hearing her tone and the anger in her face and voice! He wants to know why and she tells Shyam that she wanted to destroy Arnav. She wanted to see him helpless and broken totally for having destroyed her life and family. She tells him that she had planned everything but Arnav's kidnap had ruined her plans.
Skunky pretends to be shocked at this news; he asks her how Arnav could be kidnapped. She tells him that she did not know anything about it, but she wanted to bring Arnav home so that she could continue with her plans!
Skunky is thrilled to hear this; he did not imagine that Khushi had such feelings for Arnav. He had thought that he was the only bad guy in her life; Khushi tells him that she hated both of them. She tells him that she hated him because he had cheated her and she hated Arnav because he had never tried to understand her. Both had destroyed her life, she now wanted only one thing, and that was BADLA (REVENGE)!
Did you hear that part of the sentence properly, Skunky? Did she mean revenge/badla only from Arnav or even you? How could you forget her hatred towards you? Skunky had never seen Khushi in this way, he knew her from a long time. She had never been cruel or unkind to others, she forgave easily. This new Khushi amazes him. He wonders if it was all true. Khushi turns to look at him as she goes up the stairs.
Why did they have this conversation loudly and out in the open in Raizada Mansion? Had the entire family gone to the Mandir for the pooja or was anyone lurking in the corridors to hear and later vouch for Khushi? Will Khushi be misunderstood by Arnav and the family when Skunky divulges the secret of the forced marriage? Why did Khushi tell Skunky about the forced marriage? This is the second time she has done so. The first time could be excused as a result of the bhang, but now telling Skunky about Arnav blackmailing her into marriage is like putting a loaded gun in his hands! The bullet that will come out of this gun will definitely hit Khushi; whether Arnav manages to deflect it would depend on his trust and not on his love!
Skunky sets his plans into motion, he has always been one step ahead of Arnav and Khushi, and he has always displayed the shatir dimaag which was supposed to be Arnav's forte! He wants to test Khushi, what better way than to trap Arnav in the bargain? He slaps the tattooed goon again for allowing his phone to be misused by Arnav. This fellow has taken a beating from everyone from slaps and red chilli powder and Mamiji's kicks to Arnav's punches, any other self-respecting kidnapper would have quit long ago! What hold does Skunky have on him? Is Skunky a dreaded name in the underworld of goons?
Skunky throws the goons's phone over the wall to Arnav's side; how does he know that Arnav is desperate to speak to Khushi? How could he take the risk of Arnav ringing up the police himself? Why did he think that the first person Arnav would ring up would be Khushi??
Arnav has bruises on his face, he has been beaten but kept in good health, obviousy the kidnappers are feeding him properly and giving him medicines on time! Skunky knows Arnav's feelings of hatred for Khushi; he now wants to confirm Khushi's hatred for Arnav. The phone breaks apart and Arnav falls into the trap easily. Where is your shatir dimaag, Arnav? Why will a phone sail over to your side unless it is planned? Did you think the kidnappers were fools?? Skunky on the other hand, is smart, he does not talk at all, does not let a sound pass from his lips! He does not want to take any risks of Arnav hearing his voice and identifying him! He grabs the goon by his collar and takes him out.
Skunky is not aware of the I LOVE YOU message from Arnav to Khushi! He has only seen the way Arnav has treated Khushi after their marriage. He is still under the impression that Arnav hates Khushi for ruining his sister's life; he does not know that they have gone beyond the hate; they have now entered the realms of love! The misunderstanding remains in Arnav's mind but his heart has accepted her inspite of it, Skunky wants to know if whatever Khushi had told him earlier was all true. He has designed some tests for Khushi to see if she passes those tests or is attempting to fool him.
Arnav picks up the broken phone and fixes it, he thinks of Khushi first, not the police, not Akash, not Di nor Aman! None of them hold any place of priority in his life anymore, only Khushi and her hurt remains in his mind! ASR has been completely overshadowed by the emotional Arnav! There is a time and place for everything ASR, save yourself first before thinking of apologizing to Khushi for hitting her! You need to apologize on your knees for many things, just add this blow to her head into that list!! YOU TRULY EXASPERATE ME!!
Arnav calls up Khushi and Khushi takes the call in the open again in RM where anyone can hear, again there is total silence in that house. Where have they gone today? They connect again and don't need the phone to understand their silences, the long silence and rabba ve continues. Tears on both sides flow down their cheeks, hurry up Arnav and Khushi and talk before Skunky turns up there and hears your conversation!!!!
They continue to hold the phones in their hands and talk at the same time. Khushi wants to know where Arnav was kept, she tells him that she knew the boss behind the kidnapping, but surprisingly Arnav wants her to stop talking and listen to him! Does that mean that he knows who the kingpin is? Is that why he wants to apologize first and not listen to her important news?
Skunky comes back silently to the place thinking that this is the test for Khushi. He wants to know if she really hated Arnav. He wants to know if she actually wanted revenge on Arnav. He wonders if Khushi will tell him about Arnav's phone call. We see a DVD player and a speaker in the foreground.
Khushi tries to tell Arnav that she had important news; Arnav stops her and tells her that his words were more important. When will you learn to allow others to talk first, Arnav?
TO BE CONTINUED...........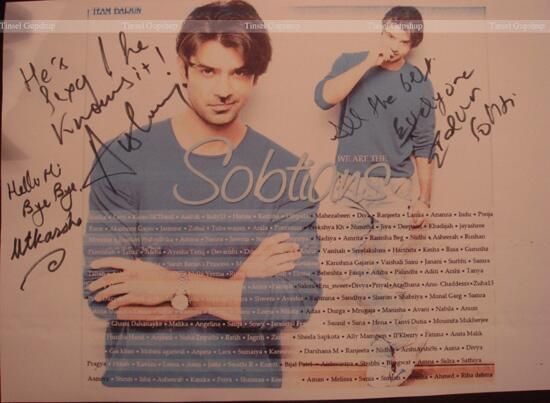 Jun 18
WISH YOU HAD LET KHUSHI TALK FIRST!! (By Samona) (Thanked: 5 times)
WISH YOU HAD LET KHUSHI TALK FIRST!!
Arnav is wracked with feelings of guilt and immense sadness for having hit Khushi on her head in order to hide her from the goons. He apologizes to her and tells her that he could never have allowed the kidnappers to hurt her! He couldn't be able to bear that! He tells her that he would never be able to forgive himself for hurting her! Khushi hears some sounds and ask Arnav where he was kept. He tells her that it was a dark room, he couldn't see much, and the only sounds were the trains passing nearby and the temple bells ringing somewhere! Khushi tries to think of places where there are temples near railway stations.
She then starts telling him about Shyam being the kidnapper and blurts out everything to him,thinking that Arnav is listening to her. But in the kidnapper's den, Arnav hides the phone from the goon who had come searching for his broken phone. He sits still so that the kidnapper does not doubt him; he is terrified that the phone would be discovered. The goon searches the whole area for a long time, and finally leaves.
Khushi continues talking and telling Arnav all about the bloodstains on Skunky's shoes, the boarding pass and the passport, assuming that he could hear everything. Arnav is unaware of her words, and when he later tries talking to her, the phone goes dead! Khushi thinks he has heard about Skunky and his evil deeds, but alas! Arnav couldn't you have waited to hear her first and apologized later?? She starts thinking of the place where both the train and temple bells could be heard.
Do you remember the DVD player and speaker in the foreground when Skunky came back to the place? I feel that it is a part of Skunky's intention to keep Arnav fooled. Those sounds must have been recorded and replayed time and again so that Arnav would think that the place was close to a temple and a railway station. It is possible that he may try to contact someone somehow and these sounds could mislead the rescuers and even the police. It looks like Skunky's plans are working; Khushi has already started thinking on those lines.
Khushi gets a phone call from Mr. Roy, ASR's lawyer to inform her about a property deal which had been finalized before Arnav's departure to London. The papers were ready and awaiting Arnav's signatures, the lawyer said that the deal would fall through in case the papers were not signed immediately. He said that he was aware that Arnav Singh Raizada was not in India, but she could also sign in his stead. It would only mean that the property would be in her name for legal purposes, and it did not matter whether the property was in her name or his name, after she was his wife. He tells her to take down his address, which is not heard by the viewers! She wonders why her signatures were needed.
Mr. Roy sets the phone aside and tells the man sitting in front of him that his work was done!! Skunky is seated in front of him smiling his evil grin! Skunky at his tricks again!! His shatir dimaag is working overtime! Is it the real Mr. Roy? I doubt so, since the address was muted. He might be Skunky's shady lawyer friend or else he might also be the real Mr. Roy who had been bribed! I do not think it is the second case, I am sure ASR has loyal employees like Aman and his lawyer would also be one of them.
Khushi sets out to go to the lawyer's office when she is stopped by Nani who wants to know where she was going in a hurry. Khushi only tells her that she had some work to do. Anjali is thrilled on receiving some music CDs from Skunky. She then asks Khushi about the money donated to the night school. Mamiji wonders about the school and its address. She raises her eyebrows to ask her. Khushi informs her that the school was near Buaji's house but Mamiji is not satisfied with her answer, she obviously feels that Khushi is hiding something from her. Skunky watches the interaction between Khushi and Mamiji.
Skunky thinks to himself that this is the real test, whether Khushi goes to search for Arnav or she goes to the lawyer's office. It will prove her loyalty.
Pre-Cap:
Skunky passes the pen to Khushi who is sitting in the presence of the lawyer with an open file on the table. She signs the documents in the file. Skunky thinks that she has passed the first test, but she has not yet confided about Arnav's phone call to Skunky.
Is Khushi trying to trap Skunky by playing his own game and showing that she too wants Arnav's money just like Skunky does, and keeping herself safe by telling Arnav everything, or is Skunky trying to trap Khushi and later proving that she was after Arnav's money and keeping himself safe by making her sign those documents which might be in her name!! Only time will tell!!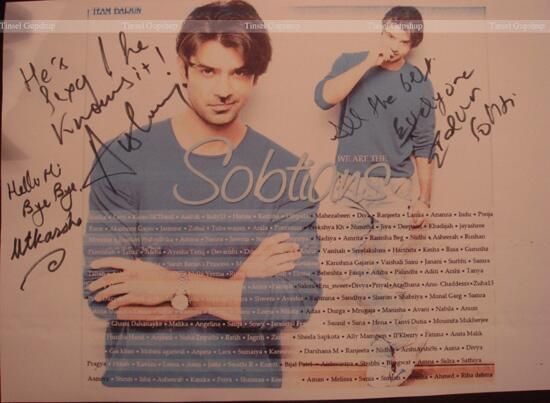 Disclaimer: The views expressed above are member's views and myeDuniya does not comply with it. The views expressed may not be factually correct. Incase of any issue please contact us/report it to us.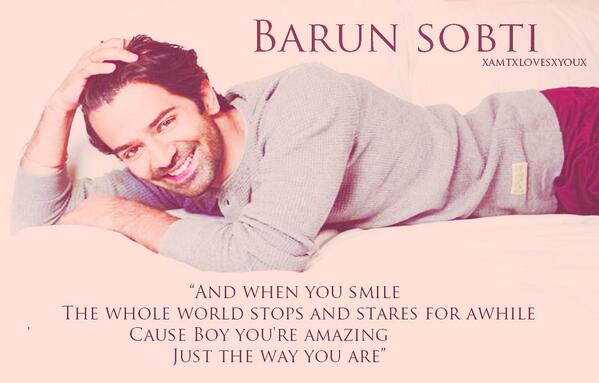 Missing Arnav Singh Raizada!!!!!!!!!!!