FROM ARNAV TO KHUSHI – FIRST LOVE LETTER OR SOS MESSAGE??
Jun 22
FROM ARNAV TO KHUSHI – FIRST LOVE LETTER OR SOS MESSAGE?? (By Samona) (Thanked: 5 times)
Scene continues from the breakfast table with Nani showing great anxiety for Chhote's continued absence and the lack of communication with the family! She informs that such a thing had never happened before! He has always returned after a short period and would remain in contact with his family. Now Naniji was getting worried because Arnav had spoken only once to Anjali during this trip! She teases Khushi that now Chhote was speaking only to his wife, she too wants to talk to him. Mamiji also tells Phati Sari that she was worried about Arnav bitwa's prolonged absence; she wanted to be informed when he called Khushi. Mamiji knew that Khushi was lying when she told Naniji that Arnavji had spoken to her that very morning. Skunky tells Naniji that Saale Saheb was expanding his business worldwide and so must be very busy with his meetings. He tells her to relax since Khushiji was in contact with Arnav.
NK completes Mission Jiju and comes there with the laptop and signals to Khushi. Khushi signals to him to be quiet. The side glances exchanged between Skunky and Khushi or between NK and Khushi remain undetected from the others, a great mystery! Payal does not seem there is anything fishy when Skunky comes to the rescue of Khushi while dealing with Naniji. NK returns the lap-top to Skunky who then goes away.
In the kidnapper's den, a food parcel is thrown in front of Arnav, by the tattooed goon. ASR thinks about the sudden halt to the sounds of the trains and the temple bells, he finds it strange. He knows now that he is being misled by the kidnappers. The goon receives a phone call, Arnav looks at him in surprise, and the goon is irritated. He tells Arnav that he could afford to buy a new cell in place of the broken one. It is the boss who wants to know about the situation. Arnav hears the tattooed goon telling the boss that he was alone but could manage everything. After all, he had a gun! Skunky tells the fellow that he had to go to the market and buy some items and send them to Arnav's house! The fellow repeats whatever was said and so Arnav hears this. The goons turns away while speaking, Arnav wanted him to stay nearby so that he could hear the later part of the conversation. Arnav hits out at one of the boxes, there is the sound of something falling and the goon then turns towards Arnav and keeps the gun trained on his forehead.
Skunky tells him to purchase some sarees, perfumes, watches etc and send them to Raizada House! Saris to be couriered from Scotland?? What a joke!
The tattooed fellow agrees to do so and leaves the room. ASR is thinking, I assume it was ASR because the ASR signature tune was back! He is about to throw away the food parcel when he sees the bill stuck underneath. It showed the name and address of the restaurant from which the food was delivered. He realizes that the restaurant must be somewhere near the place where he was kept.
In Raizada Mansion, Mamiji corners Khushi and wants to know the latest news about Arnav bitwa's kidnapping. She is extremely worried and holds Khushi's hand to ask her if he was not in any danger. Khushi tells her about the phone call but mentions that she could not talk properly since it got disconnected. She assures Mamiji that the moment she got a solid clue about the kidnapping, she will inform Mamiji . Mamiji wants to know till when this news should be hidden from the family, Khushi tells her that it was important for Arnav's safety. Mamiji promises herself that she will not let Khushi do her investigation alone. She is also getting ready for an investigation of her own!
Arnav tries to search a way out of the room where many cartons are stored. He is near the door when he hears the sound of the goon returning. He goes back to his place and sits down quietly. The tattooed goon comes back inside with a box full of gift-wrapped presents! Arnav keeps the restaurant bill folded and hidden in his hand. The kidnapper starts sealing the box when Arnav pretends to faint. He asks for something meetha, something sweet!
This is the scene which I HATED! HATED TO SEE ASR PRETEND LIKE THIS! HATED TO SEE HIM BEGGING FOR MEETHA!! HATED TO SEE ARNAV REDUCED TO THIS CARICATURE OF A MAN BY THE CVs!! AND SAYING PLEASE TO A GOON!!!!!!! WAS THERE NO OTHER WAY? THE GOON WAS BUSY SEALING THE BOX, HIS GUN NOT IN SIGHT, HE WAS FACING AWAY FROM ARNAV, WHAT MORE DID ASR WANT?? COULD HE NOT JUST SURPRISE THE GOON FROM BEHIND AND OVERPOWER HIM?? THE DOOR WAS OBVIOUSLY NOT LOCKED; IT WOULD HAVE BEEN EASY TO ESCAPE!!
I gave my brains a rest during this scene when the goon searches for sugar while Arnav searches for the pen! Both found the things they needed very conveniently!!
Arnav decides to write a note to Khushi so that she would be able to identify the place and come and rescue him! He started by writing the letter A but then thought that if the kidnappers saw the note, they would know it was from him. He wanted something which only Khushi would understand. He thought deeply and finally wrote something, he stuck the bill under the sealing tape. He then goes back to his sitting place and pretends to be weak again!
REMEMBER THE "I LOVE YOU" MESSAGE? KHUSHI HAD TAKEN THAT MESSAGE AS AN SOS FOR HELP FROM ARNAV! SIMILARLY, HIS FIRST NOTE, WITH THE WORD WHICH ONLY KHUSHI KNOWS AND WILL IDENTIFY WITH ARNAV, HIS FIRST LOVE NOTE, IS ALSO AN SOS TO KHUSHI!! WHY DOES ARNAV WANT KHUSHI TO COME TO RESCUE HIM? HE HAD KNOCKED HER OUT AND HIDDEN HER IN HAY TO SAVE HER BUT NOW WANTS HER TO COME BACK TO THE KIDNAPPER'S DEN!! HE COULD HAVE USED THOSE TYSON LIKE MUSCLES TO STRANGLE THAT SOLE GOON TODAY! SORRY FOR THE RANTING BUT CANNOT HELP IT!!
The goon carries the box out of the room after giving the glass bottle containing sugar to Arnav, I wanted him to get up and hit the goon on the head with the very same bottle! Anyways, no use hoping for some ASR action!
I suppose he goes on a rampage with four goons at a time only when Khushi is about to be harmed or if the boss is present! He does not move a muscle otherwise when I tell him to!!
TO BE CONTINUED......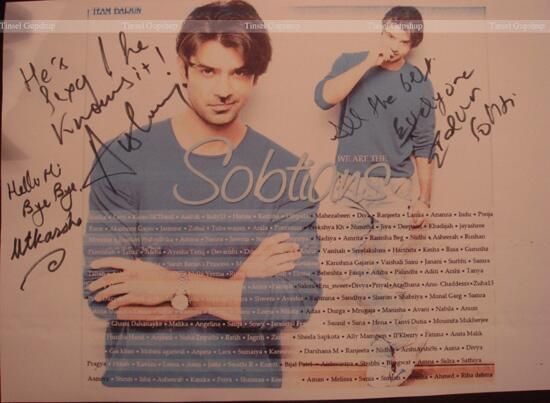 Jun 23
WHAT DID ARNAV WRITE TO KHUSHI? (By Samona) (Thanked: 6 times)
The fandom is busy speculating what Arnav must have written which can be identified only by Khushi. There are many words that are known only to the two of them like FARAK PADTA HAI, JUGNU, TAARE, SHAITAAN! Let us see what he wrote!
NK and Khushi check out the details of the bank emails. NK confesses that he was unable to get the bank statements because he did not have the password. It is a relief to know this or else we would have doubted whether NK was a hacker!
The emails reveal that there was no money left in Skunky's account and that the money was being transferred regularly
from Anjali's account. They realize that Skunky needed money desperately but still did not demand any ransom after kidnapping Arnav. Khushi wonders about this and tells NK that they had to think about anything which was done by Skunky which invited suspicion.
NK thinks over it and then tells Khushi about the incident with HP and the glass of water which had wet Skunky's shirt and pendant! He tells her that he saw Jiju drying his pendant with a towel! He had heard Skunky shouting at HP with terrible anger, so much so that HP was hurt and went out of the room! Khushi tells NK that she too had seen the chain and both wonder why should Skunky get so angry when a mere chain got wet? NK tells Khushi that Skunky had been very angry like a volcano! NK tells Khushi that THE FUNNY THING IS THAT WOH USS SHIRT KO DRY KARNE KE BAAJAYE USS LOCKET KO DRY KAR RAHE THE!!
Khushi tells NK that they needed to check out the locket since it was indeed strange. NK wonders how they could get hold of that pendant when Khushi asks him whether he could remember the design of the locket. NK says that he did remember and Khushi takes him away saying that she would tell him everything on the way!
Skunky talks to Rani Saheba asking her when she was coming home. Khushi knocks on his door and Skunky is amazed and happy to see her. He tells her that she need not be afraid; Rani Saheba was not at home!! Khushi gives a faint smile and enters the room. She hides something in her hand. Skunky is thrilled to see her! She takes out a black thread chain with a Durga Ma pendant! She tells him of her visit to the temple from where she had brought that raksha thread for him! She tells him that since he had said that they were together (SAATH SAATH), she had brought it! He is amazed and tells her to repeat it! He tells her that it is music to his ears! Khushi gives him a shy smile which makes him so very happy! DUNCE! CAN YOU NOT SEE HOW SHE IS PLAYING WITH YOUR EMOTIONS OF LOVE AND LUST?
She looks at the chain around his neck and comments that he already had one, he tells her that it could not be removed. Khushi pretends to be upset, then Skunky tells her that he would definitely wear the one brought by her too! He tells her that he could wear both the chains! He would never dream of refusing to wear anything that she brought for him! Khushi acts happy and then asks him coyly whether she can put it on for him! OMG! Khushi, you are going through a lot for Arnav, Hope NK is around to prevent any further trouble for you!
Skunky is surprised first but then feels happy, it is a dream come true for him! Khushi goes around him to his back, she closes her eyes and gathers her inner strength and controls her dislike for him! Skunky stands still waiting in anticipation with amazement at this sudden windfall written large on his face! Khushi's arms go around him with the chain, Skunky gives a satisfied smile while Khushi ties the black thread around his neck! Skunky is unaware of her next action as she unlocks the gold chain with the elephant horn shaped pendant from his neck. He is unaware when the chain drops to the ground! He is lost in his own world, a world in which he and Khushi lived together! Khushi bends down silently and gathers the fallen chain and pendant from the ground.
We see a duplicate chain and pendant in her other hand, hidden earlier. She slips the original chain with the original pendant into her pouch!
Pre-Cap:-
Khushi reaches the door when Skunky calls out to her. She turns to look at him, uneasy and a little scared! Has he discovered the exchange of the chains or is he going to thank her for the raksha dhaaga?
Is it the final nail for Anjali to doubt the fidelity of her husband and her Chhote's wife when she discovers that the raksha dhaaga around her husband's neck was brought by Khushiji?
PAYASH STORY:
Payal tries to seduce her own husband using Chameli ka Tel (Jasmine oil) in her hair and lots of flowers adorning her hair. It turns out that Akash is allergic to the oil and so starts sneezing as soon as he enters the room! he leaves the room saying that he would return to their room the next day only after she had washed her hair! Buaji ke Nuske kaam nahi aaye!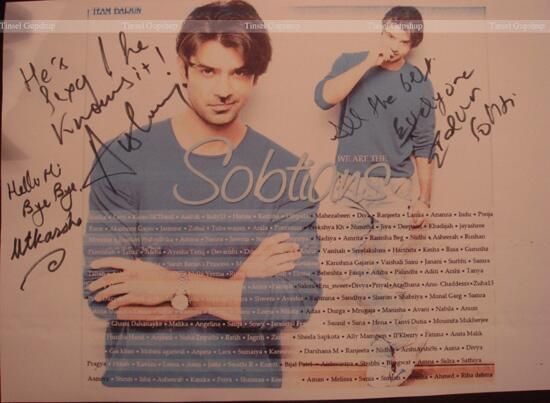 Disclaimer: The views expressed above are member's views and myeDuniya does not comply with it. The views expressed may not be factually correct. Incase of any issue please contact us/report it to us.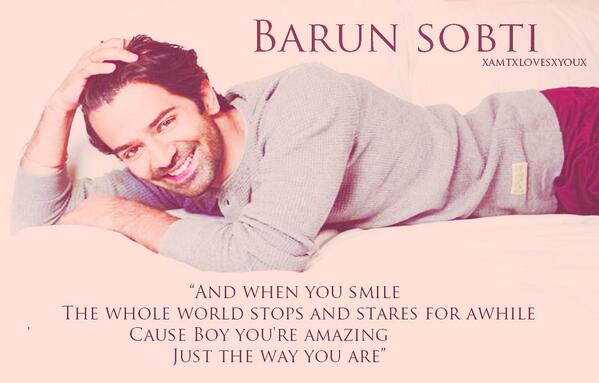 Missing Arnav Singh Raizada!!!!!!!!!!!