YOU MEAN THE WORLD TO ME!!
Jun 26
YOU MEAN THE WORLD TO ME!! (By Samona) (Thanked: 6 times)
Viren, Jeevika, Viraat and Maanvi leave for home from Mumbai. There is an unspoken tension between Maanvi and Viraat. They are unable to tell out their feelings for each other, but this trip has made Maanvi realize what her feelings were for Viraat. Viraat was already aware of his feelings for Maanvi, he was crazy about her! Maanvi was about to confess her feelings of love for him when she remembered the gravity of her illness. She realized that she could not make Viraat a life partner when she had no life to live to the fullest! Her illness was at a critical stage although she herself was not aware of it!
They reach home and everyone is happy to see Maanvi. Viraat hugs his mother and she feels his tension and sadness, she is worried about him. Viren feels Viraat is upset about something. He goes to his room and asks him what the matter was; he tells him that he knew there was something troubling Viraat. Viraat confides in Viren that Maanvi had cancer spread over all over her body; Dr. Bharadwaj had recommended restarting the former chemotherapy treatment because the new treatment would not help her. There seemed to be no cure at the moment, Viraat had not told the truth of her illness to anyone. Viren is stunned to hear this, Viraat asks him not to tell it to either Jeevika or Maanvi, both would be unable to bear it. Viraat tells Viren that he did not want to confess about his love to Maanvi at this point of time, he knew that Maanvi would never agree to accept his love due to her illness.
In Maanvi's room, Jeevika tells her that she was not able to see her taking that spinal injection and she was happy that it was not required any more. She felt happy that Maanvi would get alright through her chemotherapy. She does not know the truth about her illness.
At the dining table, Viraat refuses to eat the pickle saying that he did not feel like eating it anymore! The family is surprised at this because earlier, Viraat could not complete his meal without it! How sweet of him! He knows that Maanvi too loved pickles but was unable to eat it, so he too has sacrificed eating it! TRUE LOVE! Suddenly Maanvi coughs and there was no water on the table, Viraat panics and rushes to get water. He gets angry on the servant for not having kept water ready, Swamini sees his panic. Viraat talks rudely to Swamini Bua, it is obvious to everyone that he is very protective about Maanvi! While eating, Viraat gets a phone for a song recording to be held on the next day but Viraat refuses to go for it, citing other important work! Maanvi tries to tell him to go for his recording but he refuses to listen to her!
Viraat and Maanvi do not fall asleep but talk to the moon about their feelings. Viraat tells the moon that just like a moon is incomplete without moonlight, so too Viraat himself was incomplete without Maanvi. He tells the moon that she was his world; he knew that she was not asleep! She must be worried because he had rejected that song recording, he wanted the moon to create some magic so that Maanvi would have a restful sleep! He knows that SHE IS HIS WHOLE WORLD!!
She wants the moon to convey the message that she couldn't be his world, a person who was fighting for her own life could not light up hislife! She herself was in darkness, how could she spread light in his world! She wanted him to pay more attention to his future than than on her , his partner!
He wants her to know that she was the only one whom he thought of, when day or night, asleep or awake, nothing else mattered to him anymore! He would not let anything happen to her!!
PRE-CAP:
Maanvi picks up the landline phone to call up someone when she overhears Dadaji talking to Swamini that there was nothing to worry because Viraat was taking care of Maanvi due to her illness. Swamini asks him whether it would be okay after Viraat got married, his wife would not be able to accept Viraat and Maanvi's close friendship. She also warns her father that the black clouds before a storm could be seen, she implies that Viraat was getting deeply involved with Maanvi, it was possible that he might fall in love! She is not happy about it and Maanvi is stunned and distraught to hear this! Tears roll from her eyes as she shuts the receiver end of her phone so that no one aware of her presence!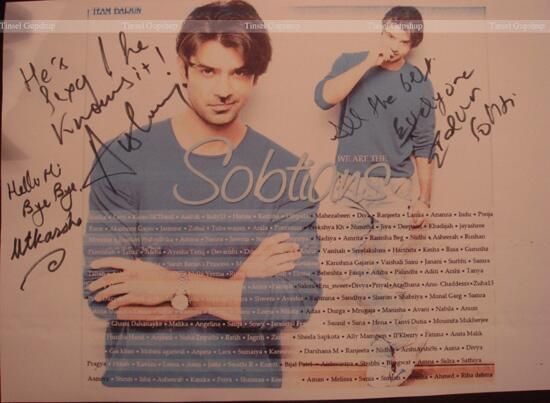 Disclaimer: The views expressed above are member's views and myeDuniya does not comply with it. The views expressed may not be factually correct. Incase of any issue please contact us/report it to us.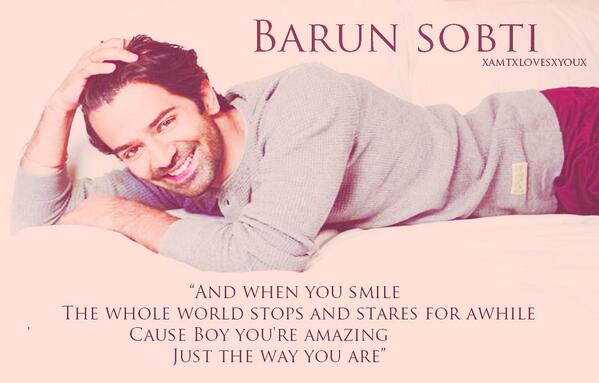 Missing Arnav Singh Raizada!!!!!!!!!!!