IS IT THE BEGINNING OF LOVE???
Jun 26
IS IT THE BEGINNING OF LOVE??? (By Samona) (Thanked: 2 times)
Madhubala tells Mukund that the inspector had come to take his statement. The inspector clarifies that the statement given by Madhubala was good enough for a case; he only wanted Mukund to sign on the papers. Mukund did not want to file an FIR, the inspector tells Madhubala that it was the state of the youth in our country today. They did not want to take any action against the wrong-doers. He tells Mukund that Madhubala had more guts, Mukund is angry and he signs on the papers.
The inspector is highly impressed by the classic beauty and the gutsiness of Madhubala. He tries to find out what was the relationship between Madhubala and Mukund, he is relieved to know that she had brought him to hospital only on humane grounds. We see Madhubala is a girl who does not know the charm of her nature, the attractivenesss of her lovely smile, and the way Mukund or the policeman is fascinated by her!
Mukund's parents and sister come to the hospital to see him, they are panicking, but Mukund pretends to be worse than he actually is. He winks at his sister who too gets into the act. We see his parents criticize him for not looking properly before crossing the street! Mukund's father raves and rants about the medicals bills which will incurred in the three months required for his recovery, his mother talks about the fact that he would not be able to work in that period, only his sister is concerned about his well-being.
The nurse had mistaken Madhubala to be Mukund's wife, she talks about junior Mrs. Dikshit, and this creates further trouble for Mukund in front of his parents, who get very angry for him having married and not informing them. Madhu enters the ICU and seeing her winsome smile, Mukund's parents are stunned. They assume that she is his wife and ask her how did she know Mukund and from when. Madhubala tells them that Mukund was a very good salesman and that one day he would realize all their dreams. She also tells Mukund's father that some day he would be proud of his son, some people learn to walk late, but then walk so fast that they leave everyone behind! His parents are happy to hear this, they seem to gain strength from her words.
She tells them that Mukund would prove himself in this world; his parents are amazed to hear Madhu talk like this about their son. She then informs them that they were not married and goes away.
Mukund remembers her words in the hospital, he thinks that Madhubala had gone home but she still lingered in his heart. Madhu travels by her bus but she too remembers her first sight of Mukund when he was wiping his face after the pepper spray attack! He remembers her fragrance, she remembers his praise of her beauty, Madhu remember the way he had slid her chappal back to her in the bus! Both are lost in their memories, they are both falling in love?
The police inspector, Ravi Pradhan who was impressed by Madhubala comes to her and tells her that there was no chance of a case since Mukund has suffered minor injuries. He wants her to forget filing a case against the car driver who had hit Mukund and then fled from the scene after throwing an empty beer bottle onto the road! It is obvious that the people involved in the accident were some big names, the inspector does not want Madhu to get involved. She gets angry at him and tells him to stop worrying about her. She wants him to punish the culprit, and he laughs it off saying that she was not aware of the person, she was too insignificant!
RK ENTERS THE SHOW:
The inspector continues to describe the immense authority and clout of that person, we see scenes of jail and jailbirds calling out to Dilawer, a prisoner in prison clothes and seated inside a police van. He says that the man kept the police force in his pockets, that he was a force by himself! The inspector tells her that hearing his name would make Madhu shiver with fear! The ferocious eyes of the prisoner is shown which adds to the sense of fear!
PRE-CAP:
RK is shown as being very arrogant in front of the jailor. He tells the jailor that he could not be kept in prison for four days. He tells him that he had only come there to pay his respects, there is a loud explosion and fire near the jail. In the confusion, Dilawer escapes from there!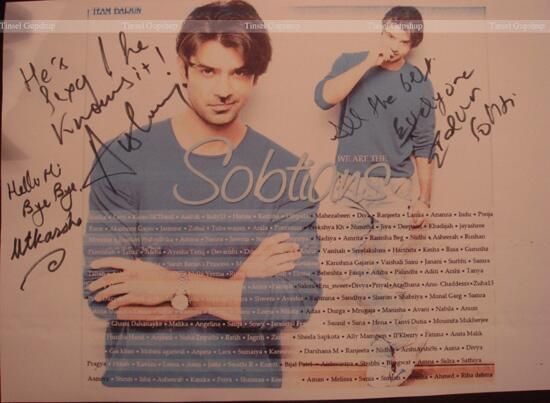 Disclaimer: The views expressed above are member's views and myeDuniya does not comply with it. The views expressed may not be factually correct. Incase of any issue please contact us/report it to us.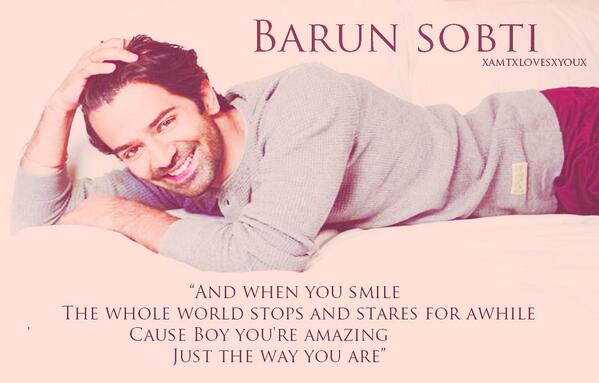 Missing Arnav Singh Raizada!!!!!!!!!!!