KHUSHI'S SACRIFICE – WILL ARNAV UNDERSTAND?
Jun 27
KHUSHI'S SACRIFICE – WILL ARNAV UNDERSTAND? (By Samona) (Thanked: 5 times)
Khushi has decided to save Arnav at all costs; she does not worry about the cost or injury to her health or to her reputation. She is willing to enter the snake's pit to pull out the snake and crush it completely. In the process, she is getting hurt emotionally and physically, morally and spiritually as well. The only way to Arnav is through Shyam, the vilest character, but she has closed her eyes to all the pitfalls. She now only focuses on Arnav and his safety, thank God for NK, a friend who has indeed stood by her in her times of need!
Khushi hugs Mami and promises to relate to her all the details once they had got a solid clue, Mamiji accepts her hug for the first time, but is not convinced. She wipes her tears and promises to investigate the matter in her own way. Khushi gives solace to Mamiji with that hug, she also seems to derive a strength from Mamiji! NK goes to keep an eye on Skunky, and asks Khushi to wait in his room with the laptop.
NK hides near Skunky's room and keeps a watch in him. Skunky takes out the pendant pendrive and fixes it to the laptop, this is watched by NK with growing excitement. He rushes back to his room, and asks Khushi to start the laptop quickly. Upon asking why the hurry, Khushi hears that a small camera was fitted in Skunky's room by NK in such a way that the entire room, Skunky and his laptop screen would be visible to NK's laptop. He had connected the camera to his own laptop! BRILLIANT WORK INDEED, NK!
Khushi is worried whether they would be caught, but NK assures her that the camera was indeed tiny, not noticeable to any one! NK had got it from a friend who worked in a security agency! He says that the audio was not clear but the video would be perfect!
They see Skunky with his laptop screen, NK zooms the camera onto the screen, to identify the password to be put in by Skunky! NK takes a pen and paper excitedly and starts making a note of the password as Skunky types it in!
THE PASSWORD WAS ILOVEYOUKHUSHI! NK is happy that the password is complete, he does not realize the significance of what he had just read! The blood drains out of Khushi's face as she realizes that now she cannot hide this fact from NK anymore! NK suddenly stops in his tracks, as he realizes the meaning of what he had just now written on paper and what Skunky had entered on screen! He is confused and stunned; he wants to know the meaning of it all! NK looks at the paper again and then towards Khushi, he tries to understand the meaning, he asks her what was the meaning of this password and what was the truth behind it?
Khushi is about to get up and leave, she cannot bear the questions asked by NK, when there is a sound from the laptop. They see Skunky's laptop ask for a voice authentication; just the written password was not enough! Then both of them hear the same words repeated by Skunky I LOVE YOU KHUSHI!
The computer accepts the password and opens the file! Khushi and NK are stunned to see this! NK and Khushi look at each other! Khushi is unable to meet NK in the eye! NK is speechless! The file opens to a document with registration stamp paper marked on it! It is the will of Arnav Singh Raizada but even before NK and Khushi are able to identify the document, they hear Mami entering Skunky's room! Skunky shuts his laptop immediately and NK and Khushi get frustrated at the untimely entry of Mamiji!
Mamiji is investigating on her own. She comes to check out the gifts sent by Arnav. she is aware of his kidnapping so it was obvious that the kidnappers had sent the gifts. She checks out the kurta and watch sent to Skunky, in the hope that she could find out any clue in it. She goes away and Skunky starts thinking about it!
NK enquires the reason behind Skunky's password, Khushi is deeply upset, and she does not want to talk about it! She tells NK that she did not like the way Skunky spoke to her, came closer to her, but she was quiet about it only for Di's sake. She could not tell anyone the truth that Skunky tried to touch her on numerous occasion, he did not leave a single chance! NK is disgusted by this news, he tells Khushi that the police should be called and Skunky should be arrested, such a vile person should not be allowed to live in their home! Khushi stops him saying that no one could hate Shyam more than her in this whole world, she tells him that all the problems between Arnav and herself were due to Skunky! She wants everyone to know Skunky's truth! NK realizes the depth of Khushi's hate towards Skunky but Khushi reminds him that Arnav's life was in danger; the foremost task was to get Arnavji back into safety!
Khushi tells NK that Arnav could be saved if they could get the clue of the documents in the pendrive. NK reminds her of the voice process, the pendrive could be opened only if the password was repeated in Skunky's voice! Khushi gives her ultimate sacrifice for Arnav- she tells NK that she was ready to make Skunky say the words in his own voice! NK realizes what that meant, he is shocked beyond words! He protests to Khushi saying he could not allow her to do so, Skunky was a sick man! Khushi tells him that the audio recording of the camera was not clear, there was no other way! It had to be done! She was disgusted by Skunky's nearness to her, but she was willing to go through the fires of HELL in order to get Arnavji back! She clenches her fist in her clothes when thinking of the disgusting time ahead, while NK is deeply upset at this turn of events!
TO BE CONTINUED......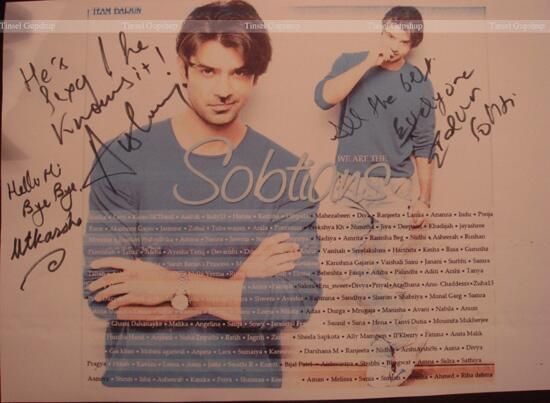 Jun 27
SKUNKY CONFESSES HIS LOVE! (By Samona) (Thanked: 2 times)
Payal is lost in her own world, she is busy trying to seduce Akash who is already her husband and who loved her deeply, she is totally unaware of the troubles her younger sister was going through!
The sun is setting in the sky, when Skunky answers the phone and tells Rani Saheba that he was coming down, so she is back from her shopping spree! I wonder what she went to buy after seeing Skunky with Khushi on two occasions. Did she go to enlist the services of a private investigator or to buy a small camera a la NK? Time will tell us, I am sure!
Skunky sees Khushi dash past his room in tears holding the present sent by Arnav, he rushes behind her to her room to enquire what the matter was. She is in tears actually thinking of Arnav and Skunky enters the room and touches her shoulder! He then closes the door to her room. Khushi looks at him from behind him, she knows the act she had to put up in front of him to tie him up in his confession of love!
Skunky is upset to see Khushi in tears; he asks her what the matter was. NK peers out of the hiding place behind the curtains, thank God he is there! Skunky raises his hand to wipe away Khushi's tears, she moves away! NK is angry seeing Skunky's action! Khushi tells Skunky that she would go mad thinking about all this, she did not want to bear it anymore! Coincidentally or providentially, the note that Arnav had sent to Khushi is seen there half hidden in the wrapping of her present! Wish Khushi or NK had seen it earlier! Then there was no need to go through the next step!
Skunky offers his handkerchief to Khushi to wipe her tears! He tells her that he could not bear to see her cry! Khushi gets hyperventilates, she wants to know who were the kidnappers and why did they send those presents. Khushi tells him that they knew that Arnavji was kidnapped; it was the work of the kidnappers sending her a present. She tells him that she knew that Arnavji would never buy her a present.
She sits on the bed dejectedly; she tells him that she was alone, all alone. Skunky goes and kneels near the bed. Skunky tells her that she was never alone, and had never been alone ever. He tells her that he was the one who always stood by her. She refutes the idea; she tells Skunky that no one understood her at all. NK prays desperately for Skunky to tell the password. He wants the drama to end as quickly as possible. Skunky is deeply upset to hear Khushi saying this, he gets emotional and tells her that she was never alone till the time he was alive! Khushi looks at him with tear filled eyes and then takes the plunge!
She asks him pointedly whether the words said by Skunky some days earlier were true, that Arnav had only hated her but Skunky himself had actually only ………..! She leaves the sentence incomplete willing and praying for him to complete it! NK waits with bated breath and hears Skunky telling Khushi that he loved her!
Khushi had her eyes closed, unable to hear those words with her eyes open, but forcing herself to sit still! Skunky then turns Khushi's head with his fingers on her chin, GOD , I FELT LIKE CUTTING THOSE FINGERS OFF! WHAT BRILLIANT ACTING OF EVIL BY ABHAAS MEHTA, APPLAUD FOR HIM, GUYS!! Khushi is startled and opens her eyes, she did not think that he would again take the opportunity to touch her! Khushi, you should know Skunky by now! Khushi clicks the recording tab on her mobile phone in order to record his words, she holds her phone tightly hiding it near her dress! She waits for him to say the words and thus spell his death sentence!
He tells her I LOVE YOU KHUSHI! Inspite of waiting for those words, still Khushi feels the shock of it while hearing those words from the mouth of such a vile guy! NK is delighted to get the voice password, he feels that half the work is done! Skunky is lost in that moment, he tells Khushi that he had always loved her deeply from the beginning! He wished that she had been his first love! Skunky removes his hand from her chin, Khushi feels disgusted by it all!
Khushi asks Skunky to give her some time to think about them, Skunky is more than happy to give her all the time in the world! Once again, he professes his undying and unimaginable love for her, and tells her that she should never think that she was alone!
Khushi closes her eyes in disgust and tears, NK watches Skunky leave the room. Hearing the sound of the door closing, Khushi opens her eyes and then realizes the position she was in, in trying to find Arnav she was putting herself in more danger, she was playing a double crossing game with Skunky!
Would Skunky realize that Khushi had played a game with him, or will Arnav understand the depth of her suffering when she had allowed Skunky to touch her and tell those words in order to save him? Or will Arnav once again misunderstand her initially until NK can prove her innocence to him? Khushi has given the ultimate sacrifice of her honor to save Arnav, hope he redeems himself fully in her eyes!
PRE-CAP:
A repeat of the terrace scene but this time near the pool side!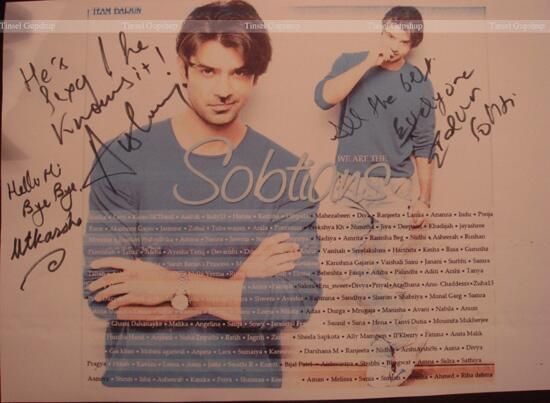 Disclaimer: The views expressed above are member's views and myeDuniya does not comply with it. The views expressed may not be factually correct. Incase of any issue please contact us/report it to us.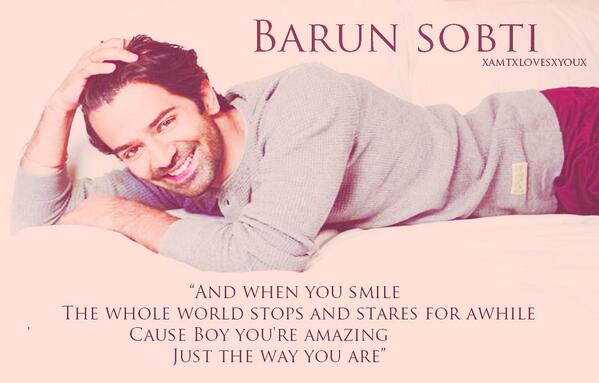 Missing Arnav Singh Raizada!!!!!!!!!!!