WHAT A TANGLED WEB OF LIES WE WEAVE!!
Jun 28
WHAT A TANGLED WEB OF LIES WE WEAVE!! (By Samona) (Thanked: 7 times)
Remember the poem, The Spider and the Fly by Mary Howitt? The story tells of a cunning Spider who ensnares a naive Fly through the use of seduction and flattery. This poem cautions us against people who use flattery and charm to fool others.
The spider weaves a web to trap its food but when the spider weaves its sticky, insect-catching type of web, it builds into it safety threads of the non-sticky variety, upon which it traverses without being snared. Its nimble and highly sensitive feet orient the spider about its new home, and past the potential pitfalls, to which its prey fall victim. Unless, of course, something, or someone, startles the spider, in which case it can be entangled in its own web, in the same manner as its prey.
Our characters in IPKKND are also like spiders. Each one has weaved a web of their own! Skunky, Khushi, Arnav and Payal are all entangled in lies and half-truths along with Buaji and Garima, when the time comes there is bound to be damage! But have they also weaved the non-sticky variety of thread to protect themselves?
Let us take Shyam/Skunky first!
He started his lies from the beginning, pretending to love his wife, Anjali. He did not let her know that he had married her for money. He was the perfect gentleman, the perfect husband, the perfect damaad (son-in-law) and the perfect brother-in-law. He disappeared for long intervals citing work issues and was always available to Anjali at the time of her numerous poojas and vrats. He saw Khushi, the simple Lucknowi girl and fell for her like a ton of bricks, but in the wrong sense. He did not love her, he lusted after her. He saw an opportunity and took it! He again began weaving a web of lies. He told her family that he was an unmarried man, he portrayed himself as the perfect guy for Khushi, and he was a sweet talker who caught Buaji and Garimaji in his web. Shashiji was the one who knew him for what he was; the spider saw to it that its venom paralysed him! He forgot to weave the non-sticky thread for himself, at the havan in RM, he was startled by Khushi on the terrace, and he got caught in his lies and was exposed as Anjali's husband! Khushi escaped his web and got away!!
He tried again by telling Khushi's family that Anjali was the wrong person for him, he was unhappy with her and genuinely loved Khushi but then he was shown the door! Then he saw how his tough and successful businessman brother-in-law was slowly falling for the charming Khushi! It was too much for Skunky! The man he despised for being successful at such a young age was also going to be successful in getting the love of his life!! Jealousy reared its head!! He saw his chance again and this time tried to trap Arnav by telling him that he and Khushi loved each other, another lie and the prey, Arnav was caught neatly and easily.
He managed to break Arnav and Khushi's budding romance but did not anticipate the sudden marriage! It was a blow to his plans but he knew that the hatred had already taken root in Arnav's mind; it would be difficult to erase it! He did not see the startling factor that was already present in their lives, an undeniable and strange fascination for each other, and a love that had no boundaries, a love which was a Gift from the Gods! He has not counted for the fact that his wife may also wake up from her slumber some day! He wanted it all, the wealth and Khushi, both of which were the basis of Arnav's life! He had always thought that his marriage was keeping Khushi away! He had thought that having Arnav's wealth would allow him to get away from Anjali and that would bring Khushi back into his life again!
He gets Arnav kidnapped to get his WILL plans into motion. But he has also weaved a non-sticky thread into his web of lies! He has managed to put Khushi into such a situation that she would be blamed too! He has got the signatures on property papers, he has managed to use her to get those signatures of Arnav on the will, and now a black raksha dhaaga with Durga Ma's pendant is hanging around his neck! And Khushi has put it there! What more does he need to extricate himself or at least implicate Khushi in the tangled web of lies!
Was revenge any part in his plan? Is there a past which is common to Arnav and Shyam? Is that the reason why Skunky told Khushi that both of us have the same aim when Khushi declared that she wanted BADLA (REVENGE) from Arnav?
Now we take the case of Arnav next! And then we go on to Khushi!
TO BE CONTINUED........
PLEASE LEAVE YOUR VALUABLE COMMENTS, DEAR FRIENDS AND READERS!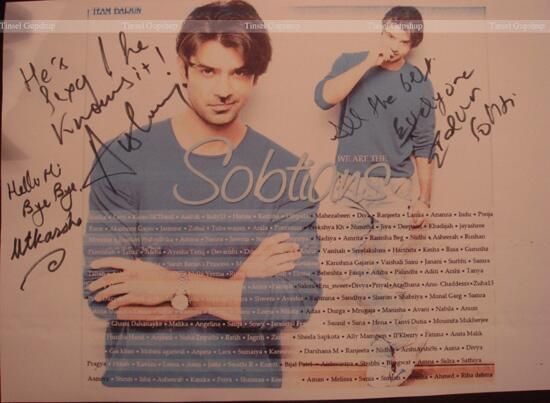 Jun 28
Now take the case of Arnav next! (By Samona) (Thanked: 3 times)
Now take the case of Arnav next!
Arnav married Khushi to prevent her from proceeding in her affair (according to his mind) with his brother-in-law and to protect his sister. If it had been any other girl in Skunky's life, Arnav would have simply thrown her a blank cheque and told her to get out of his brother-in-law's life, but it was Khushi! He simply could not bear the thought of Khushi being in someone else's life, so what if he could not bear the sight of her after her so –called betrayal! He did not think of the consequences of keeping both Khushi and Skunky in the same house, he did not think of anything at that time! He kept on pushing Khushi away from him with cruel words and actions not once thinking that such words and actions would actually drive her to Shyam. He shuts her out of his life telling her that it was a sham marriage and that too only for six months.
He does not tell her the whole truth, he uses innuendos, like I know what you are, what about the hurt that you have given me, etc. which only remains in his mind. These half truths have created havoc in their lives.
He has a terrace confrontation with Khushi after saving her life, and accuses her of betrayal, of having an affair with his brother-in-law, he does not tell her why saving her life was so important to him. He could have left her to commit suicide if he thought that she had betrayed him, the problem facing his Di's marriage would have solved automatically, but he could not let her do so. Watching her perched precariously on that terrace ledge, his heart was in his mouth, he is a classic case of belief and disbelief, he is confused in his heart but clear in his mind. He believes what his eyes and ears have seen and heard, his heart protests but in vain.
After he left her at the airport, saw her tears, he realized that his heart connection was much stronger than his mind! He had started to love her deeply, the depth of his love makes him realize that he could accept her even with a past, misunderstanding still remained unresolved! He could not live without her any longer! He was willing to live with her past, but he still doubted her from a corner of his mind! He did not believe her when she said that she too was a victim of Shyam's betrayal, she was also not aware of his married status. He wanted to come back but then the kidnapping took him far away from her. The fear of never seeing her again and never meeting her again made him realize how much he actually loved her and made him say it to her over the phone! Arnav Singh Raizada did not behave like ASR but he behaved like Arnav, the sensitive, loving soul!
He has now seen how much Khushi believed him, trusted him and has also seen the extent to which she would go to ensure that he was safe, and to see him released from captivity. He has seen how she had risked her life, health and honor to search for him, how much her dil se dil connection had told her that he was in danger when his own sister was yet unaware of it! They have a heart to heart conversation which proves that their love overrides everything at least in Arnav's mind; he is no longer interested in the MU itself!
But what will happen when he returns to RM and discovers the whole episode of Khushi and Shyam being together? What will he think when Skunky presents Khushi as his accomplice? Will he believe him as before or will he trust Khushi blindly believing her to be right? Will his sister Anjali influence his mind? When he is faced with the possibility of Anjali MU Khushi, whose side will he take?
What will he feel when he is faced by the reality of it all? How will he be able to bear the burden of guilt when he comes to know the whole story of how he had wronged Khushi? He has been caught in his own web! He has not weaved any thread to save himself from the guilt and he will never be able to forgive himself in his lifetime even if Khushi forgives him!
TO BE CONTINUED WITH KHUSHI'S WEB OF HALF-TRUTHS!
PLEASE LEAVE YOUR VALUABLE COMMENTS, DEAR FRIENDS AND READERS!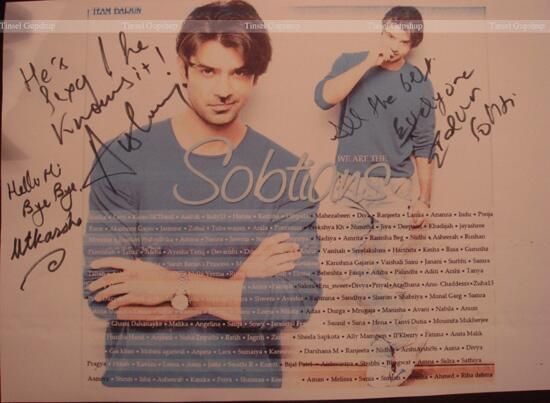 Jun 28
AND NOW KHUSHI'S WEB : (By Samona) (Thanked: 3 times)
AND NOW KHUSHI'S WEB :-
She was the one who was first caught in the Skunky web. She did not fall in love with him in spite of his behavior like a gentleman but she liked him as a friend. She was forced to get engaged to him when her Babuji was hospitalized and Buaji pressurized her!
But she had a stead-fast friend in DM who always watched out for her! She had started to trust him as a friend but then discovered the extent of his duplicity! The havan made Skunky's real face come to view as Anjali's husband who shocked Khushi to the extent that she slapped him and threw her engagement ring onto his face! She escaped his web. But the hiding and half-truths began! Khushi dashed against Arnav on her way back from the terrace after getting shattered by this revelation. Arnav saw how upset she was, he was worried whether her fiancé had hurt her, had done something to her, he asked her and she began to reply! Why did she then stop? She thought of the immense hurt which would be faced by Arnav and Anjali on knowing about the double faced Skunky and she did not tell anything to Arnav! It was the first thread which mired Khushi to this web of lies!
Khushi could not tell the truth to Anjali and Arnav due to various reasons. She also thought of Payal, her sister who was about to be married to Akash. No one knows that Khushi was engaged to Skunky and that he was the paying guest in their home. But the big terrace conversation between Skunky and Khushi changed it all. Instead of slapping Shyam after he hugged her tight, she told him to leave Anjali! Arnav surprised Skunky by marrying Khushi and thus taking her out of his web completely! Khushi was not aware of the hurt in Arnav's mind and heart; she was in turn hurt by Arnav.
Although they hated each other, their love transcended all the boundaries and overflowed in their hearts. The love started dominating their lives to the extent that hate was pushed to a corner. It reared its ugly head at GH when Arnav found a gift wrapper with a card bearing Skunky's name attached to it. He remembered it all and then began the terrace confrontation where he told only half the story, not the entire episode. Khushi got angry and did not tell him the entire story either, if the name of her fiancé had been disclosed at that time to Arnav, he would have added the dots and realized his mistake in judging her wrongly. Khushi continued to be caught in her web of hidden truths and misunderstood by Arnav.
Khushi wanted to prove her innocence and was again caught in Skunky's web when she agreed to get some papers signed by Arnav in exchange for his telling the truth to her husband. Shyam switched the papers at the last minute and so Khushi got the will signed by Arnav by deceit. She took those photocopies in her mobile but could not keep it away from Shyam; he found the buried treasure in the pot. He got Arnav kidnapped from the airport. The kidnapping made Arnav realize how much he loved Khushi, the fear of never seeing her again made him confess to his love over the phone.
On realizing that Shyam was behind the kidnapping, after discovering the blood stain, Khushi tries to find out the motive too. NK and Mamiji try to help but Khushi does not share the details of her past with Skunky or of the present state of her marriage with Arnavji. She gets to know about the password used by Shyaam I LOVE YOU KHUSHI but again a half truth to NK, never the whole truth! After coming to know that the will was the same papers that she had got Arnav to sign, Khushi wants to make up for the mistake she has committed and for putting Arnav in danger!
BUAJI, GARIMA AND PAYAL:-
These three ladies have hidden the fact of Skunky's involvement in their lives and in Khushi's life from the Raizadas. Payal has hidden this from Akash, there is going to be a major blow-up when it is revealed. Payal and Akash are already heading for a split; this news will be the last nail in their coffin. The web has snared all of them, the prey caught by the web of their own making!
WILL BE CONTINUED WITH A SHORT UPDATE ON THE LATEST JOLT (EPISODE) FROM THE CVs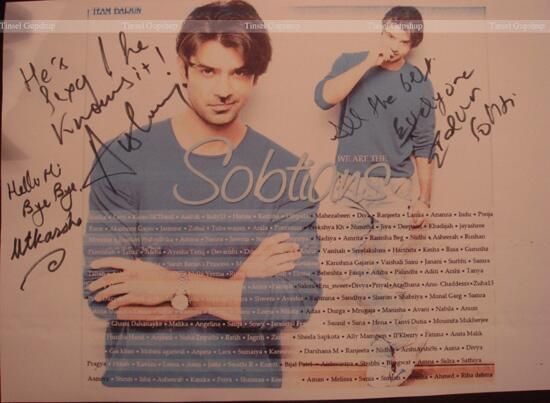 Jun 29
"Will you walk into my parlour?" said Khushi to Shyam!!!! (By Samona) (Thanked: 2 times)
Khushi used this tale in reverse to ensnare the villain of this love story, Shyam.
She and NK realized that the password used by Skunky also needed voice authentication, so she used all the tricks of the trade like tears to make him say those words aloud. She felt disgusted with herself for having lowered to this level but NK said that she had done all that was needed to save Nanav! After using the typed and voice password, they realize that the will had been changed by Skunky, he was now the sole executor of Arnav's will. It put Arnav's life in danger and so Khushi decided spin a new web around Skunky! She used his dreams of having Khushi in his life to remove Anjali from his life, in order to save Anjali from such a vile man and also to save Arnav's life!
Yesterday's episode showed that she is now in the process of trapping Shyam in his own web. He had switched the papers before Arnav's signatures. She gives a file which contained the divorce papers and then goaded Skunky by saying that he was not actually with her, she was all alone and she would be alone. Shyam wanted to prove to her that he was ready to do anything for her and so she was able to get Skunky to sign them without checking them first. Along with NK as her friend, she prepares two documents. The first two papers were the divorce papers. But the third paper was the will on which it was written that he was appointing Anjali Shyam Jha as the sole executor of the will.
But another MU has now developed between Khushi and Mamiji who heard only two sentences and then rushed off to warn Anjali. That is exactly what Arnav had done during the infamous terrace hug, heard only two sentences and had rushed out of the house! Mamiji rushed off and warned Anjali in the temple in spite of her leg pain but is it a dream or is it real? Is Mamiji imagining that she has informed Anjali about the conversation between Damaadji and Phati Sari about the divorce? Or has she actually told Anjali about it in a rush of emotions?
I FEEL THAT IT IS A DREAM AND THAT MAMI WILL ASK KHUSHI AND NK TO EXPLAIN THE SCENE!
ON THE OTHER HAND, IF IT IS A REALITY THEN IT SETS THE GROUNDS FOR A MISCARRIAGE FOR ANJALI!
The chances of Anjali developing an MU against Khushi has built up but will Arnav now show trust in Khushi? Or will he fail the trust test?
If Arnav stands by Khushi, then will Anjali fail the trust test? Will she understand the fact that her brother has always stood by her and was her best well wisher in this world? Or will Anjali get caught in Skunky's web of lies who will tell her that Khushi was the one who had wanted him, he had never wanted her? Will Anjali remember all the facts like the name of Khushi's fiancé who was also their paying guest, about the fact that Khushi and Chhote loved each other deeply or the fact that she has seen Khushi missing her Arnavji so much? Will Mamiji remember the fact that Khushi was the only one who felt that Arnav was in trouble and that she has seen Khushi in total despair when they had watched an unconscious Arnav being carried away in the car?
IT IS NO LONGER A TRUST ISSUE BETWEEN ARNAV AND KHUSHI. IT IS NOW A TRUST ISSUE BETWEEN ANJALI AND HER CHHOTE! WILL ANJALI TRUST HER BROTHER CHHOTE WHOM SHE HAS RAISED LIKE A SON OR WILL SHE TRUST SHYAM WHOM SHE WORSHIPS AS HER GOD??
Meanwhile ASR is taunting the goons that he will escape before sunset the next day. He is playing mind games with them and weakening them. Is he planning to really escape from there or is he is waiting for Khushi to get the message and come to rescue him. It looks like he will fight the goons and drop them down, with Khushi arriving there at the right time to search for him.
Anyways, an interesting episode will be coming up today!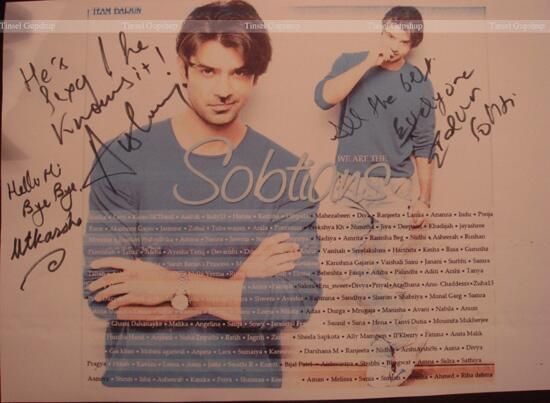 Disclaimer: The views expressed above are member's views and myeDuniya does not comply with it. The views expressed may not be factually correct. Incase of any issue please contact us/report it to us.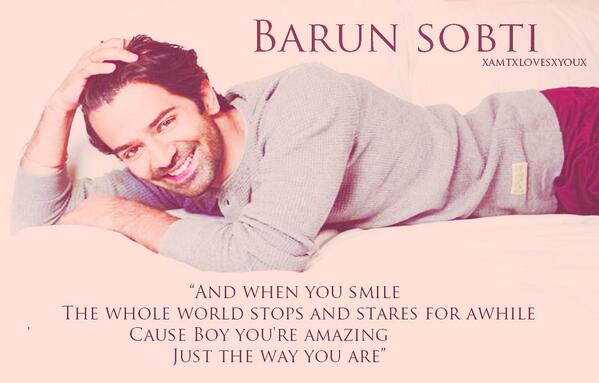 Missing Arnav Singh Raizada!!!!!!!!!!!