"Will you walk into my parlor?" said Khushi to Shyam!!!!
Jun 29
"Will you walk into my parlor?" said Khushi to Shyam!!!! (By Samona) (Thanked: 2 times)
Khushi used this tale in reverse to ensnare the villain of this love story, Shyam.
She and NK realized that the password used by Skunky also needed voice authentication, so she used all the tricks of the trade like tears to make him say those words aloud. She felt disgusted with herself for having lowered to this level but NK said that she had done all that was needed to save Nanav! After using the typed and voice password, they realize that the will had been changed by Skunky, he was now the sole executor of Arnav's will. It put Arnav's life in danger and so Khushi decided to spin a new web around Skunky! She used his dreams of having Khushi in his life to remove Anjali from his life, in order to save Anjali from such a vile man and also to save Arnav's life!
Yesterday's episode showed that she is now in the process of trapping Shyam in his own web. He had switched the papers before Arnav's signatures. She gives a file which contained the divorce papers and then goaded Skunky by saying that he was not actually with her, she was all alone and she would be alone. Shyam wanted to prove to her that he was ready to do anything for her and so she was able to get Skunky to sign them without checking them first. Along with NK as her friend, she had prepared two documents. The first two papers were the divorce papers. But the third paper was the will on which it was written that he was appointing Anjali Shyam Jha as the sole executor of the will.
But another MU has now developed between Khushi and Mamiji who heard only two sentences and then rushed off to warn Anjali. That is exactly what Arnav had done during the infamous terrace hug, heard only two sentences and had rushed out of the house! Mamiji rushed off and warned Anjali in the temple in spite of her leg pain but is it a dream or is it real? Is Mamiji imagining that she has informed Anjali about the conversation between Damaadji and Phati Sari about the divorce? Or has she actually told Anjali about it in a rush of emotions?
I FEEL THAT IT IS A DREAM AND THAT MAMI WILL ASK KHUSHI AND NK TO EXPLAIN THE SCENE!
ON THE OTHER HAND, IF IT IS A REALITY THEN IT SETS THE GROUNDS FOR A MISCARRIAGE FOR ANJALI!
The chances of Anjali developing an MU against Khushi has built up but will Arnav now show trust in Khushi? Or will he fail the trust test?
If Arnav stands by Khushi, then will Anjali fail the trust test? Will she understand the fact that her brother has always stood by her and was her best well wisher in this world? Or will Anjali get caught in Skunky's web of lies who will tell her that Khushi was the one who had wanted him, he had never wanted her? Will Anjali remember all the facts like the name of Khushi's fiancé who was also their paying guest, about the fact that Khushi and Chhote loved each other deeply or the fact that she has seen Khushi missing her Arnavji so much? Will Mamiji remember the fact that Khushi was the only one who felt that Arnav was in trouble and that she has seen Khushi in total despair when they had watched an unconscious Arnav being carried away in the car?
IT IS NO LONGER A TRUST ISSUE BETWEEN ARNAV AND KHUSHI. IT IS NOW A TRUST ISSUE BETWEEN ANJALI AND HER CHHOTE! WILL ANJALI TRUST HER BROTHER CHHOTE WHOM SHE HAS RAISED LIKE A SON OR WILL SHE TRUST SHYAM WHOM SHE WORSHIPS AS HER GOD??
Meanwhile ASR is taunting the goons that he will escape before sunset the next day. He is playing mind games with them and weakening them. Is he planning to really escape from there or is he is waiting for Khushi to get the message and come to rescue him. It looks like he will fight the goons and drop them down, with Khushi arriving there at the right time to search for him.
Anyways, an interesting episode will be coming up today!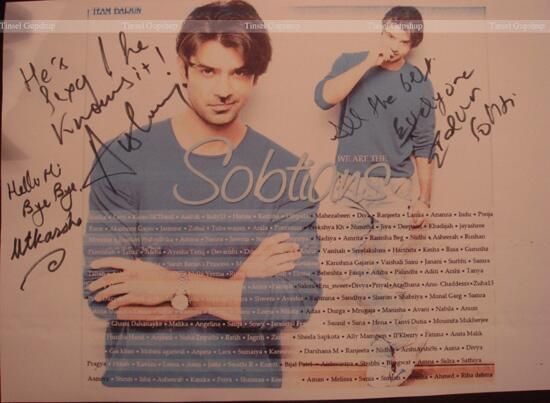 Disclaimer: The views expressed above are member's views and myeDuniya does not comply with it. The views expressed may not be factually correct. Incase of any issue please contact us/report it to us.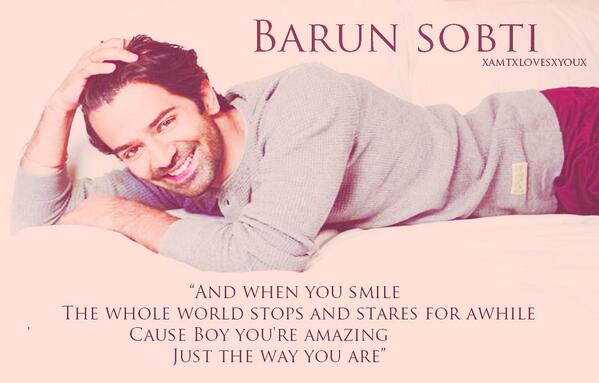 Missing Arnav Singh Raizada!!!!!!!!!!!