MAANVI'S TREATMENT SHOWS ITS EFFECTS!
Jun 29
MAANVI'S TREATMENT SHOWS ITS EFFECTS! (By Samona) (Thanked: 6 times)
Jeevika and Viren enter the hospital room and see Viraat and Maanvi in an embrace. Jeevika is stunned; she is supported by Viren who tells her to relax. Maanvi and Viraat see them; Viraat gently guides Maanvi on to the bed. Both are embarrassed to face the other couple. The doctor comes in and checks Maanvi, he tells them that it is a side effect of the treatment and that she would be okay. Viraat tells Jeevika that Maanvi was shivering very badly when he had arrived. Jeevika gets angry with Maanvi for not having rung up but Maanvi tells her that she was unable to reach the phone; she was in too much pain. Viraat tells her that she was shivering really badly and so he had hugged her.
We see Jeevika's concern for both her sister and her brother-in-law. Viren is very understanding of his brother and wife's feelings; he is like a pillar of strength for both of them. They bring her back home. Jeevika is very worried about that hug, and Viren tells her that it was not the right time to talk about it. He tells her that they could talk to Maanvi and Viraat after she had recovered from the treatment. He decides to talk to Viraat himself without letting Jeevika know about it.
Viraat is researching about the side effects of chemotherapy when Viren walks into his room. Viren sees the pictures of bald patients who had undergone chemotherapy. He sees Viraat in pain and does not talk to him about the hug. He tells him to keep faith and that all would turn out well. Viraat remembers Maanvi's fear of losing her hair, he remembers her feelings when she had seen that bald child at the hospital and her words that a girl had a strange attachment to her hair, and that she had seen her face in that child's face, he cannot bear his grief! He asks Viren whether his faith would stop Maanvi from losing her hair, whether his faith would give her confidence and would actually make her well.
Maanvi talks her Beeji in Hrishikesh and tells her that her chemotherapy was over and that she had missed her very much. Both get very emotional and start crying. Jeevika hears this conversation and gets upset and goes away. Dabboo speaks to Maanvi and tries to lighten the situation and the brother-sister share a beautiful moment when she pretends to slap him and he says "ouch, Maanvi didi it hurt", which brings a smile on all their faces! After disconnecting the call, Maanvi continues to look at her hair in the mirror; she knows that it was only a matter of time before it all fell off!
Jeevika is unable to sleep; she continues to think about the hug, she hears a sound and gets up to check. She sees Viraat entering the Maanvi's room silently and follows him. Viraat checks to see if Maanvi is sleeping and then takes away the mirror from her room. Jeevika sees this and her eyes soften, tears form and she is unable to thank her brother-in-law for being so understanding.
Maanvi wakes up and checks if her hair is still in place, she checks her pillow too. She sees that her sister had brought her tea and some magazines which all had bald models in it. She understands the significance of it all when Jeevika tells her that it was the latest fashion. She realizes that the mirror was missing from her room; Jeevika tells her that it had been sent for polishing.
Maanvi wants Jeevika to comb her hair just like she used to do in her childhood. She remembers her doll with the long hair, Jeevika listens to her indulgently and starts combing her hair. The very first time she takes out the comb from Maanvi's hair, a long clump of hair comes out leaving a bald patch on her head. Jeevika is stunned by it, tears roll down her cheeks as she recollects all the times that she had combed her sister's hair and the fun times they have shared, the laughter and jokes, the pranks and the joys of life! She stops and Maanvi asks her why she had stopped combing. Once again, she tries to comb but another clump clings to the comb and Jeevika is held shocked to the core, tears flowing from her eyes, the comb in one hand and the clump of hair in the other!
EXCELLENT ACTING ALLROUND BY VIRAAT, VIREN, JEEVIKA AND MAANVI ALONG WITH BEEJI AND DABBOO!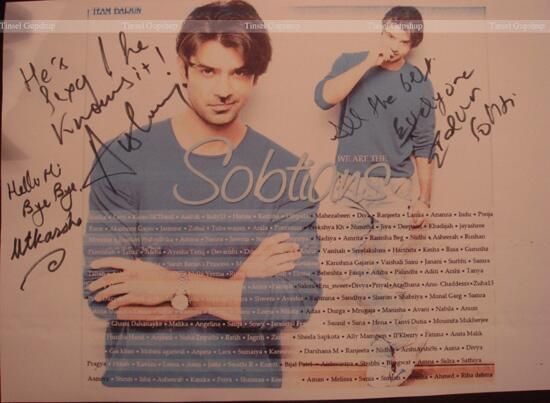 Disclaimer: The views expressed above are member's views and myeDuniya does not comply with it. The views expressed may not be factually correct. Incase of any issue please contact us/report it to us.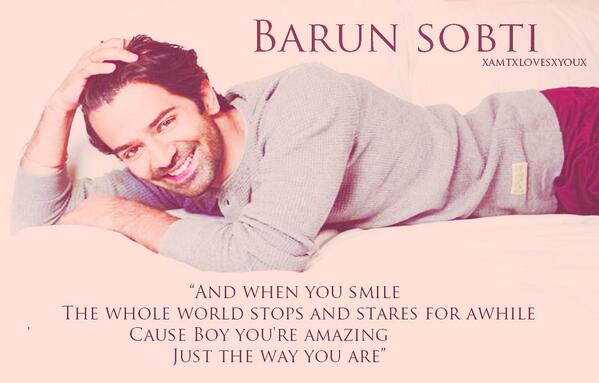 Missing Arnav Singh Raizada!!!!!!!!!!!