HAVE I BEEN FOOLED??????????
Jun 29
HAVE I BEEN FOOLED?????????? (By Samona) (Thanked: 5 times)
The viewers are now on a rollercoaster ride uphill with the episodes becoming thrilling down to the last scene! Each scene and each character is displaying traits either familiar or new to us, whether Naniji, Mamiji, Anjali, Khushi, NK, Arnav or Shyam! The major blow-up is fast approaching as the rollercoaster takes a downhill turn and comes roaring down the slide! The story is jumping by leaps and bounds; there are too many threads which are being woven into this tapestry called IPKKND!
Scene begins with Shyam giving back the file to Khushi and asking her if any other test of loyalty was required from him! He tells her that both of them had to have faith in each other since their MANZIL was the same! Naniji enters the room and is not pleased to see the Damaadji and Khushi inside the closed room. Seeing her, Skunky tells Khushi to show the papers to Buaji. He then explains to Naniji that he was helping the night school near Buaji's home. Naniji is satisfied and asks Khushi whether she had seen Manorama Mamiji. She then notices that Khushi had not yet opened Arnav's present. Telling her to open it, Naniji goes away. Khushi keeps the file in her cupboard and shuts it!
According to Skunky, he has proved that he was loyal to Khushi and was ready to do anything for her, he did not have the habit of breaking promises, and he meant that he had always kept his promises to her! According to Khushi, he has broken all his promises to his wife, Anjali! He had no right to promise anything to her! Looks like Naniji is the next person who will know the truth of Skunky and Khushi! Will Naniji also jump into conclusions just like Mamiji or will she go by her heart which has always accepted that Khushi was a girl too mature for her age? Will she side with Khushi or with Skunky when he attempts to mislead them all by blaming Khushi? Khushi keeps the file in the open cupboard in front of Skunky, but does that not mean that anyone entering her room with the intention of searching will get it easily?
Shyam tells Khushi to open the present and see what Arnav's kidnapper had sent her. Khushi's turned face shows disgust because she knows who the kidnapper was and she had no intention to open the present. Naniji's words make her open the present and she discovers a beautiful saree. He turns away smiling and Khushi throws the saree onto the recliner immediately.
He is smirking, secure in the knowledge that Khushi did not suspect him of being the kidnapper. She is stunned to see the sari because as Skunky puts it into words, it is similar to the one she had worn on Teej! Skunky shows a great delight in letting her know that he remembered the sari; she feels disgust at the thought! She does not want to soil her hands with the present given by Shyam!
She sees the bill sticking out of the gift wrapper, and bends to pick it up, at the same time Shyam tells her to keep herself free for the next day, he had a surprise kept for her! She opens the bill and sees the food items ordered, she starts to crumple it and suddenly halts, there is something written on the back of the bill! She opens it out and turns it to see her Arnavji's handwriting with her special name for him LAAD GOVERNOR! Shyam on the other hand is busy telling her that the next day both of them would celebrate the downfall of Arnav Singh Raizada!
There is immense satisfaction on both their faces! Skunky is happy to know that the day was not far for the complete destruction of Arnav Singh Raizada with his wealth, property and Khushi going to Shyam! Khushi on the other hand, is happy to know that her Laad Governor had sent her a clue, a message which would enable her to seek him out! Tears form in her eyes at the thought of finally getting a clue, she had prayed to DM and got this help! The happiness combined with her tears of joy are seen on her face, she is relieved and clutches the bill close to heart in a bid to hold Arnav close to herself! BRILLIANT ACTING, SANAYA!
Shyam turns her around; he felt that she had been too quiet; she hides the bill again behind her dress. He sees the tears in her eyes and wants to know if she was alright. He tells her that he had planned a surprise for her the next day; she wants to know why not the same day. He smiles at her impatience, does not miss a chance of holding her and tells her that SABR KA FAL MEETHA HOTA HAI! He goes away and Khushi shuts her door before checking the bill once again!
Haan, haan, Skunkyji, isse sabr ka fal toh meetha hi hai, sabr karne se usse Arnavji jo milenge!! (YES, SKUNKY, THIS TIME THE FRUIT OF PATIENCE IS INDEED SWEET, IT IS ARNAVJI!)
She is happy to read the words LAAD GOVERNOR many times; she realizes that the message was sent for her by Arnavji! She checks out the name of the restaurant and the telephone number, she is unable to read the address clearly. She smiles with her tears and tells that Arnavji was calling himself Laad Governor. The happiness and delight on her face is the same one which had made Arnav fall in love with her, the cute smile had once made him say that she was THODA PAAGAL PAR CUTE HAI!
Skunky is making plans, he thinks that the next day would be Arnav's last day on earth; he thinks that everything belonging to Arnav would belong to him, the wealth, the property and also Khushiji!
At the temple, a distraught Mamiji does not stop to think of the consequences of her words, she is emotionally disturbed and upset; she wants her daughter Anjali to know the trouble brewing in her married life immediately. She tells Anjali that Damaadji was also keen to get a divorce from Anjali, he had told Khushi that he was willing to do anything for her! Anjali cannot believe her ears, she goes into denial mode, and she just does not believe that her husband could say something like that!
Anjali continues to disbelieve Mamiji by saying that it was not possible for her Shyamji to say such a thing; she just could not believe it! There must have been some mistake, some misunderstanding on Mamiji's part. Mamiji has tears in her eyes trying to convince Anjali that she was not lying, she had always loved her like a daughter, she had her best interests at heart, and that those were the words that she had herself heard and seen at the scene! Anjali starts getting angry on Mamiji saying that she must have mistaken it, and that she wanted Mamiji to stop telling her such things. Shyamji would never do such a thing; she was convinced that he would never dream of such a thing! Mamiji asks her finally whether Anjali had noticed any strange behavior from Shyam in the recent few days, and Anjali remembers certain incidents.
She remembers seeing Khushi and Shyam going out together without telling her, she remembers coming upon them suddenly in her room with Khushi about to feed kheer to Shyam, and also the scene when she had seen him coming out of Chhote's room and telling her that he was searching for his missing mobile! She stands stills for a moment, but then again she shuts up Mamiji saying that she had misunderstood the whole situation and there was nothing to it! She is very firm about it and Mamiji is stunned by the way she had said it! AAP KO GALAT FEMI HUI HAI, BAS! AUR KUCH NAHI!! She tells Mamiji that he loved her very much and would never do any such thing to her!
IT IS VERY UPSETTING TO SEE ANJALI REFUSE TO SEE THE EVIL BEHIND HER HUSBAND'S FACE! SHE HAS LOVED AND WORSHIPPED HIM AS HER GOD, IT IS IMPOSSIBLE FOR ANYONE TO CONVINCE HER THAT HE WAS MERELY LIVING A LIE WITH HER, HE NEVER HAD ANY FEELINGS FOR HER! SHYAM HAS ALWAYS MANAGED TO MAKE HER FEEL LOVED BY HIM, UNLESS SHE HEARS THE TRUTH FROM HIS OWN MOUTH SHE WILL NOT BELIEVE IT! SHE WILL FIND IT EASIER TO BLAME OTHERS FOR HER HUSBAND'S MISTAKES!
Denial is a close relative to fear! Some people spend their entire lives living in Denial. They attempt to push away or block all that frightens and overwhelms them, anything that might force them from their comfort zones. When we cover our eyes and don't want to "see" what we fear or don't want to face, it is called denial mode. Anjali is a classic example of living in Denial Mode.
TO BE CONTINUED.........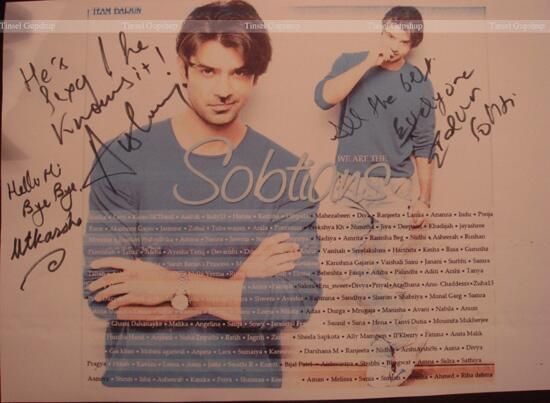 Jun 30
FOOLED BY KHUSHI!! (By Samona) (Thanked: 3 times)
HP gives NK the fake elephant tooth pendant which he had found in NK's room. How could you be so negligent, NK? Should have disposed it off by now or else hidden it somewhere safely! Anyways, he takes it and tries to push it inside his pocket, when he is startled to see his Jeejaji standing in front of him. The pendant slips from his jittery fingers and falls down near his foot. Skunky sees NK's hand near his pocket, while NK realizes that the pendant had to be hidden from Skunky. Very wisely, he places his foot on the pendant and pretends to have great pain in his leg. When asked by Skunky, NK replies that his PAIR BHARI HO GAYA HAI! It is a euphemism for pregnant ladies, saying that her leg is heavy, that means that the lady is pregnant!
NK with his unique English makes such silly mistakes which are generally corrected by Khushi, but now Skunky explains to him the meaning of that particular term. NK explains that his leg hurt because he had been sitting in one place for a long time! Skunky offers to help him, but NK says that he would manage. He drags his foot slowly, dragging the pendant underneath it, so that Skunky would not notice it. But makes the mistake of picking it up and running off to Khushi's room, even before Skunky could go out of sight! Shyam turns to look at NK, and SEES HIM RUSHING INSIDE KHUSHI'S ROOM! Khushi had a paper in one hand and the cordless phone in the other; she signaled and told NK to shut the door! NK turned around and shut the door as Khushi started to dial from the phone!
Shyam stood there looking at that closed door and wondered. Have I been fooled by Khushi? Did she pretend to like me so that I could be made a fool of? Why did she make me sign those papers in such a hurry? Why did NK rush to her room like that? Why did he pretend to act like he had a bad leg? Have the two of them got together and has Khushiji confided in NK about the kidnapping? Is NK helping her? Why was the phone in her hand? Whom was she calling?
TIME TO GO OVER TO THE KIDNAPPER'S DEN:
SAMONA, THE REPORTER WORKING FOR ASR TIMES WRITES:
We have to report intense activity and tension since yesterday, at the warehouse where kidnapped Mr. Arnav Singh Raizada has been successfully kept hidden for the past few days. The goons have raised their level of vigilance since Arnav had issued them an open challenge of escaping from their net by sunset the next evening. The head goon who had a tattoo as his identification mark is rattled enough by the cockiness shown by the previously quiet hostage. In turn, he has told his minions that they should keep a watch on the guy, and be very alert while he went to inform his boss about the latest developments. The mind game played by ASR has begun!
The first goon, Rana entered the warehouse holding his gun ready and started searching for Arnav amidst the numerous boxes kept there; he wondered whether the hostage had already run away! And what were you doing at that time, if not guarding the door, Mr. Goon? Our ruthless ASR is back in action and how! He comes up from behind the goon and quietly holds him by the throat with one hand and prevents the other hand from moving, does not allow a sound to escape from the goon's throat and chokes him! The controlled violence and ruthlessness along with the killer eyes emanating anger and determination and the rippling muscles shows that ASR is back minus his business suits and hair gel!
Back in Khushi's room, she shows the bill to NK and tells him that it was a clue to the place where Arnav was held. NK wonders how a restaurant bill could be treated as a clue, when Khushi impatiently tells him to turn the bill and look at the other side. She smiles and tells NK that she called Arnav as LAAD GOVERNOR! There is an amused look on NK's face on realizing that Khushi looked so happy because she had received a message from her laad governor! She tells him that she had already got the address from the restaurant. NK wants to see the signed papers and he is amazed to see Shyam's signatures on all of them.
He praises Khushi for having succeeded in her mission, she tells him that it was her mistake and hence it was her duty too to correct it too! Nk clarifies that in case something happens to Nanav, Skunky would not get anything from Nanav's property or wealth because jeejaji had signed on all the papers. He removes the divorce papers from the file and gives it to Khushi saying that it was not needed. NK tells her that she had managed to FOOL jeejaji, while Khushi tells him that she had been fooled by Skunky, and also fooled Arnav by taking his signatures on a new will. She told NK that she had only played tit for tat with Shyamji! NK wants to know if Skunky had doubted Khushi but he forgot what he had done just a short while earlier! He recounts the tale of the dropped pendant to Khushi and reassures her that Skunky had not seen it! She takes the pendant from NK and stuffs it along with the divorce papers into her bag; she keeps the file with the will inside her open cupboard. Why oh, why such carelessness, Khushi? What will happen if Skunky checks your cupboard and reads the new will?
TIME TO GO BACK TO THE KIDNAPPER'S DEN:
SAMONA, WORKING FOR ASR TIMES CONTINUES:
The second goon comes inside calling for Rana, the first one, and sees Arnav sitting quietly with his head down and walks past him. Arnav looks up at him and gets up stealthily and stares at him. The goon turns around and goes near Arnav. ASR has his head under his powerful arm in the blink of an eye, and he chokes him, finally cracking his neck, the goon looks like he has dropped down dead with his eyes still open! It is self defense! ASR now waits for the next guy, the tattooed one, who has hit Khushi once on the head! I am sure ASR will remember that while he is choking the life out of that guy!
Khushi and NK hurry to go to the place in Vasant Vihar, Khushi dashes against Naniji and then apologises. Khushi, this is getting to be a bad habit, dashing first Anjali and then Naniji! Naniji wants to know where they were going; Skunky looks down at them and listens to their confused answers! They speak simultaneously NK says visa work and Khushi says buying stuff for Buaji and Amma! Then they correct it as both the work would be done one after the other! Skunky calls out from behind and wants to know where they were going; Khushi gets rattled and tells him that NK wanted to buy goods for his parents, by mistake!
Skunky is sure now that he had been made a fool by Khushi and he goes to her room. He remembers that Khushi had the cordless in her hand when NK had rushed inside; he redials the last number and gets the name of the restaurant and the address which is in Vasant Vihar. He thinks about it and then calls up the head goon and ask him the name of the restaurant from where they usually ordered their food. It is the same restaurant that Khushi had spoken to in her last call!
PRE-CAP:
A SCARY PRE-CAP!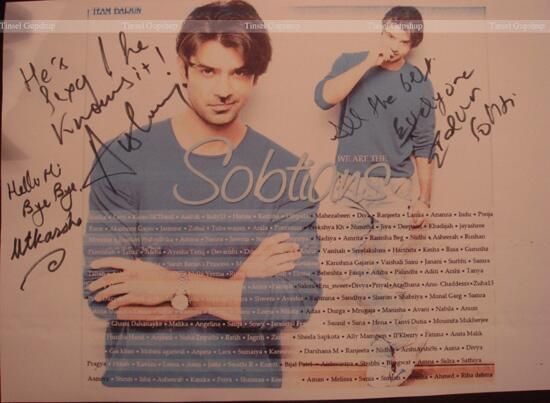 Disclaimer: The views expressed above are member's views and myeDuniya does not comply with it. The views expressed may not be factually correct. Incase of any issue please contact us/report it to us.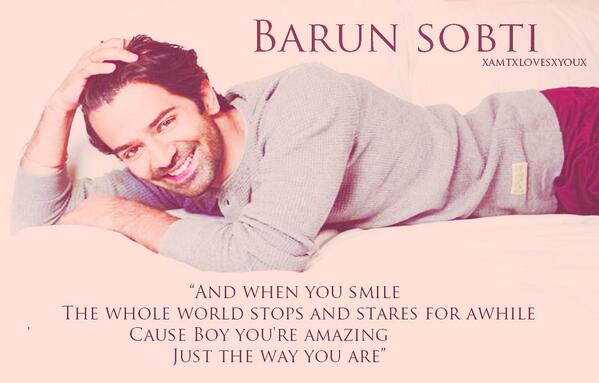 Missing Arnav Singh Raizada!!!!!!!!!!!