I AM ALWAYS WITH YOU, FOR ALL MY LIFE!!
Jul 1
I AM ALWAYS WITH YOU, FOR ALL MY LIFE!! (By Samona) (Thanked: 4 times)
What a fantastic episode! Tears rolled down my cheeks as I witnessed the grief on Jeevika and Maanvi's faces! My heart cried for Viraat's helplessness and for Viren's support! The excellent acting by Nia and Kushal has taken this episode to an emotional level which connects with the viewers.
Scene begins with Jeevika starting to comb Maanvi's hair and discovering entire sections of her hair on the comb. She is stunned with grief to see the bald patch on Maanvi's head. She stops motionless with the tears rolling down her face while Maanvi is yet unaware of the tragedy. Maanvi chatters on about her childhood when she becomes aware of the fact of her sister's silence. Seeing those clumps of hair in Jeevika's fist, Maanvi is shocked. She remembers the bald child in the hospital and gets heartbroken. She raises her morale and tells Jeevika that it would be better to shave off her entire hair than watch it falling daily. The moment she loses all her hair to the blade of the hair dresser, Maanvi wants to see herself in the mirror. Jeevika tries to dissuade her but Maanvi is adamant. Looking at herself in the mirror, Maanvi is shattered and she loses her composure. Tightly hugging her sister, she does not want anyone to see her in that condition, she refuses to leave the room. Jeevika promises her that no one would ever see her, her food would be brought to her.
Leaving her and taking the packet of lost hair, Jeevika is distraught with grief; she crumbles first in front of Viraat and then Viren. Kushal rushes to be with his partner, but he is refused entry to her room by Jeevika and Maanvi. Kushal does not accept this decision and waits outside the door. The entire family is told about the side effect of chemotherapy, Viraat's mother wants to know how Viraat had taken the news. She is very aware of her son's love for Maanvi! Breakfast is taken upstairs by Viren, Viraat begs and pleads with Maanvi from outside to be allowed to meet her once. Maanvi gets very upset and yells out to Viraat that she would not want anyone to see her; especially she did not want HIM to see her in that state. She goes on to say that she was looking bad, and did not want her partner to see her like that . Jeevika realizes the depth of Maanvi's feelings for Viraat finally! Maanvi starts coughing, Jeevika gets the empty jug outside to give to Viren, Viraat takes this opportunity to enter the room and to shut the door!
Maanvi is stunned to see Viraat inside the room, she panics and tries to herself with a pillow and then drapes her dupatta around her head and covers her face. Viraat is stunned to see the grief and tears in Maanvi's eyes. She wants him to go away, she tells him that people will turn their faces away from her ugly face, she does not want him to see her in that pitiable state. She wants him to know that it hurts her to be in front of him, she thinks that he would feel repulsed by the ugliness of her bald head! Viraat tries to tell her that her beauty did not lie with physical beauty, she wants beautiful inside, she was also looking the most beautiful girl in the world in his eyes, and he would never feel disgusted or repulsed by her bald head! She refuses to listen to his words, she wants him to go away and stay away from her because she was now different from all others. Viraat finds it difficult to make her understand, we see a determination in his eyes, he wants her to know the depth of his feelings for her, and he wants her to know that he would always stand by her, in joy and sorrow, in illness and in health, in good times and in bad times as well!
He goes to the drawer, it is after all his room, which he had given to Maanvi, and he takes out the trimmer and comes to her. Maanvi is stunned to hear him say that he would always be by her side, forever all his life, and that she was not alone, she was never alone, he would always be beside her, holding her life all his life! he starts shaving off his hair with the trimmer, clumps of hair come floating down in front of her, she is transfixed by the sight of Viraat shaving of his head!
Love has not boundaries, love has no barriers and the course to love has never run smooth. Viraat's love has transcended all the barriers, he no longer cares what others will think, Maanvi's sadness is all that matters to him now. He is ready to do anything to bring her some peace!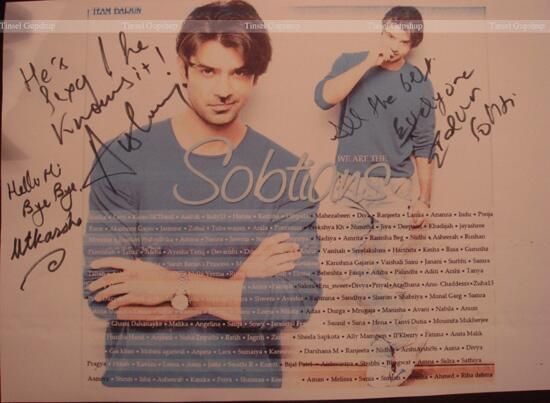 Disclaimer: The views expressed above are member's views and myeDuniya does not comply with it. The views expressed may not be factually correct. Incase of any issue please contact us/report it to us.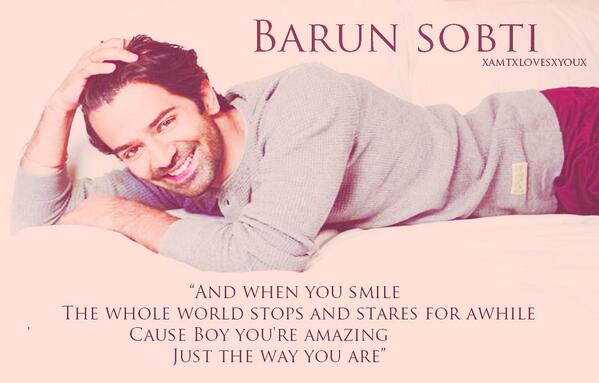 Missing Arnav Singh Raizada!!!!!!!!!!!