DUPED BY INNOCENCE AND STILL LOVING IT!!
Jul 1
DUPED BY INNOCENCE AND STILL LOVING IT!! (By Samona) (Thanked: 7 times)
The rollercoaster has started on its way down and is now gathering speed as it hurtles its way towards the first bend and is giving the thrills of a lifetime to the faithful followers of IPK Land! "SABR KA FAL MEETHA HOTA HAI "is what Shyam, the mastermind, the kingpin behind the kidnapping of the hero, ASR has told his lusted after heroine, Khushi and the crazy viewers and readers of this serial and forum have been waiting for this sweet, sugarfree fruit of patience with bated breath! It is time for the return of the prodigal son of the house, Arnav Singh Raizada as the shooting schedule of Barun Sobti's new movie comes to an end! We have been waiting for his return as the dynamic, suave, ruthless, snooty and killer eyed ASR with those rippling muscles and his WHAT THE….. !! He has made history with the umpteen dialogues of UNBELIEVABLE! SAMJHI TUM? TUM THEEK HO?? KAHAAN HO TUM? DON'T WALK AWAY WHEN I AM TALKING TO YOU! We saw the killer eyes and stranglehold of those muscles when he did away with those goons yesterday! WELCOME BACK, BARUN!
Shyam is stunned to see the file containing only two papers but recollects signing many papers for Khushi! He is angry to see that he had been made a fool of, and starts searching in the drawer for the rest while something flies out of the drawer in his frenzy. He turns around and discovers a familiar looking pendant on the floor. He is shocked to see his pendant on the ground and then realizes that it is a replica, he takes out the original from his pocket and compares the two!
He remembers everything! The way Khushi had screamed at him that she wanted Arnav's signatures at any cost to extract revenge from him; she had even agreed to feed kheer to him! She had got him that raksha dhaaga and like a besotted fool he had asked her to tie it around his neck! He understood everything, how she must have unclasped the chain with the pendant while tying the raksha dhaaga and then switched it with the fake chain and pendant! He realized how she had pushed him into declaring that he would be ready to do anything for her, she had told him that he could take the maximum benefit from Arnav's absence by signing divorce papers and then had herself got the papers ready! She had goaded him to signing in anger by hinting that he was lying to her about his love and that he would not do anything for her! He remembered signing the papers in the file without taking his eyes off her face; she had held him mesmerized by her anger! He understood everything!
His anger knows no bounds! He had never expected it from her! How did she dare to betray him in this way? How did she dare to take the advantage of his love? KHUSHIJI, AAP KI HIMMAT KAISE HUI HAMARE SAATH ITNA BADA DHOKHA KARNE KI? AAP KI ZURRAT KAISE HUI HAMARE PYAAR KA ITNA FAYDA UTHANE KI? He yells out her name KHUSHIJI in anger! He is furious and she is going to pay for this!
There at Food Food Restaurant in Vasant Vihar, Khushi and NK ask the owner about the place where the food had been delivered according to that bill. They realize that there were two places which had similar orders on that particular day. The owner sends the two boys who were the regular delivery boys for those places. Nk tells Khushi that it would be better if they split and went to search in both the places. He cautions her to be alert and not to fall into any trouble. He wants her to be careful and not take any risks. She warns him likewise and tells him to be safe.
BACK AT THE KIDNAPPER'S DEN:
SAMONA WHO IS DOING ROUND THE CLOCK DUTY HIDDEN AMIDST THOSE BOXES REPORTS FOR ASR TIMES:
THE SOLE OWNER OF ASR TIMES, MR ARNAV SINGH RAIZADA HAS BEEN KIDNAPPED AND KEPT HERE IN THIS WAREHOUSE FOR THE PAST FOURTEEN DAYS. I HAVE NOT BEEN ABLE TO LEAVE HIM ALONE HERE!! IT IS THE FIFTEENTH DAY TODAY AND ASR AS HE IS POPULARLY KNOWN IS GETTING READY TO ESCAPE FROM HERE. I HAVE ALREADY REPORTED ON THE WAY HE HAS DISPOSED OFF RANA AND MANU, THE TWO GOONS YESTERDAY! ROCKY, THE TATTOOED GUY COMES INSIDE AND IS TOLD BY THE OTHER TWO GOONS THAT RANA AND MANU WERE NOT SEEN! ASR LISTENS TO THEIR CONVERSATON CAREFULLY! HE IS NOW COMPLETELY GEARED TO FIGHT BACK!
At the temple, Mamiji is bent on convincing Anjali about the infidelity of Shyam and Khushi. Anjali refuses to believe her but Mamiji tells her again and again that she had seen and heard them talking about the divorce! What is not understood is why is Mamiji so impatient to break this news to Anjali, keeping in her mind about her pregnancy?
It would have been better to bring her back home and then told the news! What if Anjali fainted then and there? Anjali refuses to listen to Mamiji saying that it was a misunderstanding on the part of Mamiji. She is in denial mode, not accepting the fact that her husband could even dream of such a thing. She keeps telling Mamiji that she would call Shyam and clear all her doubts.
Anjali tries to call up Shyam thrice but this time he does not respond. He is angry at Khushiji's betrayal and busy making plans to kill off Anjali's brother! Wish Anjali knew about the evil plans of her patidev! She tells Mamiji that he might be busy and will call her back as he usually does! She tells Mamiji that they would go home and then she would realize that it was all a big mistake!
BACK AT THE KIDNAPPER'S DEN-
SAMONA REPORTS:
ROCKY GETS A PHONE CALL FROM THE BOSS! HE LISTENS CAREFULLY AND TURNS TO LOOK AT ASR! WHAT WAS THAT PHONE CALL ALL ABOUT?
Back in RM, Skunky's anger is rising with the minute. He calls up Rocky and tells him to call up Lallan immediately and ask him to burn down that place. He wants the scene to look like the fire was an accident. He yells at Rocky saying that he wanted to see ARNAV SINGH RAIZADA DEAD! He is seething with anger. There is a look of pure evil, anger, jealousy, bitterness, hatred and a look of murderous intent in his eyes! He has been shown half in open and half hidden which is how he has been all along! His real face is now slowly coming out into the open! He has always presented a different façade to the world, like a double faced Janus! Anjali has always seen his sweet side; he never let her know that he was in this marriage for her money, he has managed to fool the entire family and they respected him and loved him. Shyam is very angry that an innocent looking Khushi had planned and betrayed him! He has not expected it from her, similarly Anjali does not expect it from him! It is impossible for anyone to actually believe that Shyam was actually a crooked lawyer with connections with the underworld!
CONTINUATION FOLLOWS...........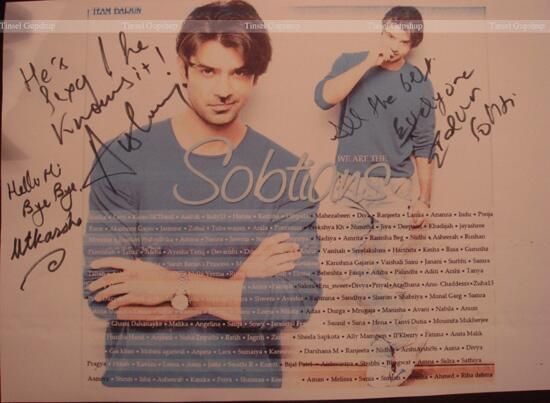 Jul 2
SHYAM DUPED BY INNOCENCE!! (By Samona) (Thanked: 4 times)
SHYAM DUPED BY INNOCENCE!! PART 2
The delivery boy takes Khushi to a house with fencing on all sides. He tells her that the people in the house took the food from outside the gate. She thanks him and sends him away. Khushi wonders if her Arnavji was inside the house. She goes ahead quietly hiding behind the numerous boxes kept there when she sees an open jeep with three rough looking men come there. She rushes behind the boxes and a water drum, in a hurry, her pouch flies out of her hand, but she gets it back. Three men come out of the house, the leader shakes hands with the newcomer and all six men go into the house. Khushi peers out of her hiding place, she is still not sure if Arnav was there.
SAMONA REPORTING AGAIN!!!!!!
THERE WAS A RISING TENSION AFTER THE KIDNAPPER BOSS CALLED AND ROCKY THE TATTOOED GUY RANG UP SOME ONE CALLED LALLAN AND TOLD HIM THAT THE BOSS WANTED HIM IMMEDIATELY. ASR WAS WAITING TO SEE HIM. AFTER A WHILE THE GOONS WENT OUT AND CAME BACK ALMOST IMMEDIATELY WITH THREE MORE, THE LEADER LALLAN WAS A MEAN LOOKING CHARACTER! HE EVOKED FEAR IN ME AND I HID MYSELF MORE SAFELY! ASR DOES NOT FEAR ANYONE SO LONG AS HIS KKGSR IS NOT INVOLVED! HE GOT UP FEARLESSLY AND STARED AT LALLAN WHO WANTED TO KNOW THE WHEREABOUTS OF MANU AND RANA! ARNAV SINGH RAIZADA JUST LOOKED AWAY! WOW, WHAT A FEARLESS HUNK!
WHEN LALLAN REPEATED THE QUESTION, ASR TOLD HIM THAT HE WOULD ASK THEM IF HE MET THEM! LALLAN IS FURIOUS AND PUSHES ASR, BLOOD DRIPS ON TO HIS HAND, AND ALL LOOK UP TO SEE RANA LYING THERE WITH BLOOD DRIPPING FROM HIS FINGERS! THEY RUSH TO HIM AND FIND HIM UNCONSCIOUS! LALLAN CONTINUES TO KEEP A HAND ON ARNAV'S SHOULDER AND STARE AT HIM, ARNAV STARES BACK! AFTER A LONG MOMENT, ARNAV LOOKS SIDEWAYS AT LALLAN'S HAND AND HE REMOVES IT! THEY GO AWAY AND ASR IS SURPRISED! ME TOO! WHY WOULD THEY NOT REACT AND JUST GO AWAY? I AM SURE ASR IS ALSO THINKING THE SAME THING! THE WHEELS INSIDE HIS BRAIN ARE WORKING FURIOUSLY TRYING TO UNDERSTAND WHY?
Khushi rings up Nanheji and asks him about the other place; he tells her that there was no one there. Khushi sees all the men coming out and disconnects her phone. Finally she sees the tattooed guy come out and realizes that Arnav was kept in that place. Lallan signals the men to take out the cans from the open jeep. They line them in a row and at the very moment, she receives a phone call and disconnects it in a panic. She hides down and is scared whether her phone ring had been heard. They stand still for a moment to listen again for the sound, Khushi stays still. Lallan tells them to go and check the other stuff. All of them go away, leaving the cans on the ground.
Anjali and Mamiji reach home. Anjali tries to call Khushi. Unfortunately at that time, Khushi was spying on the goons and it was a crucial period for her, she would have been caught by them if she had taken Anjali's call. Anjali gets more and more hysterical, Mamiji tells her to calm down! Arre wah Mamiji! You were the one who wanted to give the BREAKING NEWS to Anjali and was trying your hardest to convince her about her pati and Chhote's wife being together, and now you are telling her to CALM DOWN? She makes Anjali sit down and asks Hari Prakash to get some water.
BACK AT THE KIDNAPPER'S DEN:
SAMONA AT HER HIDING POST WATCHES AND REPORTS THAT:
AS THE WINDOW OPENED AND ROCKY SPLASHES SOME LIQUID ONTO ASR AND DRENCHES HIM! THE DOOR OPENS AND THE GOONS COME IN, CARRYING CANS FILLED WITH SOME LIQUID AND GO AROUND SPLASHING IT ON TO THE BOXES AND ON TO ARNAV AS WELL! I FEEL IT IS SOME INFLAMMABLE LIQUID AND THEY ARE PLANNING AN INFERNO HERE! ASR, PLEASE TRY TO ESCAPE FROM HERE!!
I COULD SEE ASR SNIFFING AT THE LIQUID ON HIS BODY BUT DID NOT SEE ANY PANIC ON HIS FACE! THAT MEANS HE DOES NOT SMELL ANY TROUBLE, HE IS LOOKING AWESOME IN THAT WET VEST
(MY FRIEND GOLDIE, WISH YOU WERE HERE AT THIS TIME!) HE HAS LOOKS TO DIE FOR! DROOLING AWAY IN SPITE OF THE GOONS ALL AROUND US!
WHY DO YOU THINK I AM STILL HERE WITH HIM IN SPITE OF THE DANGERS INVOLVED? AWWW, I KNOW WHAT YOU ARE THINKING RIGHT NOW! LUCKY GIRL, RIGHT?
THE OTHERS GO FAR AWAY FROM ASR WHO HAS A FAINT SMILE ON HIS FACE! LALLAN COMES IN AND TAKES A MATCHBOX OUT OF HIS POCKET AND LIGHTS UP TWO MATCHSTICKS! BOTH OF US ARE STARING AT THE FLAME, I AM NOT WORRIED IF ASR IS NOT WORRIED, HE DEFINITELY KNOWS SOMETHING! HE HAS NOT SMELT ANY THING WHICH CAN CATCH FIRE! LALLAN IS IN FOR A SURPRISE, HE THROWS THE LIGHTED STICKS ON THE WET FLOOR, EXPECTING IT TO CATCH FIRE, AND THEY FIZZLE OUT! HURRAY! ARNAV HAS A BEAUTIFUL SMILE ON HIS FACE; LALLAN HAS SHOCK ON HIS FACE!
REPORTING TO CONTINUE IF THE READERS ARE HAPPY! PLEASE COMMENT IF I NEED TO STOP AND COME OUT FROM THERE!!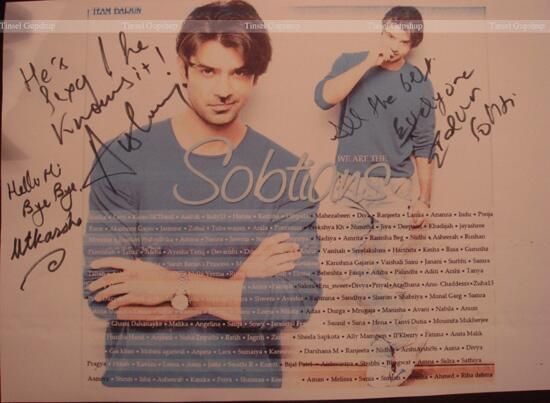 Jul 3
SHYAM FOOLED BY KHUSHI PART 3 (By Samona) (Thanked: 5 times)
SHYAM FOOLED BY KHUSHI PART 3
Back at RM, Anjali panics and tries the phone again and again. She tells Mamiji repeatedly that it was nonsense; there was no truth in it! Mamiji asks her to relax and talk to Damaadji but she tells her that both Shyam and Khushi were not picking up their phones. Payaliya comes there with a glass of juice and when Anjali tells her to clear Mamiji's doubts about Skunky and Khushi together, Payal drops the tray and the glass shatters! Anjali looks at the expression on Payals's face and her faith too shatters like the glass! She faints at the look which says that Payal knows the truth and that there was something between Shyamu and Khushiji! How easily the faith of Mamiji and Anjali in Khushi has shattered, they forgot that they themselves had seen the way Khushi had missed Arnav!!
Here we see that Payal must have thought that the past was now brought to light, the secret she and her family had hidden was now in the open, that the old engagement between Shyam and Khushi is what Anjali is referring to but Anjali and Mamiji were talking about the present!
ASR TIMES REPORTER SAMONA IS HAPPY TO REPORT THE NEXT BIT OF NEWS:
AFTER HAVING SEEN THE MATCHSTICKS FIZZLE OUT, LALLAN LASHES OUT AT ONE OF THE GOONS AND DECLARES THAT THE CANS CONTAINED WATER, HOW DID THAT HAPPEN?? IT WAS SUPPOSED TO CONTAIN KEROSENE! THEY ARE SHOCKED TO HEAR THAT SOME ONE HAD CHANGED IT TO WATER!! I CAN SEE THE AMAZED SMILE ON ASR'S FACE FROM WHERE I AM HIDING AND ROCKY IS AGAIN HELD BY THE COLLAR, LALLAN IS FURIOUS! ROCKY SAYS THAT THE CANS HAD CONTAINED KEROSENE BUT HE HAD NO IDEA WHO HAD CHANGED IT!
OMG! THE LOOK ON ARNAV SINGH RAIZADA'S FACE WAS TO DIE FOR!
I COULD LITERALLY SEE HIM STANDING TALL AND PROUD! THE LOOK ON HIS FACE MADE ME TELEPATHIC AND I SWEAR TO GOD I HEARD HIM SAY THE WORDS "KHUSHI KUMARI GUPTA SINGH RAIZADA" IN HIS MIND!! THE SMIRK AND SMILE MADE ME GO WEAK IN THE KNEES!
Khushi hears the words by the goons that the kerosene has been changed to water and she goes into a flashback. The moment she saw the goons go to check the other items, leaving those cans in a row; she came out and smelt the liquid! Smelling some trouble about to happen when her Arnavji was inside, she poured the kerosene into the water drum kept there and filled them with water using the water pipe. Then she prayed to DM saying "AAGE AAPKI LEELA" meaning that DM controlled whatever happened next!
Skunky had told Rocky that it should appear like an accident, hence kerosene was to be used and not petrol, it is difficult to claim an accident if it was proved that petrol was found at the site, kerosene is the cheap man's fuel found everywhere, hence no suspicion would be attached to the accident!
Khushi rings up NK and starts informing him that she had found Arnavji when the phone is snatched from her hand! Khushi is scared and shocked to turn behind; she turns slowly to see a furious Shyam standing there in front of her!
SAMONA HEARS HIS MIND AGAIN!
ASR THINKS WHY HAS KHUSHI COME HERE? I HOPE SHE IS SAFE! I HOPE SHE HAS NOT COME ALONE! BUT IF SHE HAS ALREADY REACHED OUTSIDE, THEN I CANNOT REMAIN INSIDE ANYMORE! OH, HOW SWEET! HE WANTS TO BE WITH HIS LOVELY WIFE, PROTECTING HER! AND YES! YES! THAT IS THE ASR/ARNAV I WAS WAITING TO SEE! ALL THOSE PUSH-UPS AND MUSCLE BUILDING EXERCISES IN THE GYM HAVE SHOWN RESULTS! HE STARTS HITTING THOSE GOONS IN TYPICAL FILMY STYLE! PUNCHES, KICKS, BLOW, YOU NAME IT AND HE IS TRAINED IN IT!
HE PUTS DOWN THREE OF THEM BEFORE LALLAN PULLS OUT THE GUN! THEY CIRCLE EACH OTHER AND ASR OUTSTARES LALLAN BY PLAYING A MIND GAME! HE MANAGES TO DIVERT LALLAN'S CONCENTRATION BY TAUNTING HIM THAT HIS PLAN WAS CHANGED DUE TO THE WATER, AND THEN PUNCHES THE GUN OUT OF HIS HAND! LALLAN TRIES TO RECOVER THE GUN WHILE ASR WAS HELD BY THREE GOONS; ARNAV HEAD BUTTS TWO AND ELBOWS THE THIRD, THEN KICKS THE GUN OUT OF LALLAN'S REACH! HE THEN HOLDS LALLAN BY THE THROAT AND THE OTHER GOONS HOLD HIM FROM BEHIND!
Outside the house, Shyam and Khushi have a face-off!! Shyam tells her that he was amazed by her guts in thinking up such a brilliant plan. He was surprised that she hid such a cunning mind behind that beautiful face! He tells her that if he had earlier known that she had such a clever mind along with her beautiful face, he would have LOVED HER EVEN MORE! He smiles while saying so! Yes, he then would have loved her more, after all then he would have thought that they were birds of the same feather! Khushi is stunned to see the smile and look of admiration on Shyam's face! HENCE I HAVE TITLED THIS VIEW AS "DUPED BY INNOCENCE AND STILL LOVING IT"!!
He recounts every conversation to her! He reminds her how she had cried in front of him saying Arnav had spoilt her life! How she had said that she hated Arnav and wanted to take revenge! She had told him that she had brought that raksha dhaaga for him, and to give divorce to Arnav's sister. Skunky tells her that he had waited for her for all these months and he had got only lies in return! He wished that the words spoken by her were not lies, but only the truth!
Khushi tells him that YES! She had lied to him, because he deserved it! She tells him that a bad character like him did not have the right to point fingers at others. She tells him that she need not list out his crimes, he knew them all. She gets angry on him and asks him why he had done everything, for the will? He disagrees saying that he had done it all for HER! She tells he was wrong; he did only for the money and property! He disagrees again and tells her that she was mistaken; he did for her only, just to possess her! But she is adamant, she knows that money is everything for him; he had forced her to take the signatures on that fake will and then plotted to kill Arnavji! She asks him if he thought that she would accept it silently and do nothing about it.
Shyam gets furious at Khushi after hearing her speak like this; he twists her hand behind her back and gives her pain, and then tells her that the tamasha had just begun! He confesses to her that he was the one who had kidnapped Arnav from the airport! He would have got him killed the same day; and she would not have been able to try to save him! But he had to wait for fifteen days for the sake of the will, and today was the fifteenth! He tells her that he need not keep ASR live anymore! He gives the news headline saying that ARNAV SINGH RAIZADA DIED IN AN UNFORTUNATE ACCIDENT!
There is a strange and eerie smile on his face! EVIL PERSONIFIED!!
PRECAP:
WHAT A PRE-CAP! SKUNKY AND KHUSHI IN A CAR BEING CHASED BY ASR IN THE OPEN JEEP OF THE GOONS AND FOLLOWED BY THE GOONS THEMSELVES ON MOTORBIKES!! TYPICAL FILMY CHASE!!
THANK YOU FOR READING MY VIEW! LOVE YOU ALL MY FRIENDS AND READERS!!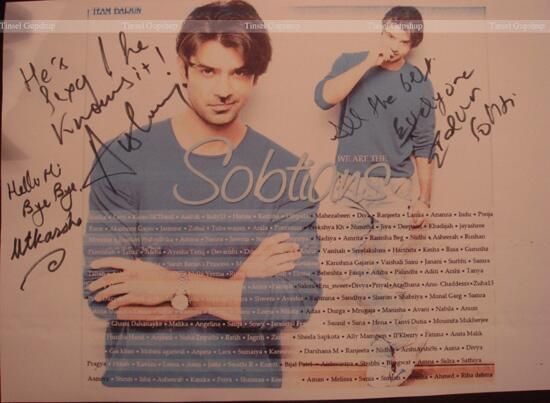 Jul 3
THANK YOU! (By Samona) (Thanked: 5 times)
THANK YOU TO MY FRIENDS WHO HAVE ALL TAKEN THE TIME TO READ MY VIEW AND GAVE SUCH LOVELY COMMENTS THAT I WAS COMPELLED BY LOVE TO MENTION YOU ALL HERE IN THIS VIEW ITSELF INSTEAD OF THE COMMENTS SECTION!
SO A BIG THANK YOU TO
ASH
MISS SONJA
BOGDAN&LILI
SANDYY
PRIANKA
SS
CHERRYBLOSSOM
KABIKHUSHI KABIARNAV
RAMYA
GOLDIE(SWARNA)
ANA(ANAGHAMARIUM)
ARSHI ADVOCATES(RASHDAH AND PEPPER)
OCEAN
AND OF COURSE ALL MY SILENT READERS A BIG THANK YOU TO AS WELL! YOU MAKE ME WANT TO WRITE MORE!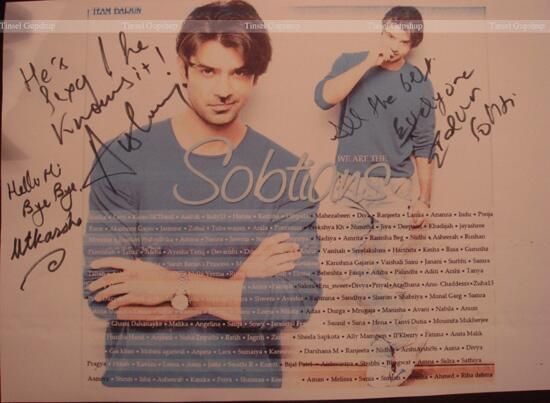 Disclaimer: The views expressed above are member's views and myeDuniya does not comply with it. The views expressed may not be factually correct. Incase of any issue please contact us/report it to us.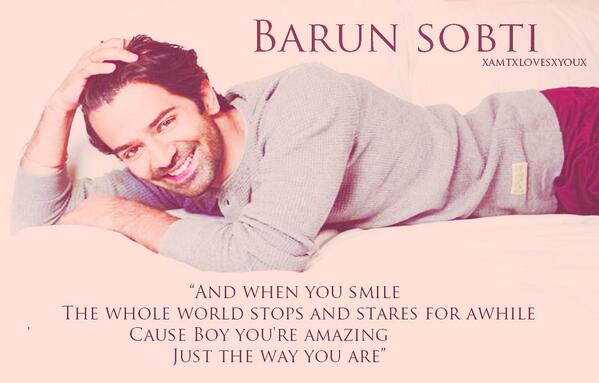 Missing Arnav Singh Raizada!!!!!!!!!!!