SHYAM TRIES TO DEFEND HIMSELF BUT…………!!!!!!!!!!
Jul 6
SHYAM TRIES TO DEFEND HIMSELF BUT…………!!!!!!!!!! (By Samona) (Thanked: 7 times)
It is revelation day for the RMians from Khushi, as she accuses Shyam of having engineered the kidnapping of Arnav Singh Raizada. It was also the day when we saw Shyam acting as the defense lawyer finally revealing his professional capacity, a job we have never seen him do in court in the entire year! Today was also the day when the can of worms was opened beginning with Mamiji proclaiming to the family that Arnav bitwa had not gone to London, nor had he reached Scotland, he was KIDNAPPED! Hearing this news, Naniji almost collapsed; she was supported by Mamiji, Akash and Khushiji. Anjali gets shocked on hearing this news, but still asks for confirmation from Arnav. She wants to know if it was true, he tells her to relax and that he was fine. Anjali wants to know if it was the truth, just a nod from Arnav makes her believe him! The family members were shocked but Shyam does not show any shock, he appears a little worried! Arnav watches the reactions of everyone and observes Shyam more closely.
It shows the kind of trust and love between the brother and sister. Anjali has implicit faith and trust in her brother, she would not believe anything that Khushi, NK or Mamiji says but if Arnav tells her that it is the truth, she will believe it even in the case of Shyam.
Akash is surprised to know about this, he gets angry with his mother, and how could she hide this news from the family.
Mamiji defends herself saying that she had wanted to let the family know it earlier, but Phati Sari had prevented her from doing so. She continues to reveal that she had helped Khushi to search for Arnav bitwa but later found out something which changed her view! Khushi looks at Mamiji with surprise on her face, wondering about the sach that she was speaking about!
What will be Akash's reaction when Payal reveals some bigger secrets of the Gupta family? Will he forgive her as he has forgiven his mother so easily? Or will it lead to more dispute between them?
The family gets to know from Arnav and Khushi that the kidnapper did not want anyone else in the family to know about the kidnapping. Khushi tells Payal that his life was in danger so she could not reveal this secret to anyone. The shock and tears on Anjali's face shows how much she was affected by this news. Arnav watches Shyam when Anjali is upset and wants to know why he was kidnapped. Khushi tells them that they did not ask for ransom because they had a different agenda. Arnav was supposed to have been killed for his property and wealth.
She tries to prepare Anjali for the shock by holding her hands and telling her that the truth would bring great sadness and hurt for Anjali, but she had no choice but to let out the secret. Mamiji does not believe in Khushi any more, she turns to Arnav to know the truth. Arnav was about to say something when Khushi continues to reveal that the person who was the mastermind of the kidnapping was present in that very room along with them. This causes a greater shock on the family.
We have seen both Arnav and Khushi trying to protect Anjali from the realities of life. ! Let us recollect both the terrace incidents –the first one when Khushi found out that Shyam, her fiancé was in fact Anjali's husband and the second one when Arnav saw Shyam hugging Khushi! Arnav had hidden about his terrace incident from Anjali after hearing about her pregnancy, while Khushi had hidden about her terrace incident from Anjali after seeing her panicked state on breaking her mangalsutra. Again Khushi attempts to reduce the blow to Anjali before revealing Skunky's truth!
Khushi tells everyone that the culprit was present in the room, finally turning to face Shyam and asked him directly HAIN NA, SHYAMJI? He acts stunned, while Anjali disbelieves her. Mamiji is surprised to hear this, she cannot fathom behind Khushi's words, and she had heard Khushi ask Shyam to divorce Anjali! It is a puzzle to her, the accusation is UNBELIEVABLE! The facts do not correlate in her mind! Skunky decides to play on the shocked emotions of the RMians, he asks Khushi as to how she could accuse him of vile intentions! Khushi tells him that they were not accusations but the truth! He tells her that he had no reason to do so, he acts innocent! Khushi claims to have evidence of his involvement in the matter!
She reminds Mamiji of the airport tapes in which they had seen four men taking Arnav out of the airport, Mamiji agrees to having seen the tape! Anjali and Naniji are shocked to hear this, Shyam too is shocked! He had never realized that Mamiji was a partner with Khushi and that she knew about the kidnapping! Mamiji tells Khushi that she had not seen Damaadji in the tape, so how could he be accused of such a thing!
Khushi presents her side of the allegations and Shyam refutes each and every one of them:
1) Khushi tells Shyam that he had forced her to take Arnav's signatures on the fake will papers on which it was written that Arnav had named him as the sole beneficiary of his property. Shyam denies this and asks her for the papers to be shown as evidence.
2) She tells Shyam that he had stolen those papers on the same day when Arnav was supposed to leave for London. He shows his exasperation by action!
3) She then tells Shyam that he had made the arrangements for Arnav to be kidnapped. Shyam tells Khushi that she had lost her mind. He tells Anjali that she was blaming him without any reason.
Anjali tells Khushi to think before talking, it appears to her that Khushi was making up stories, and she did not realize what she was talking! Khushi tells Anjali that she was speaking the truth.
4) Khushi tells Anjali that Shyam had asked his goons to make Arnav ring up home and talk to them on the day when the family had decided to contact the police to inform them about Arnav being missing.
5) She tells Anjali that when she found out the place where Arnav was kept hidden, Shyam got him shifted to another place.
6) She also tells Anjali that the gifts were sent by Shyam and not by Arnav!
There is a look of shock on Anjali, Akash, Naniji and Payal's face while Mamiji starts thinking; she knew that the gifts were not sent by Arnav since he was kidnapped, so the wheels start to move in her brain! Is she the first one to start believing Khushi? Time will tell. Arnav has a look of speculation in his face and eyes; he is watching Shyam's reaction to each and every one of Khushi's accusations!
Skunky begins his defense lawyer act and questions Khushi about the evidence to which Khushi replies that she had her saboot!
1) The blood stain found on Shyam's shoe was O-ve which was Arnavji's blood group. She reminds Anjali of the conversation in the kitchen when she had asked Anjali about Arnav's blood group. Anjali remembers the conversation. Naniji is shocked and tears flow from her eyes, while Mamiji starts thinking again. Shyam rejects this evidence on the grounds of his being a lawyer and he going to morgues and hospitals, the blood could have been from any of those places, it did not imply that it was Arnav's blood! He tried to counter attack Khushi by accusing her instead. He then tries to rattle Khushi by asking her how she could have entered his and Anjali's room without their permission and searched for his shoes, touched their belongings.
He has conveniently forgotten the number of times he has done that by entering Arnav and Khushi's room to search for things! Anjali, remember the kurta, the file, the misplaced mobile? Shyam asks her again to give the saboot, the evidence to support all these nonsensical accusations, again Khushi tells hime that she had all the evidences but…………..
2) She had the photos of the fake signed will papers on her mobile phone but when she had gone to save Arnav, he had himself snatched the phone from her hands! Anjali finds this unbelievable! Shyam tells Khushi that she had accusations but no evidence, Khushi tells him that there was more!
3) Khushi tells Shyam that he had Arnav's passport in his briefcase, this news amazes Arnav too! Shyam tries to turn the evidence against her by asking her what was his plan regarding the passport whether he was planning to get a Scottish immigration stamp on it! Khushi tells him that was his intention, but it is obvious that the family did not believe Khushi since there was no solid evidence presented to them in all the matters. Arnav has implicit faith in his wife, he did not utter a word, and it was part of a plan which must have been decided upon by them in their hitherto unrevealed conversation outside the door!
4) She also reveals that she had heard him talking to the travel agents about this matter. Shyam tries to turn the balance in his favor by asking her how dare she enter their room and search in their belongings; she angrily replies that she dared because he dared to harm Arnav! he tells that the family has now understood that she had nothing to prove his involvement in the kidnapping. We see the family members lowering their eyes while Arnav has a look that says that he knew this is what would happen!
Everyone must be wondering why Arnav did not utter a word during the entire scene and let Khushi do the talking, it must have been to show Anjali that he did not take sides with Khushi. He knows his sister very well, in the case of no solid evidence; Anjali would refuse to believe anything bad about her husband! She would collapse and he wanted to be on hand to help her at that time! If he had spoken at that time and told them that he believed in Khushi, he would have alienated his sister to such an extent that she would have refused to take any further help from him!
Khushi realized that no one believed her, when DM decided to send her ally in the form of NK! NK comes there and is happy to see Nanav! He hugs him and tells him that he had missed him and that he was happy to see him safe and sound! He congratulates Khushi for having brought back Nanav from the kidnappers and for having fulfilled her promise to herself! He tells her that he was proud of her! Shyam realizes that NK was the hidden weapon which surprises him!
Khushi is glad to see NK and tells him to prove that she was telling the truth of Shyam's duplicity! The family too realizes that NK knew about the matter, Khushi tells everyone that both NK and Mamiji had helped her to search for Arnavji!
There was a moment when the fandom, including me was biting our nails because NK was quiet when Khushi asks him to identify the kidnapper! NK must have realized that the matter of Shyams's obsession with Khushi too would come to the fore! NK finally tells everyone that Jiju was responsible for the kidnapping! Khushi is relieved to hear him!
Shyam tells NK that he too had gone mad along with Khushi, NK tells him that he was lying! A ebullient and fun-loving NK turns serious and tells Shyam that he knew what was the truth. Nk tells him not to talk anything wrong about Khushiji! He tells Shyam that he did not want to open his mouth and reveal things but both knew that Khushi was telling the truth! NK was getting embarrassed and worried about revealing Skunky's obsession of Khushi, it would hurt the family in a very different way!
Shyam wonders if it was the stories told by Khushi but NK tells him that he had heard and seen much more! NK reveals that he had heard Shyam talking to the travel agents about getting a Scottish immigration stamp on Arnav's passport! This proves that NK was talking about what he had heard, he was not present when Khushi had said the same! Shyam wants to know where was NK when he heard this and NK tells him that he was right behind him IN SHYAM'S ROOM!
This was the biggest blow to Shyam's defense of himself!
The family court will meet again today at 8 pm IST!
PRE-CAP:
Shyam tries to convince everyone including Arnav that Khushi was talking nonsense and only lying, when Payal tells him that Khushi was NOT LYING! Finally Payal speaks up!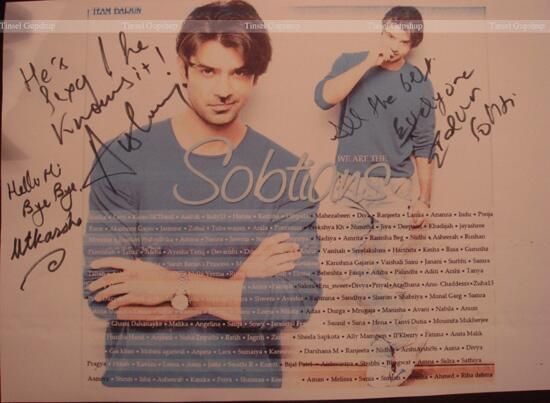 Jul 6
THANK YOU TO ALL WITH A VM!! (By Samona) (Thanked: 4 times)
THANK YOU TO ALL!
HERE ENJOY THIS VM TOO!
Click here to watch the video on YouTube
and this one too!
Click here to watch the video on YouTube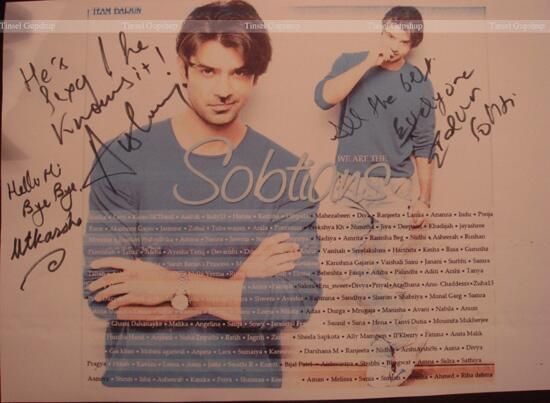 Disclaimer: The views expressed above are member's views and myeDuniya does not comply with it. The views expressed may not be factually correct. Incase of any issue please contact us/report it to us.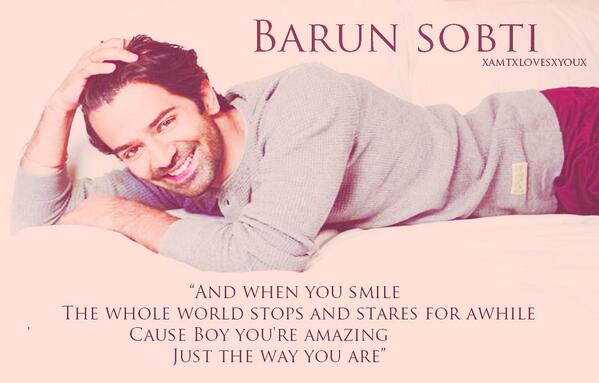 Missing Arnav Singh Raizada!!!!!!!!!!!