THE EVIL GUY WINS THE FIRST ROUND!!!!!!!!!
Jul 6
THE EVIL GUY WINS THE FIRST ROUND!!!!!!!!! (By Samona) (Thanked: 4 times)
The case of Khushi versus Shyam continued in the family court for the second day today. Prime witness NK continued to give his testimony in the witness box while Chief Judge Arnav Singh Raizada and Junior Judge Anjali Shyam Jha heard the proceedings. The audience comprising of Akash, Naniji, Mamiji and Payal stood stunned as new revelations come pouring out.
Nk tells Shyam that he had heard him talking to the travel agency about getting a Scottish immigration stamp on the passport; Skunky wants to know where he was at that time. NK tells him that he was standing right behind him IN HIS ROOM! Shyam gets angry with NK for going to his room and spying on his activities on Khushi's hearsay. He tells the audience that NK was wrong but he would still explain. The shatir lawyer that he is, he tells everyone that he needed the stamp for his client! NK refutes him saying that he had heard him say Arnav's name! Skunky counter attacks and asks NK if he was very certain and asks for evidence! He asks them if there were any other witnesses. He tells NK to produce evidence to prove the allegations. NK tells everyone that Shyam was lying but no one in the family utters a word!
Shyam goes in to the attack now undermining NK's confidence by saying that he was not to be blamed, if Khushiji was influencing him! He asks NK if he had seen Shyam kidnapping Arnav. He also asks NK if he had seen Shyam holding or tying Arnav. Nk has no answers and looks at Arnav. We see Arnav clenching his teeth momentarily. Shyam then plays a master stroke! Shyam turns around to Arnav and asks him if he had seen Skunky in that place. Arnav does not utter a word but the tightly held anger and tension is seen in his body. Skunky tells the others that Arnav himself did not blame Shyam. Very convincingly, the crooked lawyer turned the tables on Khushi and NK! He goes on the offensive, accusing Khushi of lying many times; Khushi has tears in her eyes!
Suddenly there is a new voice claiming that Khushi was NOT LYING! Payal comes forward with her testimony! She stands in front of Shyam facing him and as a shield for Khushi! She tells him that his real face was known to her too, and not to pretend anymore! Akash wants to know what was the real truth and Payal falters while saying so, she continues to tell Akash that Khushi was not lying! Shyam overpowers Payal's words by claiming that sisters would always be for each other and that Payal was trying to hide the mistakes of her younger sister! Mamiji tells Payal to shut up and accuses both the sisters of wrongdoing!
Before Khushi could say something, NK remembers the pendant and tells Shyam that he had the proof! He tells everyone the pendant was in fact a pen drive which contained the soft copy of the will in which Arnav had named Shyam as the beneficiary of his entire wealth and property! He is about to go to get it when Skunky takes it out of his pocket and shows it to NK! Khushi realizes that Shyam has exchanged the original pendant with the fake one and hence was showing it to them confidently! NK does not understand the wicked intentions of the crooked lawyer and falls into the trap! NK tries to open the pendant in spite of many tries; he then realizes that the pendant was exchanged.
Shyam tells Rani Sahiba that everything being told by NK about the pen drive was false, but NK reacts with anger telling Shyam that he knew everything including the voice authentication password. He tells him that he had fixed up a web cam in his room and hence he could see everything going on in Skunky's room! Akash was stunned to hear that a webcam was installed to which NK tells him that it was necessary. Shyam gets angry and asks him how he could have invaded their privacy and placed a web camera in his room. Nk then blurts out that they needed the password to the pen drive and that the pass word was I LOVE YOU KHUSHI! This sentence freezes the room into a silence! You could have heard a pin drop! Everyone turns to face Shyam; there is a stunned disbelief and unspoken accusation on everyone's face! Arnav looks at Shyam with a fixed stare, it unnerves Skunky! He turns to look at Anjali who continues to look at NK! Shyam panics and tells Anjali that there was a limit to disgusting talk, he could not bear to hear any further!
The point to be noted was that he did not deny having any voice authentication password for the so-called pen drive, nor did he say that the password was wrong! He did not say that the whole story was false, he only tried to convince his judge, Anjali that it was disgusting talk! The main judge Arnav has already heard and decided his course of action, he is simply quiet so that the family could know the depth of Shyam's vices.
Anjali stops Skunky's words with a raised hand, NK is glad to see her doing so! He thinks that she had believed him, but alas, it was not so!
Anjali's outburst was expected, she stops everyone in their tracks! She has always been afraid to confront the harder issues of life; she has worshipped her husband and could never tolerate any bad talk about him! She is a paranoid woman, clinging to the safety of her own world, believing in good and not even thinking that there is evil in this world. Shyam can never be termed evil in her eyes!
She stops NK and Khushi and tells them that she did not believe in them, she did not want any more witnesses or testimony! Arnav and Khushi look at each other, their glance says it all! It was as expected by them; Anjali Di would never believe anything bad about her husband! She cries in her pain, she is in tears, and the agony of her crying is unbearable to Arnav, who stands looking at her! But he does not go near her! Shyam accuses Khushi of having giving trouble and pain to Anjali, something he did not expect from her; there is great disgust in his tone and voice! Khushi and NK try to speak to Anjali again but now Skunky asks NK to stop!
NK remembers Khushi's phone in which the entire password was recorded in Skunky's voice but she tells him that the phone was taken away by Shyam! There is a disbelief in the faces of the members; Mamiji enters the witness box to reveal her secrets! She asks Khushi about the talk of getting a divorce from Anjali. Naniji and Anjali appear to be shaken to the core! Mamiji ask Khushi why she was insisting on a divorce from Anjali especially when Arnav was not present! Khushi tells her that it was the only way of getting Shyam's signatures on the will papers which had Arnav's name once again. Mamiji wants the will papers to be presented as evidence; Khushi rushes upstairs but recollects stuffing it into her pouch, her pouch falling on the ground in the kidnapper's hideout! Once again, lack of evidence weakens the case, while Shyam tells her that he would not have signed divorce papers! He did not want to leave Rani Saheba, he could not think of a divorce even in his dreams!
This angers Mamiji who confronts Shyam with the evidence of her own ears; she tells him that she had heard him say YES to the divorce during the same talk. She asks him why he had agreed to a get a divorce from Anjali. Everyone is shocked once again. These shocking revelations take a toll on Anjali, she totters and is held by Arnav, while Shyam looks cornered. He realizes that Mamiji could not be fooled easily. Anjali waits very still, holding her breath, while Arnav can be seen co-relating facts previously heard and recently revealed! He accepts that he had said YES, Anjali is almost on the verge of falling down; Arnav holds her safely! Skunky then plays the trump card! He rushes to Anjali and tells her that he did not want to reveal the dirty plans of Khushi; she had always been after him! He tells Anjali that he had kept quiet for the sake of the family honor and peace of the family, he did not have any interest in Khushiji, but that Khushi was always searching for ways to get closer to him!
He tells Anjali that he had said yes so that Khushi would be kept quiet for some days, so that she would not pester him!
There is intense anger in Arnav's face on hearing this!
PRE-CAP:
Skunky continues his defence by saying that Khushi has been chasing him since the first day that they met! Arnav controls himself as Shyam tries to convince Rani Saheba that he made the mistake of keeping quiet about it; she started searching for excuses to be near Skunky! Payal tells him to stop and asks him why was he not ashamed of blaming Khushi for his mistakes!
MAIN POINT NOTED BY THE CHIEF JUDGE ARNAV SINGH RAIZADA (ASR):
SHYAM TOLD ANJALI THAT HE WAS NOT INTERESTED IN KHUSHI, IT WAS KHUSHI WHO WAS CHASING HIM, HE WAS QUIET DUE TO FAMILY HONOR! HE ALSO TOLD ANJALI THAT HE COULD NOT DREAM OF A DIVORCE FROM HER!
BUT SKUNKY, YOU FORGET A VITAL CONVERSATION HELD MONTHS AGO AFTER THAT PARTICULAR TERRACE INCIDENT! YOU HAD TOLD ARNAV, YOUR SAALE SAHEB THAT YOU LOVED KHUSHI, AND THAT ONLY RANI SAHEBA WAS STANDING BETWEEN YOURSELF AND KHUSHIJI! WHAT A BLUNDER YOU HAVE MADE TODAY! YOU HAD CREATED A MISUNDERSTANDING IN ARNAV'S MIND ABOUT KHUSHI THAT DAY, AND YOU HAVE CLEARED THE MISUNDERSTANDING FROM ARNAV'S MIND WITH OUT REALISING IT, TODAY!!
THIS IS EXACTLY WHAT ASR AND KHUSHI HAVE WANTED, THAT YOU MAKE MISTAKES AND HANG YOUSELF! THE CHIEF JUDGE IS ALSO YOUR EXECUTIONER; HE WILL PASS HIS JUDGEMENT SHORTLY!!!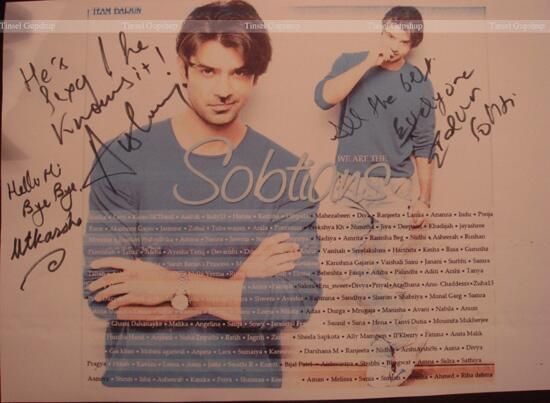 Jul 7
A big Thank You to you! (By Samona) (Thanked: 5 times)
YES, DEAR FRIENDS AND READERS, SKUNKY WILL BE JUDGED BY ARNAV AFTER HEARING BOTH SIDES OF THE ARGUMENT AND BY RECALLING CERTAIN PAST EVENTS!
MOST OF ALL, THE INSULT TO HIS WIFE, THE SLUR ON HER CHARACTER IS WHAT WILL DRIVE ARNAV TO RETALIATE AGAINST SHYAM!
ANJALI MIGHT NOT BELIEVE WHAT KHUSHI AND NK TELL HER BUT SHE WILL NOT BE ABLE TO DOUBT HER BROTHER'S WORD!!
ALL IN ALL, A VERY INTERESTING COUPLE OF EPISODES ARE EXPECTED, RATHER THIS ENTIRE WEEK IS EXPECTED TO THROW UP SOME MORE REVELATIONS COZ THERE ARE MANY MORE TO COME!
LIKE THE LUCKNOW FASHION SHOW FIASCO, THE GOONS HARASSING KHUSHI, SKUNKY TO THE RESCUE, SKUNKY-KHUSHI ENGAGEMENT, KHUSHI'S BABUJI'S HEART ATTACK AND PARALYSIS, THE TERRACE HUG, THE MISUNDERSTANDING PLANTED IN ARNAV'S MIND, THE HURRIED WEDDING, THE SIX MONTH CONTRACT!
GREAT EPISODES AHEAD! THE ROLLER-COASTER HAS REACHED THE SECOND BEND AND IS NOW ENTERING THE FINAL DESCENT!! HOP ON FOR THE RIDE OF YOUR LIFETIME AS WE GO ROARING OVER THE RAVINE WITH ARNAV AND KHUSHI FOR COMPANY!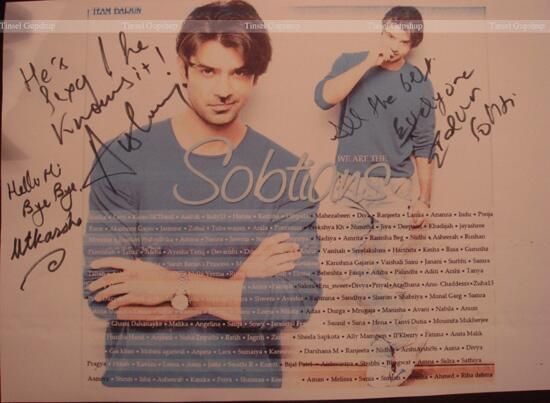 Disclaimer: The views expressed above are member's views and myeDuniya does not comply with it. The views expressed may not be factually correct. Incase of any issue please contact us/report it to us.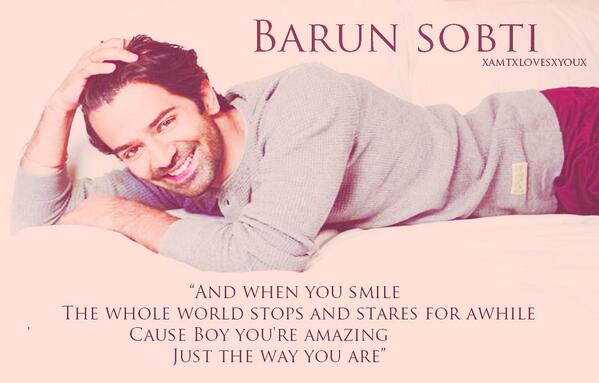 Missing Arnav Singh Raizada!!!!!!!!!!!