KHUSHI ACTS WITHOUT THINKING! ARNAV REACTS WITHOUT THINKING!!
Jul 13
KHUSHI ACTS WITHOUT THINKING! ARNAV REACTS WITHOUT THINKING!! (By Samona) (Thanked: 13 times)
TWO HEAVENLY EPISODES WAS FOLLOWED BY A HELLISH EPISODE! I was upset with Khushi yesterday when she went to Anjali's room in spite of being specifically requested by Naniji but she went ahead full steam in her "social worker" mode! This was bound to happen; Anjali was in her destructive mode already, all it needed was the catalyst, Khushi! The aftermath came in the form of Arnav with Mami as the catalyst!
YESTERDAY:
ANJALI'S SHOCK AND REACTION:
Anjali sat in her room reminiscing about her past life with her husband looking at the photographs and remembering the loving moments when Khushi walked into the room. Anjali had not yet come to terms with the fact that her husband was slapped twice by her own brother, her Chhotte, and then thrown out of his house. She had fainted immediately and on waking up, the fresh wounds on her heart had not allowed her to accept Chhotte's words, and she calls him ARNAV, which she does only when extremely angry or sad, and throws him out of her room. She is now in her own world, her illusionary world, where she feels her husband was the wronged one, she feels that her world can be righted again by just a word from her Chhotte!
It is not even a day since Tornado Shyam and Cyclone Khushi had swept through the emotional battlefield of the Raizadas, Too much information, whether right or wrong can cause havoc in normal minds. Anjali always had an abnormal mind, she was cosseted and pampered by her family, including her brother and her husband, and they have never allowed any troubles or pain to reach her in her secluded ivory tower! Anjali has shown panic whenever she is not able to handle the tough situations in her life, she cannot face the absence of her brother or husband for even short periods of her life, she creates a scene fussing over them! Now she is expected to understand the duplicity of her husband, the one whom she worshipped, but without any concrete proof or evidence, she is expected to trust the words of her brother's wife because her brother believes his wife is telling the truth! She too trusts her husband equally; she will require concrete proof to face facts!
KUCH ZYAADA HI BOL DIYA – KHUSHI!! KHUSHI ACTS WITHOUT THINKING:-
Into this cauldron of seething emotions, enters Khushi when she has been specifically requested not to go by Naniji who had made her understand that Anjali would remember everything when she looked at her! Khushi too had agreed to stay away from Anjali so that she did not add to her mental trauma. Then why did you forget that request from Naniji? You knew that Naniji had understood all that you had done, it was only a matter of days so that Anjali would come out of the trauma, it was too early for you to make an appearance before her!
I have pointed out this in my yesterday's view that Khushi should not have gone to Anjali's room to give her the food, even if she was worried about her!
1) Okay, if she had gone to her room, she should have quietly left the food and just told her to eat it and come back.
2) If she wanted to give advice to Anjali, she could have just told her about not punishing herself and the unborn baby.
3) She could have just told her about hurting Arnav who loved her too much and who always thought the best for his sister.
4) But why did Khushi talk about Shyam in the same breath, it reminded Anjali again that the girl standing in front of her was the same girl for whom her patidev had agreed to divorce his wife.
5) It reminded her that Khushi had accused him of an engagement with her.
6) It reminded her that her perfect world collapsed due to Khushi.
7) Khushi ne KUCH ZYAADA HI BOL DIYA when she went ahead and told Anjali to forget Shyam because he was the past and to think of the future which was her baby. Why did Khushi say that Shyam was Anjali's past? Both Khushi and Arnav committed the same mistake of telling Anjali what was good for her, her opinion and thinking was not considered.
8) Anjali should have been allowed to decide whether Shyam was her past or not, and Khushi should not have spoken about this topic at all! When she reminded Anjali of her unborn baby, it hit Anjali that she had forgotten about her baby for a moment, in her grief.
Khushi had the best intentions in her mind, but there is a time and place for everything! When it was Anjali's husband himself who was lusting after her, she should NOT have gone to Anjali, no matter how good her intentions were. But that is the character flaw of Khushi, she cannot hold back herself if she sees another in pain, she rushes to help everyone, but she should realize that everyone and everything cannot be set into place by her. She cannot do everything all by herself!! DID KHUSHI STOP TO THINK WHAT WOULD HAPPEN AFTER SHE HAD SPOKEN TO ANJALI? NO, SHE DID NOT THINK!
TODAY:
Khushi's words made Anjali go into her destructive mode again from her reminiscing mood; she took an auto to the doctor's clinic with the intention of getting her baby aborted! The family panics on discovering that Anjali was not at home, Naniji gets upset with Khushi for having gone to Anjali's room after her request, it was also not an order from her! Mamiji on the other hand, was seething from having been excluded from the detective work and hence kept in the dark by Khushi earlier, and she was waiting for an opportunity to blast the Gupta sisters. Here again, we see that Khushi could have made Mamiji an ally like NK in her quest to unmask Shyam, Mamiji would have been completely on her side then, after taking Mamiji's help for half the task, she ignored her completely thus successfully alienating Mami. We see that Mamiji took her revenge later by squealing to Arnav later when the opportunity arose!
Arnav reaches the clinic and searches for Anjali, the doctor had refused to abort the baby without her husband's permission and Anjali had already left her office in a fit of anger! Arnav reaches his sister in the nick of time when she would have harmed herself and the baby in her state of mental imbalance by using those scissors on her stomach! The trauma of seeing his sister/mother holding the ultimate weapon of destruction in her hands was too much for Arnav! He then had to deal with his sister's outburst that no one would love her baby; she was and would be always alone! She went on to say what was in her mind by telling Chhotte that her husband was not respected in her home, her mind is maintaining the illusion that her Shyam was not wrong, but he was the wronged one! Her mind cannot accept the fact that Shyam was completely wrong, and bad, it would mean that she had failed as a wife, and Anjali would then have to come out of her self—made perfect world!
He brings his sister home, with a slight blink of his eyes and a slight nod he assures his wife, Khushi that he was fine, and that Anjali and her baby was fine too! He showed then that in spite of supporting his sister, he was aware of his wife's concern and he allayed her fears immediately, a mark of a man who loved his wife deeply!
ANJALI'S DEMAND AND ARNAV'S AGONY:
Anjali believes that her Chhotte can work wonders; she feels that he can bring back the lost happiness of his Di, she
wants him to make things like before! In effect, she wants him to bring back Shyam, and make things normal, she reminds him of the times when things were normal and everyone was happy. Thus she puts the thought into Arnav's mind of a before and after scenario, the BEFORE KHUSHI SCENE AND THE AFTER KHUSHI SCENE! She accepts Chhotte's love and shoulder to cry and wails that she wants her favorite toy back, even if that very toy had nearly killed her brother! It is to Arnav's credit that he did not buckle down under her pressure and promise to make everything alright, or promise to get Shyam back! He kept saying sorry to Di and by saying that he wanted his Di to realize that life could not go back to that mode again! Anjali and Chhotte's bonding come to the fore when Anjali breaks down in his arms, after having rejected him earlier!
COMING UP:
KUCH ZYAADA HI BOL DIYA – ARNAV! ARNAV REACTS WITHOUT THINKING
KHUSHI'S PAIN
ARNAVS PAIN
CHARACTER FLAWS IN BOTH OF THEM.
TO BE CONTINUED.........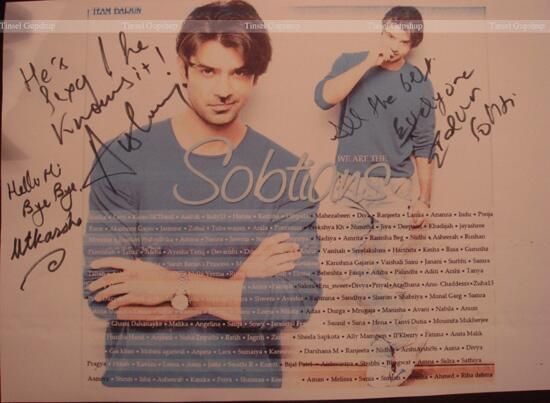 Jul 13
KHUSHI ACTS WITHOUT THINKING! ARNAV REACTS WITHOUT THINKING!! [PART TWO] (By Samona) (Thanked: 10 times)
KHUSHI ACTS WITHOUT THINKING! ARNAV REACTS WITHOUT THINKING!! [PART TWO]
KUCH ZYAADA HI BOL DIYA – ARNAV! ARNAV REACTS WITHOUT THINKING:-
Arnav was already upset by the scene of witnessing Anjali about to stab herself in the stomach with those scissors, he wonders why there was no one with Anjali at that time, how could Anjali have walked out of the house without anyone being aware of it! When Mamiji comes to his room, it is with the specific intention of adding fuel to the fire; Mamiji wanted Arnav to know the part that Khushi had played in it! She tells him purposely that Khushi had gone to Anjali's room in spite of have being instructed by Naniji not to go there, Arnav too is surprised to hear this because he had been upset when Naniji had asked Khushi not to go in Anjali's presence, but at that time he had kept quiet knowing that it was for Anjali's mental peace! He is further surprised to hear that Anjali went out after Khushi had spoken to her, Mamiji acted as a catalyst to the fire by saying that she wondered what was said by Khushi for Anjali to take such a dire step! Mamiji is very aware of Arnav's volatile temper, she wanted Khushi to bear the brunt of it, after having witnessed Arnav's faith in Khushi, it is very similar to the jealous tendencies seen in mothers towards their daughter-in-laws!
Having already witnessed the near death of his sister and her baby, Arnav seethes in anger not because Khushi had gone to meet Anjali but because she had gone after Nani had requested her not to, it was a direct disobedience to an elder who had also loved Khushi herself! He remembers the scene where he had to pull the scissors from Anjali's hand! He remembers her tortured words that she and her baby would be all alone in this world! He thinks that Mamiji had meant to say that it was Khushi's words that had driven Anjali to take such a dire step! It is but natural for anyone to get angry at this point of time after having seen his sister who was in effect his mother about to end a life!
He does not give her the opportunity of explaining but keeps asking her why she had to do so! What was the need to go to Di's room after having being told not to? Arnav's anger makes him utter some sentences, some valid but....then…
1) When everyone had requested you not to go to Di's room, what was the need to do so?
2) He explains to her that Di felt that all that had happened was Khushi's fault! At this point, we have to note that he said that ANJALI DI FELT THAT IT WAS KHUSHI'S FAULT! He did not say that he felt it was her fault!
3) He again explains to her that he had seen Di in a situation where even if he had been one minute late, the consequences were unimaginable! He tells her that only he knew what he had to do to stop Di, so that she did not harm herself! If he had reached her even a minute late, he would have lost his sister! He wants to know what she said that made Di take such a step! He only wants to know why she had to go to Di!
4) Khushi tells him that she went because she too loved Di equally like him! But when Khushi knew that Anjali was battling with the knowledge of her husband having fallen for Khushi herself, how could she go to show her concern? Any other issue would not have merited the same reaction! Here Arnav was totally justified in his anger, we would have asked the very same question in the very same tone if we had been in his place!
5) Then Khushi said one sentence that she too felt that everything was her fault! This acted as a CATALYST AGAIN to stoke Arnav's fire! AND HE REACTED TO IT!!!!! It was a spontaneous reaction and he said that YES, IT WAS ALL DUE TO HER! Why did she come to his life? Why did they meet after all?
6) He then remembered and spoke in his Di's words, THE BEFORE KHUSHI SCENE AND THE AFTER KHUSHI SCENE – that everything was normal and everyone was happy, Di was happy! It was purely the love and pain of his mother/sister which came pouring out, it had nothing to do with his own love for Khushi!
7) Arnav ne KUCH ZYAADA HI BOL DIYA when he went ahead and said that Shyam would not have done anything if she had not come in their lives! He does not know the circumstances of the Shyam-Khushi first meeting, no one has told him, he thinks Shyam had met her for the first time in RM!
8) He had earlier told Nani that his biggest mistake was not trusting Khushi earlier, but now he says his biggest mistake was having met her! He wished that he had never met her!
Everything said on the spur of the moment, but which caused a catastrophe which will take a long time to heal! If Arnav had been looking at Khushi at that time, he would have halted his tirade on seeing her anguish at his words, he was looking away and so went on saying that he wished he had never met her, his Di would have continued to be happy!
Khushi's action of going to Anjali's room in spite of being told not to go, had brought about this reaction, it is as simple as that!
Arnav does not act but generally reacts to any situation whether the situation is created by himself or by others. His initial reaction is anger. But that is the character of Arnav, he rushes headlong to the dangerous situation without a pause in his stride, he has managed to hold his own till now in this world using his arrogance and anger, but now he needs to realize that dealings with the business world and dealings in private life require different skills. He cannot act the same everywhere!
DID ARNAV STOP TO THINK WHAT WOULD HAPPEN AFTER HE HAD SPOKEN TO KHUSHI? NO, HE DID NOT THINK!
KHUSHI'S PAIN:-
I knew that I was wrong in having gone to Di's room earlier! At that time, when HP came and told me that Di had not eaten food, I asked him where was Naniji? On hearing that she had gone to the temple, I forgot everything that she had told me! I should have enquired whether Mamiji was at home! I rushed to Di and then I could not stop myself from telling her that she should forget Shyamji and think of her future and of the baby! I could not bear to see her in pain, I felt responsible for her condition! I told this to Arnavji when he asked me why I had gone to meet Anjali Di, but just now when Arnavji said the same, I could not bear to listen to it! I knew he was angry, I agree that he was right, on hindsight, I should not have gone! He continued to say that it was my entire mistake!
He felt that it was my fault that Shyamji had acted this way, his Di would have been happy if I had never entered their lives! He said that it was the biggest mistake of his life, having met me! He wished that he had never met me!! He is in pain and in return gave me the pain by asking why I had come to his life, why he had met me? I feel ripped by his words, my heart breaks to think that I was the biggest mistake of his life! I always knew that Di was the most important person in his life, I too had accepted Di as the most important, but he has told in front of everyone that both of us were important. I know he does not mean it, he has said it in anger; he will regret it when he cools down!
We are one soul, but today, I feel separated from him, in his anger, he separated me from him! The pain in my heart is too much to bear, I wish he had not said that sentence about Shyam, I wish too that I had not said that sentence about Shyam to Di!
ARNAV'S PAIN:-
I could not bear to stay at home with so much pain! I needed to drive away from home, I wanted to be far away! Why has life become so difficult? Why is everything so painful?
I cannot forget that sight of Di holding that pair of scissors in the hospital, if I had arrived a minute later, I cannot think of what would have happened! I cannot forget the words Di screamed at me that she and her baby would be alone in this world! That she did not want this child! That the face of the child would remind her of all the times she had spent in the company of her father. The father who was hated by all, who was not respected in that house, and who would accept such a child? I remember the day of Di's wedding when my mother ran inside, and I heard the gun shot, my scream of MAA was lost in the sound of the cymbals playing the wedding song! My sister turned into my mother, I cannot bear to see her in pain now!
Naniji had told Khushi in front of me that Di would need some time to recover and come to terms but she would remember everything if Khushi went in front of her! She had requested Khushi not to go to Di's room; I did not like it but had to keep quiet for Nani and Di's sake! Mamiji told me that Khushi had gone to Di and spoken to her, I wish she had not gone there! Why can't Khushi listen to others for once? Why does she have to try to do everything all by herself?
KHUSHI!!!!!! I remember telling her Khushi, don't cry, I LOVE YOU! She could not bear my separation even then,I could not bear her separation, I thought of her when I was kidnapped! I did not know if I would survive so I told her the truth that I loved her! I realized her place in my heart when I was taken away! I felt her silent tears although I was far away! I remember the way she had come rushing to me and hugged me fiercely after I had met her in the kidnapper's den! The way we had hidden amidst those cartons to escape the kidnappers, she has put her own life in danger for my sake! I remember the way she had hurt her own hand in a bid to prevent me from getting hurt from the twig hanging overhead! I remember how she had tried to free herself to help me to fight the goons; she was pushed too far and toppled over the cliff!
I could see her no more, I could not breathe anymore! She was lying there lifeless in my arms, her arms lifeless, no breath in her body, I tried in vain to warm her hands! I had lost her for a moment there and knew I could not live without her!
Everything that happens, Happens just because of you,
My sand castle comes crashing down, just because of you
Why did I ever see you?
Why did I ever meet you?
Why did I ever say those words? Why did you come to my life? What have I done? How could those words come out of me? How could I ever say them to my own LIFE? DAMMIT, WHAT HAVE I DONE! I NEED TO GO HOME NOW!!
Coz I can survive, only because of you!
Coz I can be safe, only because of you!
Coz my every breath is, just and only for you!
Coz I am cared for just and only by you!
The regret on his face, the pain in his eyes is the testimony to the fact that he will do everything in his power to erase these bitter memories from Khushi's heart, mind and soul! The realization of his words has set him on the path to redemption!
CHARACTER FLAWS OF BOTH:-
If we accept the character flaw of one like we accept Khushi rushing to do everything by herself and wanting to do good to everyone and advising everyone, we must accept Arnav's flaw too of anger and bursting out! We cannot overlook one, and go after the other!
In anger a man will say things he regrets later, but that anger is his character flaw, if you can excuse Khushi's rushing to do good everywhere as her habit , it is her character flaw, why don't you excuse Arnav for his anger? Sometimes unknowingly, we hurt the people we love the most, but later regret it but we also know that the person will forgive us for he/ she loves us.
Let us also not forget the fact that Arnav had recently undergone a lot of trauma and stress, as well as Khushi, but Arnav went through physical torture, beatings, kidnapping, the mental trauma of discovering that his own brother-in-law was involved, his own sister fainted and then tried to harm herself and then discovered that his own love, the love of his life, might have said something which aggravated the situation at home, he can be given the benefit of doubt for having burst out like that!
This track was required to be brought about by the CVs to show that now Khushi will walk out of RM and thus lay the future track of being apologized to by Mr. ASR/ARNAV, the redemption of whom will take a long time and which is awaited by the viewers! Khushi's tendency to forgive easily will now not be seen, it was the final nail in the coffin for her!
The lines of the poem above is an extract from my dear friend ASH' s view, I thank you Ash for lending me a part of this beautiful and touching poem to use it for my view! Love you for this one and owe you one too!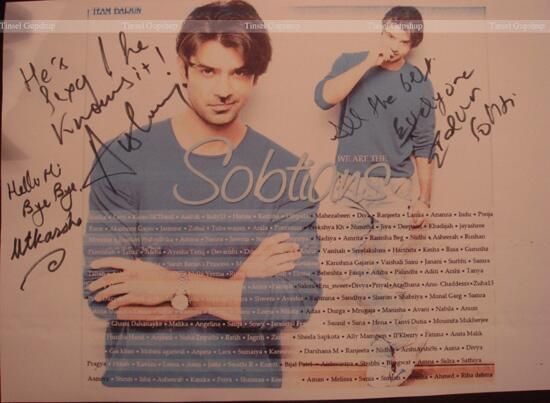 Jul 14
KUDOS TO THE CAST!! (By Samona) (Thanked: 9 times)
KUDOS TO THE CAST:
1) AS USUAL, FIRST ROUND OF APPLAUSE GOES TO BARUN SOBTI FOR HIS WONDERFUL PORTRAYAL AS THE AGONISED LOVER AND ANGUISHED BROTHER, HE IS BEING PULLED FROM BOTH SIDES!
2) SECOND ROUND OF APPLAUSE GOES TO SANAYA IRANI FOR HER BRILLIANT PORTRAYAL OF THE INTENSE HEARTBREAK AND GRIEF WHEN FACING THE RAIZADIANS!!
3) THIRD ROUND OF APPLAUSE GOES TO DALJEET BHANOT FOR THE PERFECT ACT OF A NEUROTIC WOMAN, WHO IS STILL LOST IN HER ILLUSIONARY WORLD!
4) FOURTH ROUND OF APPLAUSE GOES TO UTKARSHA NAIK FOR THE PERFECT ACT OF A JEALOUS MOTHER-IN-LAW WHO TRIES TO GET HER DAUGHTER-IN-LAW INTO TROUBLE BY COMPLAINING TO HER SON AFTER HE COMES BACK FROM OFFICE!
MISSING, MISSING, MISSING PERSONS NOTICE!!
1) NK, WHOEVER SEES HIM, ASK HIM TO COME BACK HOME, ALL IS FORGIVEN FOR NOT KEEPING ANY EVIDENCE SAFELY!
2)MAMAJI, PLEASE RETURN HOME, MAMIJI IS SERIOUS!
3) MASALA MAMA, YOUR SISTER NEEDS SOME MASALADAAR NEWS, COME HOME AND GIVE HER COMPANY!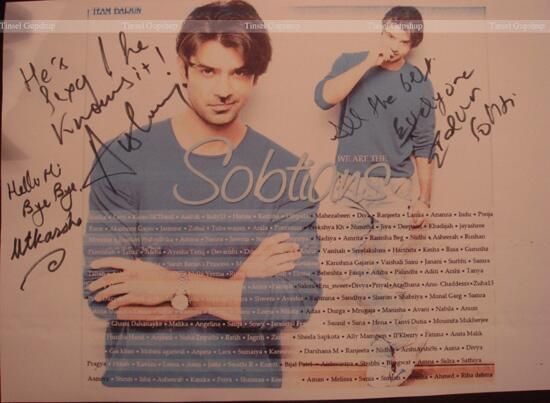 Jul 14
AS A REPLY TO THE COMMENTS RECEIVED BY ME! (By Samona) (Thanked: 3 times)
THANK YOU, THANK YOU AND THANK YOU ONCE AGAIN!
ASH, DD, TAMIZHPENN,SANDYY, MAYA, Jb,JAL, RAMYA, KABI,MERI, OCEAN, MEETU,NOORILHUDA, RAJINI, PEPPER, SREDDY, ARUSHI, SILENT READER, MOONRISE, DIEHARD_ROM,AP, POORI, FAIRY, DHARA, JESSJAZZ, ZARA, JUSLIKETAT, BOGDAN&LILI,VIMMIYA
THANK YOU FOR READING AND TAKING THE TIME TO COMMENT ON MY VIEW!
AND A BIG THANK YOU TO ALL MY SILENT READERS TOO!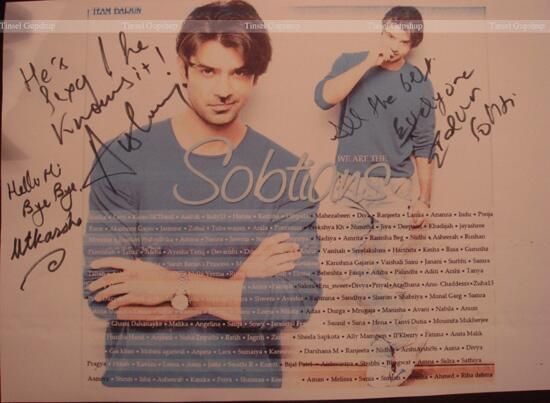 Disclaimer: The views expressed above are member's views and myeDuniya does not comply with it. The views expressed may not be factually correct. Incase of any issue please contact us/report it to us.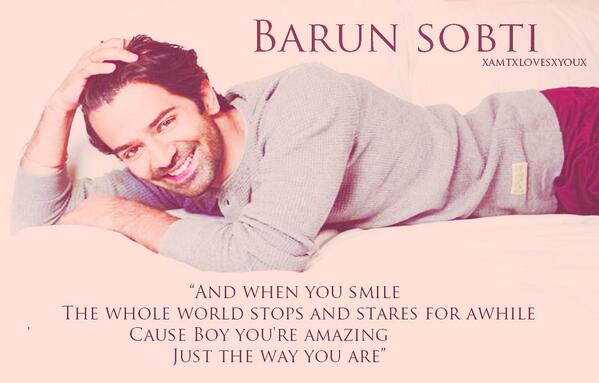 Missing Arnav Singh Raizada!!!!!!!!!!!