ARNAV CHALA KHUSHI KO MANANE PAR DI BHI ROOT GAYI!!!!!
Jul 18
ARNAV CHALA KHUSHI KO MANANE PAR DI BHI ROOT GAYI!!!!! (By Samona) (Thanked: 8 times)
SORRY FOR NOT WRITING YESTERDAY, I HAD DECIDED TO COMBINE THE TWO EPISODES IN THE HOPE THAT ARNAV WILL SUCCEED IN MANAOING KHUSHI BY THEN, BUT ALAS!! KHUSHI IS STILL ANGRY AND NOW DI SEEMS TO BE UPSET WITH ARNAV AS WELL! SO WILL COMMENT ONLY ON THIS ONE!
One of the best and most poignant scenes was witnessed in the initial minutes of the episode, a scene which brought tears to the eyes and a lump in our throats as well! The agony of love which cannot be expressed in words was expressed in the action of moving the lock of hair from the beloved's face, the soft and gentle kiss on the forehead and the thorn- less stem of the rose, the thorns removed so that she would not prick herself!
She is sleeping and the clock is ticking away, only five minutes before I can say it, I must tell her what she wanted to hear, even though she cannot hear now! She is sleeping very peacefully now, but I know that she was sad and angry too! She wanted to hear me wish Happy Birthday, but I couldn't. No matter how hard I tried through the whole day, I couldn't! Why can't I wish anyone? How do I tell them about my past? What hinders me from wishing someone! Someday I will tell her the reason and I am sure she will understand but not now! I wanted to give her those red roses, but how could I take it away from Di? She understood, my Khushi understood my dilemma! I feel heaviness in my heart now as I gaze at her, as I sit beside her! I have brought her a single red rose, cut out all the thorns myself so that she does not prick her finger! I don't want any troubles in her life, like those thorns, I want to cut out all the troubles from her life
I am blinded by my tears; I look at her through my tears! ! I keep the rose on her pillow beside her hand, and remove that lock of hair from her face, I gaze at her simplicity, at her beauty and at her stubbornness too! She aggravates me at all times but when I think of losing her, I cannot bear the pain! How do I tell her that she is the very breath I take? She has done so much for me, she has borne so much pain, but why am I not able to wish her a simple Happy Birthday? I wish her HAPPY BIRTHDAY, KHUSHI! I WISH HER ALL THE HAPPINESS OF THE WORLD! I bend to kiss her forehead; I don't want to leave her! She is sleeping, unaware of my pain, I cannot show her my pain! I look away, my eyes are filled with tears! I get up and walk few steps, but cannot tear myself from her! For a moment I felt like she was looking at me, and feeling my pain, I turn to look at the bed, but she is still sleeping! Why did I feel her eyes on me? Has she gone so far away from me that she can no longer feel my pain? Have I succeeded in driving her away with my talk of the contract marriage? Or have I succeeded in hurting her so much by not wishing her on her birthday and by forcing her to cut the cake? Will I ever be able to win her back? I can no longer bear to keep this pain inside me, I must go away from here!
Barun, what an excellent actor you have turned out to be! It no longer feels like acting, it feels so real when you have a break in your voice while wishing your love a HAPPY BIRTHDAY, KHUSHI! I WISH KE TUMHE DUNIYA KI SAARI KHUSHIYAN MILE!! The agony and the anguish you portray is overwhelming to behold! The adoration in your face, the intensity of your love and passion fascinates me endlessly and the glint of tears in your eyes rips me apart! That soft kiss you gave on her forehead shows how much you love her and adore her, how much you want her to be a part of your soul! Your eyes and that throat which shows how you gulp those choked feelings of pain speak volumes to those who listen carefully! His stooped shoulder shows how dejected he is feeling, the slow turn of his head to look at her once again makes you want to hug and comfort him! His intense regret and grief has already begun to eat into his soul!
I hope that Khushi keeps that rose between the pages of her diary, a memento of her Laad Governor's silent love! A reminder to her that sometimes love cannot be expressed in words, sometimes love takes different forms!
The moment Arnav turns his head to hide his tears, Khushi opens her eyes and looks at him! She has felt his presence the minute he entered the room, she has pretended to be asleep! She knew that he was looking at her face, it was tough to lie down there motionless, she knew when he sat beside her! She had felt something being kept on the pillow beside her, now she turned to see the long stemmed single rose without its thorns! She had felt his fingers removing the stray lock of hair, her locks always tempted him to touch them! She had heard his words, his HAPPY BIRTHDAY, FINALLY! But why could he not tell them to her face? She had felt that soul-stirring kiss on her forehead and felt so much love in it! Oh, she wanted to hear him say those words to her, she wanted him to break that link from his past, the past which has prevented him from wishing anyone! But she is also adamant, she will ignore him till he says it! She closed her eyes again when he turned to look at her, did he feel her eyes on him? She knew his agony, she felt it herself! Her eyes filled with tears and she gulped down her pain!
I have devoted so much in my view for these precious few minutes because for me, it was the soul of this episode! The strain of that poignant rabba ve adds to the moment, it enhances the feeling of grief and love in the scene! The rest of the episode was a light banter between Nanav and NK, a bit of grandmotherly help and a broken sister's unspoken plea for her brother's care and attention and of course a tale of two husbands! One who wants his wife's attention and the other who ignored his wife's attention!
TO BE CONTINUED..........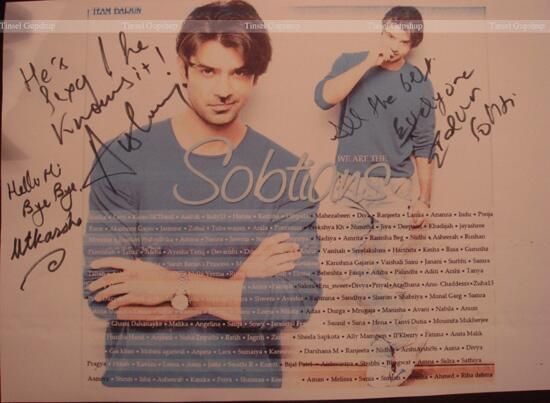 Jul 18
ARNAV CHALA KHUSHI KO MANANE Part 2 (By Samona) (Thanked: 4 times)
MORNING and NK knocks on Nanav's door, unable to wait any longer for the night's report! He is busy licking his fingers, eating the birthday cake that he had found in the fridge, and finally we hear the lost WHAT THE! from ASR who is stunned to see NK so early in the morning! NK takes out his check list, CANDLES LIT? YES! FAIRY LIGHTS LIT? Yes! Then, KISNE KATA? KISNE KATA? ASR'S reaction was superb, KISKO? NK tells him CAKE KO! It was a comic moment of the first order! Arnav is exasperated by NK's knock and his incessant questions, he is already feeling the heat! He wants to know how does it matter who cut the cake but NK is persistent, so Arnav hems and hedges refusing to let NK know how he had forced Khushi to cut the cake, merely informs him that he had made her cut the cake! Then NK asks the vital question – Did you wish her? What did she say? Ha Ha Ha!
Nanav told him yes but she was asleep!
NK is so stunned that he, the garrulous guy became speechless for a moment, HOW THE!, WHAT THE! NANAV, TUM! OMG! HILARIOUS MOMENT!
He was really shocked to hear that Arnav had wished Khushi when she was sleeping and what was Arnav's reaction to his shock?? WOH SO RAHI THI, WOH USKI PROBLEM HAI, MERI NAHI?? WHAT????????? SHE WAS SLEEPING WHEN I WISHED HER, SO IT WAS HER PROBLEM, NOT MINE!! ARNAV, TUMHARA KYA HOGA? NO WONDER NK CALLED HIM AN ANDHA (OF COURSE HE MEANT ANDA) (ANDHA MEANS BLIND AND ANDA MEANS AN EGG, ZERO, ZILCH!) NK gives him suggestions according to his own nature, call Khushi as Baby, Sweetheart and give chocolates, wine and do give her a surprise! Arnav stares at him with disgust on his face, NK, do you seriously think that ASR and Khushi are that kind, to do such things or to be impressed by those items?
Arnav and his Nani have shared a beautiful past, when Arnav was a little boy who went with his sister to visit his grandparents. Today, we saw the little boy once again who asked his Naniji to make her special breakfast of puris and Mathura aloo! He was so cute with that little lost boy look in his face when he requests his Nani to make it just because MANN HUA!! Ha, Ha, Ha, Arnav, how about confessing to Naniji that it was also Khushi's favorite breakfast?
Anjali is happy to see Naniji's special breakfast on the tray and she is about to taste it when the phone reminder from the doctor's clinic sends her back into her memories! She remembers telling her pati about the good news that he was going to be a father, never mind the fact that his attention was on Arnav at that time, the cradle gift, the time when he told her that the family were only congratulating her and not him, and also the moment when he told her that he wanted his little Pari to know him before coming to this world! She remembers all those moments when Shyam had shown her love and affection and it brings a spate of fresh tears to her eyes!
Breakfast time at the dining table sees Arnav waiting expectantly for his Khushii, looking towards the stairs from time to time! He asks HP if he had given the breakfast to Di! Akash is on his way to being left all alone very soon, if he does not want the attention of his wife, Payal , then so be it! Mamiji is happy with Akash ignoring Payal, she does not realize that this situation is rapidly going out of control! Arnav sees Khushi coming down; he shifts the chair beside him so that she can sit next to him, in her rightful place close to his heart! But Khushi being Khushi is still bent on ignoring him, she sits in Anjali's place! Arnav was deeply hurt by this, we see NK come and sit there and try to bring a smile on everyone's glum faces! Thank you for being in Raizada Mansion at this time, NK, you are indeed the life of this house at the moment!
Nani announces to everyone that she had prepared breakfast that day; it was Khushi's favorite too! Mamiji does not leave this opportunity to taunt the daughters-in-law of the house, completely forgetting that she herself was one, and Nani was her mother-in-law who puts her in her place! Arnav sees Khushi getting hurt by Mamiji's comment, Mamiji , be careful, your Arnav bitwa has been noting those snide remarks and ignoring Khushi scenes like the one at the door too when you refused the laddoo from Khushi! Soon, very soon, Arnav bitwa will have a heart-to-heart talk with you about the insults to his wife!
Arnav offers the bowl of aloo to Khushi and when she takes it from his hand, touches her hand just like the Teej day when he had touched her fingers intentionally to make her look up at him! This time, he looks at Khushi expectantly, wanting to see her smile, but alas! Khushi is no mood; she grabs the bowl, leaving Arnav dejected again! NK hears from Arnav that this food was made especially for Khushi, he lets it be known loudly and Arnav stops him from revealing everything, but Khushi, who was listening intently, heard it all! She starts coughing and Arnav pours a glass of water, poor guy is trying desperately to do something for Khushi, to make her happy, that my heart went out to him! Khushi escapes from the dining table claiming that she had eaten a little more in Buaji's house the previous day and so did not want to eat anything that day! Arnav is upset seeing her walk away. Arnav thanked his Naniji for making the food and complimented her too saying that it was tasty. Then very politely he told her that he had some work and left the table!
Can you see the difference in Arnav after falling in love with Khushi? He is polite to elders, he has learned to ask for what he wanted very sweetly, and he has also learnt to acknowledge the efforts of others and to praise them too! Huge change in ASR who used to just walk away without any apology!
FINAL PART TO BE POSTED A LITTLE LATER! THANK YOU FOR READING!! LOVE YOU ALL!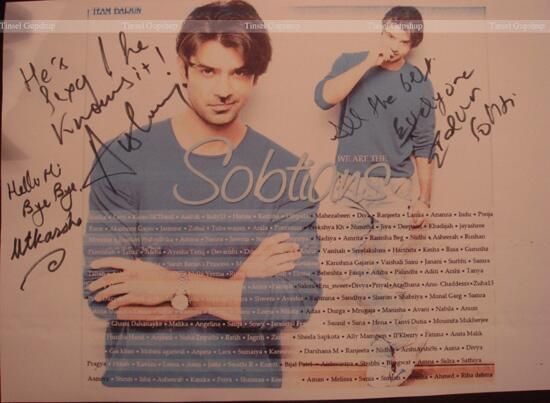 Jul 19
ARNAV CHALA KHUSHI KO MANANE FINAL PART (By Samona) (Thanked: 5 times)
FINAL PART:
Arnav just cannot get over the fact that Khushi had ignored the birthday gift, birthday cake and now Aloo puri! He decides to get her a gift which she could not ignore at all!
Anjali walks in through Chhotte's room planning to ask him if he was free to go with her to the doctor's clinic for her appointment! Although, I think it would have been better to take a female relative like Mamiji or Naniji! Anjali hears her Chhotte ordering a website to send some item he had seen on the website, asking them to gift wrap it and tag it as TO MY DEAR WIFE, KHUSHI KUMARI GUPTA SINGH RAIZADA! She is again upset and a solitary tear flows from her eye which she discreetly wipes as she turns to go away! He sees her and disconnects the call, and tells her that he had not realized when she had come to his room! That is exactly what she is thinking, Arnav! She is thinking now that you are so lost in your wife that you no longer think about your Di! She does not reveal the reason for being there and goes away to her room!
As she walks away, she remembers the scene at the temple, where Arnav had said that his world was only his sister, and he did not care for the world! She thinks that Chhotte was not there with her now; he had gone very, very far away from her!
Akash and Payal have infact gone far, far away from each other! Mamiji gives Akash his handkerchief and Akash has now turned into just a son, he no longer remains a husband! Khushi watches the by-play between Payal, Akash and Mamiji and realizes that all was not well in Payash land!
Naniji asks both the Gupta sisters to go to satsang later in the evening with her but Khushi refuses to go saying that Di might not like it if she goes along with them. Nani understands this and agrees. They must give some time to Anjali to come out of her trauma.
Arnav is waiting impatiently for Khushi to come back to their room. He has kept a gift wrapped box under ironed clothes on the bed. He hopes that he does not need to take NK's help again! This time, he has ordered the gift himself but I can see a blunder again! Tell you later! Arnav looks at Khushi as she walks in, looking at her very innocently and tells her that the ironed clothes were kept on the bed! He glances at her while she is picking them up and she notices the box under the clothes. Khushi sees the box on which was written TO MY DEAR WIFE, KHUSHI KUMARI GUPTA SINGH RAIZADA! But she knows that it was not written by her hubby dear, it was in good handwriting, not in the MACCHHAR style with which he wrote! The keedon ki baraat style! This was a blunder, he did not write the name tag! Anyways, Khushi has decided to ignore all the gifts given and so she walks up to her cupboard and keeps the clothes. Arnav gets angry and goes up to the bed and keeps the box right in the middle! She glances at it and goes away. Arnav, just keeping a gift on the bed is not enough; you need to give it in the hand!
Pick it up, dammit, pick it up, Khushi! How could she just walk away again? Now I will show it to her!
Arnav gets up, a glint of anger peeking out of his chocolate brown eyes, controls his temper and picks up the gift! Khushi nears him and Arnav stands before her and shows it to her, the tightly controlled voice asks her "AB DIKH RAHA HAI?" even as Khushi's heartbeats go DHAK DHAK!
PRE-CAP:
NO PRECAP, BAD SIGN!!!!!! DHAMAKEDAAR EPISODE EXPECTED!! IT IS THE 300TH EPISODE TOO!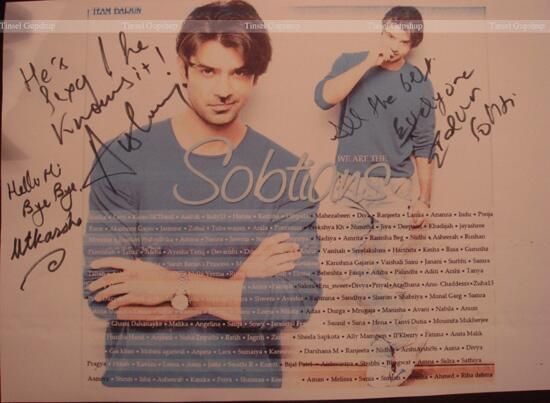 Jul 19
Thank you to my readers! MERI- YOUR ANSWER! (By Samona) (Thanked: 2 times)
THANK YOU TO MY READERS! AND MERI, HERE IS YOUR ANSWER!
DEAR PEPPER, THANK YOU FOR BEING THE FIRST TO COMMENT. I AM GLAD YOU LIKED THE FIRST SCENE AS I HAVE PORTRAYED!
DEAR KABI, THANK YOU FOR YOUR LOVE, ALWAYS WANT MORE!
DEAR RAMYA, FOUND THE TIME IN BETWEEN TEACHING ASR, HE IS A SLOW LEARNER, AND I AM NOW JUST SHOWING THE 1ST STEP, TO PLAY WITH TH KNOT!
DEAR OCEAN, ALWAYS TRYING TO POST A SECTION EARLY IN KEEPING WITH YOUR DEMAND!
THANK YOU FOR YOUR WORDS!
DEAR BABYFACE, THANK YOU FOR THIS COMMENT AND FOR THAT STORY, OF COURSE A BIG THANK YOU FOR PUTTING UP WITH MY NAKHRAS!
DEAR ARKA, FIRST TIME HERE ON MY VIEW! WELCOME,AND THANK YOU!
DEAR BOGDAN&LILI, THANK YOU, YOUR CLAPS ENCOURAGE ME!
DEAR SS, THANK YOU AND YES, AKASH STARTED AS GOOD AND IS TURNING BAD WHILE OPPOSITE IS ARNAV!
DEAR DD, THANK YOU AND YES, DORI PRACTICE IS TAKING TIME AND WOW, I AM LOVING IT! AMAN, KAUN AMAN, I AM WITH ASR!
DEAR MERI, GLAD YOU LOOOOOOVVVVVVVEEEE MY FIRST PERSON ACCOUNT! LOVE YOU TOO!
DEAR RASHDAH, HAPPY THAT YOU THINK IT IS BRILLIANT!
DEAR DV, THANK YOU, AND YES, ASR HAS CHANGED IN LOVE AND I LOVE HIM FOR THAT!
DEAR CHERRYBLOSSOM, GLAD THAT YOU THINK IT IS THE BEST PORTRAYAL OF THEIR EMOTIONS!
DEAR NK4ARHI, THANK YOU THAT YOU LOVED THAT MOMENT IN MY VIEW TOO!
DEAR JB, THANK YOU!
FINALLY MERI, THE DHAK DHAK IS BACK BECAUSE SHE KNOWS THAT SHE HAS PUSHED HIM TOO FAR THIS TIME, IT IS AN EXCITING DHAK DHAK OF WHAT WILL HE DO NOW? PART EXCITEMENT AND PART THRILL, I GUESS!
LOVE YOU ALL, MY SILENT READERS TOO!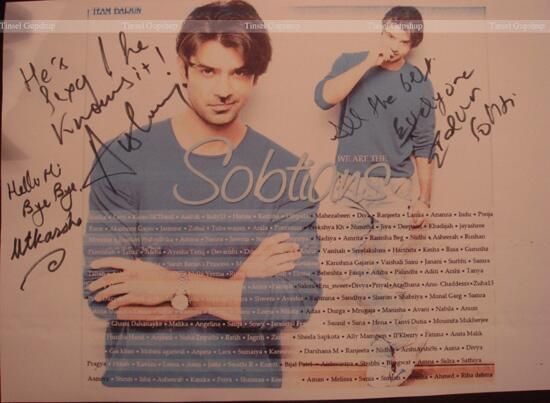 Disclaimer: The views expressed above are member's views and myeDuniya does not comply with it. The views expressed may not be factually correct. Incase of any issue please contact us/report it to us.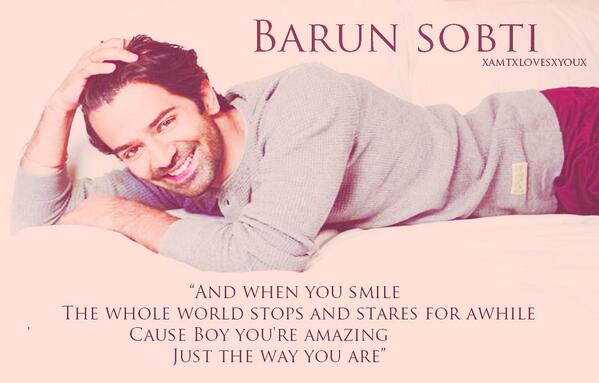 Missing Arnav Singh Raizada!!!!!!!!!!!