ASR WANTS HIS KHUSHI BACK, BY HOOK OR BY CROOK!!!!!
Jul 28
ASR WANTS HIS KHUSHI BACK, BY HOOK OR BY CROOK!!!!! (By Samona) (Thanked: 23 times)
Arnav Singh Raizada has decided to bring back Khushi into his life permanently!
He is leaving no stone unturned to see that he accomplishes his objective! His image of a ruthless businessman who is shatir and maahir in his world is clearly seen in the way he goes about closing all exits and loopholes wherein Khushi could go far away from him! Like the single-minded way in which Arjun had focused on the eye of the fish while hitting the arrow in the epic, Mahabharat, similarly Arnav is now completely focused in making Khushi his own, after realizing that time was running out for him!
Only twelve days to win her heart!
Desperate situations called for desperate measures and while he hurts if she hurts, he has decided that the destination was more important than the way he travelled on! He uses all the weapons in his armory, including Shuklaji, the landlord, Shuklaji, the canteenwala, Happyji, the garage mechanic, and the potential tenants!
Khushi does not realize what a dangerous and powerful opponent she faces when she challenges Arnavji that she would manage to pay the rent all by herself! After knowing your Arnavji for so long, how is it Khushi, that you still do not realize how much a tough player he is, he will win you by hook or by crook!

Khushi checks out the savings she had managed to keep in her gulak, and in various hiding places around the house like beneath the mattress, behind the two Salman Khan posters and then realizes that she had only around Rs.2400 while Rs.24000 is a distant dream! She is back to thinking that she would not let the Laad Governor have his way, she has just about started thinking when Laad Governor's second attack is on the doorstep! He had fired his first salvo earlier when he had sent Shuklaji, the landlord to their door saying that they had 24 hours to pay the rent! See the number 24 occurring with regularity, it is an indication that something explosive is going to occur within the span of 24 hours!
Outside the door, two guys make plans to repaint the house when Khushi opens the door and is amazed to hear the question of how many rooms in the house, and whether they could inspect the premises too! She is very angry on hearing this and snaps her fingers under their noses, telling them that they better hurry away or else other houses too would be out of their reach! She decides to take help from her acquaintances for the rent money, her first call for help goes to Shuklaji, the canteeenwala, who hears her out before telling her that since it was Navratri and Ramazan, his business was slow and so he would not be able to help her! This is the same man who was offered a partnership by Khushi when she realized that his family would be affected if she started her Dabba business in the office! How ungrateful, but then that is life, he knew that if he went against ASR, he would lose his entire business within a second! Arnav had ordered him to refuse help in the capacity of a boss!
Her next call is to Happyji, the friendly neighborhood garage mechanic, who has always shared a good friendship with Khushiji! He too denied having money to give to Khushi although she offered to work in his garage, changing tires, serving tea and cleaning it out for as long as he wished! How could you think you could work in a garage, Khushi? No practical sense in this girl, I must say! Happyji is unhappy for having denied her the money, but ASR had approached him differently! He had said that this was the only way, Khushi and Arnav would be able to come closer to each other, Arnav had appealed to him as a HUSBAND in trouble! Arnav is leaving nothing to chance, he knew that Happyji would want to see Khushi happy in her married life and Arnav must have convinced him that he loved Khushi very much!
This leaves Khushi with no alternative but to go back to Arnav, just as he anticipated! ASR has gone back to his office for the first time after his kidnapping, now he is finally getting back to his groove, he is the same ruthless ASR passing orders in the office! After all, Khushi is in GH, there is nothing for ASR to keep him back at home; he had not been ready to leave her for a moment when she was in RM!

He sits there in his office counting backwards just like Khushi once did in her home! Do you remember the countdown by Khushi saying 3….2….1 when Arnav's car screeches to a halt outside her door! He had come to GH to take her back to RM, when she had wanted to force him to reveal the reason of the marriage to her family! How well both know each other without words being exchanged!! He begins his countdown of 3…..2…..1 when he hears the jingle of her payals, the sound he so craves to hear every day of his life!
TO BE CONTINUED..........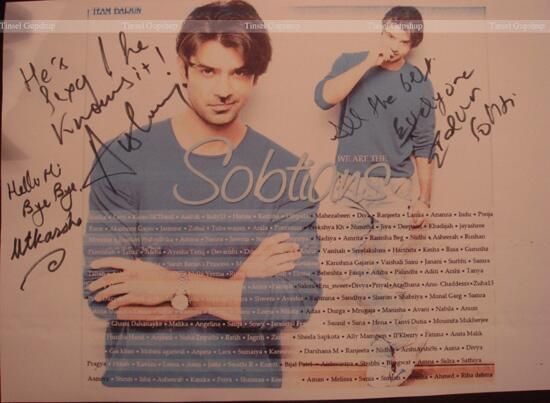 Jul 29
ASR WANTS HIS KHUSHI BACK, BY HOOK OR BY CROOK! PART 2 (By Samona) (Thanked: 17 times)
ASR WANTS HIS KHUSHI BACK, BY HOOK OR BY CROOK! PART 2-
ASR'S WICKED WAYS TO BRING HIS JOY, HIS KHUSHI BACK TO HIS LIFE!!!!
I better pretend to be reading this red file when she comes in! 3……2…….1…! Chan, Chan, Chan, Chan! There she comes, her payals jingling in my ears, the sweetest music on earth for me;
I need to hear this music everyday in my life, as she walks beside me in our journey through life! She is wearing her mother's payals, I remember wanting to keep one of those as a memento, but now I want her as she is my life! I know that she is upset, I don't need to look up to her, I will give up immediately on looking at her face! I cannot bear to see her hurt, it pains me so much! But if I give up so soon, then I won't be able to get her back! No, I have to be tough, I need to act tough, so difficult to do so now with her, she has changed me so much!
Hi! OMG! THAT HI! LITERALLY KILLED ME
ALONG WITH HALF THE FANDOM!! KHUSHI KUMARI GUPTA SINGH RAIZADA, what are you doing here? She is not able to say anything but starts Huh….Huh….Huh… when I ask her Happy Singh? Just like she had asked me when I had got stuck on Ha…Ha…Ha… on her birthday! The tables have turned and I ask her Happy Singh? How is he? OH, what fun to tease her! She is very embarrassed and starts to say Kir….Kir….Kir…. And I repeat after her, Kir……Kir……..Oh, KIRANA STORE? ISS AREA MEIN NAHI HAIN! THE GROCERY STORE? IT IS NOT IN THIS AREA! Oh, I am enjoying it!
ASR JOKING? HAVE YOU EVER THOUGHT YOU WOULD LIVE TO SEE THIS DAY?? NOT ME! JUST LISTENING TO HIM SAYING THAT WITH A DEAD-PAN EXPRESSION ON HIS FACE WAS TOO GOOD TO SEE! HOW MUCH HE HAS CHANGED, FROM AN ANGRY YOUNG MAN TO A FLIRTY MAN, JUST LIKE HIS PAAGAL WIFE, HE IS ALSO TURNING PAAGAL BUT CUTE, SORRY HOT!
You don't need to tell me in a hurry, I have all the time in the world for you! Awww, but you don't have time, right? You only have 24 hours! I smile a happy smile, looking at her, just looking at her makes me happy but she is getting irritated on seeing me smile! She thinks I am ridiculing her, how do I tell her that my heart is turning somersaults on seeing her and listening to her voice? She is angry with me now, asking me if I am having fun at her expense! She wants to know how I could behave like this when she is in trouble. I folded my hands and give her a quirky smile, I CANT DENY THAT I AM DEFINITELY ENJOYING LOOKING AT YOUR CONDITION! AND I TELL HER THAT I AM BEHAVING LIKE THIS AT THIS TIME SIMPLY BECAUSE I HAD BEEN DOING WHAT I SHOULD HAVE DONE, I PAID THE RENT AS IT WAS MY DUTY BUT YOU DIDN'T LET ME SO…….! YOU TELL ME THAT I HAVE A BIG EGO; I HAVE PRIDE, HAVE YOU THOUGHT ABOUT YOURSELF? WHAT ABOUT YOU? DON'T YOU HAVE EGO? IF YOU DON'T HAVE, THEN ASK ME FOR HELP! Ask me for help! If you are feeling embarrassed to ask aloud then whisper it in my ear! No one will know that you have asked me for help! You can ask me, WIFE HO MERI! YOU ARE MY WIFE! OH, I LOVE TO HEAR THOSE WORDS, MY WIFE! HAQ BANTA HAI TUMHARA!! IT IS YOUR RIGHT! I AM READY TO PAY THE RENT ON YOUR BEHALF!
That did it! She got so angry at me that she refused the rent again! She said that she wants money and for that she was ready to work for me for a month! Not bad! I have got her exactly where I wanted!
That is not a bad idea!! But let us not drag it for so long! Not one month, work for me just for a day! Only 24 hours, which you have! You must do as I say! Rs. 1000 each for an hour! Oh, she is mad at me now! Do as you say? Are you in your senses? Dimaag toh theek hai? I know you but still I am giving you such an offer, obviously DIMAAG TOH MERA KHARAB HAI!! Of course I am not in my senses! But that is the deal! Think, Khushi! Clock's ticking!
LANDLORD……..KIRAYA…………Rs.24000/- I stand there with bated breath, willing her to accept my offer! She does not know that if she refuses to accept this offer, I would give her the money on any of her conditions, I desperately want to take away her tension, but I stand there quietly with a soft smile on my face! She agrees THEEK HAI and I exhale a sigh of relief! I offer my hand to her immediately saying DEAL? I was waiting to take her hand in mine; she hesitated before placing her hand in mine! SAUDA! Is what she said? I am learning new Hindi words from her every day!
I start going towards her saying what should be the work to be given to her, and realize that she had not gone backwards as is her habit, I look down to her beautiful feet and then at her face, she is feeling the heat! She has finally stopped going back, Wow! I try to tease her again by stepping very close to her! I smirk, what can you do for me? I can see the rising tension in her face, she holds on to the chair behind her, willing herself not to move as I inch closer to her! I stand so close to her that I can hear her heart go DHAK DHAK DHAK DHAK
and whisper YOUR TIME STARTS NOW!
She is flustered to see him so close to her, her heart goes Dhak, Dhak, Dhak, Dhak!
He is waiting to hear her answer to his question, all the while looking at her with a soft smirk on his face, a cute smile in his eyes and she stammers that she was ready to work in the office, carrying files to and fro, typing work and any other work! He tells her that he did not want any tamasha in the office, OH YEAH? ARNAV, FORGOT THAT BOTH OF YOU HAD ALREADY PLAYED A WATER FIGHT THERE?
He continues to tell her that she would not agree to go back to RM, OF COURSE, THAT WAS SWEET OF YOU, ARNAV, DID NOT FORCE HER TO DO YOUR BIDDING AND ORDER HER HOME!
She wonders where else would he make her work and ASR gives her that typical ASR look which said GUESS WHAT? THAT SINGLE RAISED EYEBROW, THAT SOFT HALF-SMILE PLAYING ON HIS LIPS MAKES KHUSHI NERVOUS AND IT DEFINITELY MADE THE FANDOM SWOON!
Back at GH, Buaji asks Garima how was it in the Ayurvedic Camp, Garima is busy sealing the pickle jar while talking to her sister-in-law! Is it going to be the wedding season? First Naniji and now Garima! Both the houses seem to be gearing up for it! Madhumatiji is happy to see the progress in Shashi Babua while Garima tells her that everyone in the Camp too were pleased to see the condition of Khushi's father! They see Arnav standing there at the door waiting to come in, at last on his way to becoming KHUSHI'S PATI!!
TO BE CONTINUED.........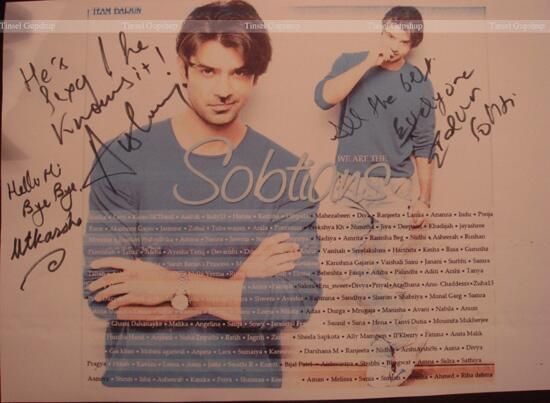 Jul 30
ASR WANTS HIS KHUSHI BACK, BY HOOK OR BY CROOK! PART 3 (By Samona) (Thanked: 16 times)
PART THREE:
Khushi is not thrilled to see Arnav at her doorstep but Buaji and Amma are happy to see him, he tells them that he would be coming there for a couple of days due to some work! Buaji tells him that there was some water leakage from the roof due to rains and warns him that it might inconvenience him but Arnav is least bothered by it! Amma jokes that she knew the work he had in their house, glancing at Khushi meaningfully;
Arnav does not mind the banter at all! This shows how the relationship between the son-in-law and his in-laws has changed, they are not in awe of his wealth or position, monetary or social, and he is now a son to them! He does not get angry with them at all, taking it in his stride, in RM, he would have frowned and walked out! Arnav in GH is different than Arnav in RM, a fact noted by all, he is the son of the Gupta Family, but he is the caretaker and provider of the Raizada Family!
Arnav tells Khushi to get his tea in his room, he means to use the bedroom as his office and reminds her of his sugarless tea, it is a pointer to time when she had offered him tea, sugarless tea, when he had come there in an angry mood to tell her to return to RM, and she had been adamant that he should divulge the reason for their hasty marriage! Oh, he loves teasing her so much! ASR has changed so much from a rude guy to one who is forever trying to get his wife riled by him in the hope of seeing her angry beautiful face!
Anjali comes back from the doctor's clinic happily and looks at the sonography video of her baby, she appears cheerful! HP gets her some juice, Anjali is now ready to eat food too, she asks for Chhotte to which HP replies that he was not at home. Think of Chhote and Chotte calls! Talk of the Devil! He wants to know about the doctor's visit, How did he know if Naniji and Mamiji did not know, why did he allow her to go alone and why did he not inform Naniji or Mamiji about it? Getting very careless, Chotte, this negligence is going to cost you a great deal when Snakey slithers back into RM, clinging to the shoulders of Di!!!!!!!
Anjali informs him about the baby video, wants to share it with him and tells him that she wants to make badam kheer for him, but he pre-empts her talk by saying that he was in Buaji's home and whether he could stay the night there and return the next morning. There is a very slight change in her face, a very slight tightening of her facial muscles before she smiles her assent. She thinks that Buaji being sick would need him for help, another MU on its way between sister and brother! If Di comes to know that Khushiji had lied about Buaji's Blood Pressure, then Anjali is bound to think that it was again a plan to get Arnav all to herself! She then looks at the baby video and is sad again, either thinking about the Devta, Shyamji who was thrown out or about her baby who is now fatherless!
The overnight change in Anjali makes one wonder if it is the calm before the storm? Is she on the verge of depression or mental breakdown as she has been noticed talking to herself by Mamiji or is she planning something under the expert evil guidance of her Shyamji, to bring him back to RM? The bouts of cheerfulness coupled with periods of immense grief point to a graver situation, in which she may require medical attention! And was there a hint of a baby bump, as felt by some of my friends? Anjali is THE ENIGMA of this tale!
Khushi is offended by Arnav's reminder of wanting sugarless tea and goes after him; he is smart and keeps moving from one place to another in the room with Khushi following him with a cup of tea in her hand. Finally he settles down with his bag and she plonks the tea on the table angrily!
He sets the ground rules for the 24 hour period! He tells her that he wanted service with a smile and she could not get angry with him! He also tells her that since he was her boss, he wanted her to call him…………….and she interrupts with LAAD GOVERNOR? She smiles and asks him if LAAD GOVERNOR was okay but he tells her that ARNAV was fine! Point to be noted is that he wants her to call him ARNAV, not ArnavJI!! HOW SWEET!! HE IS DYING TO HEAR THAT "ARNAV" FROM HER!

She mumbles that there were many names that she would actually like to call him! He tells her that he wanted to watch TV and she tells him angrily that he could go and watch it outside! He turns to look at her and she realizes that she had broken rule number one, no smile! She begins again with a sweet smile saying that he could go outside to the hall and watch TV! He tells her that he wanted to watch in the bedroom to which she asks him if he wanted the TV to be shifted inside. He does not want to inconvenience Buaji and Auntyji! He tells her to become the TV, which surprises her! He tells her that she did not want to become BIWI, so was there a problem to become the TV? He tells her that he wanted to be entertained, he would choose the channel and she could be creative!
He starts with business channel and wants to know the stock market news, with a smile! She begins with the news of the drastic drop in the share values of A R Designs due to the foolishness of its owner, Mr. Arnav Singh Raizada who was not paying attention to his business but busy harassing others! He is enchanted by the way his wife is play-acting, he stares at her adoringly with his mouth open, he is completely entranced by her!

He switches channels and demands music now; she begins her Aaj Mausam nahi hai Suhana! Tanashahi ka hai bahana! referring to his dictatorship and goes WHAT THE! WHAT THE! WHAT THE! with a smile! It amuses him further and he then picks up his cup of tea and demands the NEWS! She is irritated with him, and is quiet for a moment, when he looks at her and asks her SUNA NAHI TV, DIDN'T YOU HEAR, TV? she smiles wickedly and announces the death of a diabetic husband who was given sugared tea by his tortured wife!
Arnav splutters out his tea and then demands DANCE! She is angry and tells him that there was no dance channel on TV, but he wants to see her dance! She is very upset and feels it is humiliating, he cancels the deal and is about to go when she asks him if he would like to see Salman Khan steps!
Actually he has always seen her dance uninhibitedly but he has been hiding to watch it, she had been unaware of his presence at all those times! He loved her dance, but wanted to see her dance for him once, he loved everything about her! She begins her dance but suddenly twists her ankle and is in pain! There goes the tough guy out of the window, he jumps up promptly and rushes to her to help her, she refuses his help and tries to dance in pain, he forces her onto the bed and gently lifts her legs to rest on the bed!
ARNAV'S THOUGHTS:
I know that she is behind me holding the cup of tea in her hand, I purposely go about my business, fixing the phone charger and then going to the bed to pick up my bag, while she is getting angrier by the minute! She plonks the tea on the table and is about to leave when I tell her that I had a couple of rules for the day! I wanted service with a smile, her beautiful smile and she could not get angry with me! Oh, how difficult that was going to be for her! And now since I am her boss, I wanted her to call me as ARNAV, I THOUGHT I COULD ORDER HER TO CALL ME THAT, but she wanted to call me LAAD GOVERNOR! I do like that one now, in fact I had used it to send her the message when I was in the kidnapper's clutches but now I wanted to hear ARNAV, SIMPLY ARNAV, WITHOUT THE "JI" TAG! It will take me some time to make her call me by my name! I can hear her mumble that she wanted to call me many names but I let it go!
I tell her that I want to watch TV in the bedroom, she is forced to smile at me and offers to bring the TV inside, when I tell her I want her to be my TV since she did not want to be my BIWI! She is stunned by my proposal and I remind her about the smile! I get to choose the channel and she has to entertain me! Oh, the fun of it all! She is brilliant, simply brilliant!

I begin with stock markets and she is wishing for my downfall with a smile! Her words of the slide in the market value of A R Designs bring a smile on my face, she looks so beautiful when plotting against me! When I ask her for music, she begins with her AAJ MAUSAM NAHI HAI SUHANA, TANASHAHI KA HAI BAHANA, and she smiles WHAT THE, WHAT THE, WHAT THE! at me!
I remember yesterday she was so silent all the way to GH, I had tried to make her smile by singing her the song but there were tears in her eyes! Now she is busy calling me a TANASHAHI, A DICTATOR with enjoyment on her face! How I love to make her smile, she smiles when she is getting back at me!

I change channels once again and ask her for the news! She is quiet for a moment and I tell her SUNA NAHI TV? I was about to drink my tea when she begins with a smile, giving the sad news about the death of a diabetic husband who was given sugared tea by his tortured wife, who had been harassed by him! I splutter and cough, I look at her and she gives me a brilliant smile happily frightening me out of my wits! I get back at her by demanding dance, when she gets mad at me claiming that there is no dance channel on TV, I rile her again by saying my TV has it! She is irritated and does not want to dance, I want to see her dance, I have always hidden to see her dance, she is such a beautiful dancer, so lively, so fascinating to me that I know I can spend my life just watching her moves!

She feels humiliating about it, it has nothing to do with humiliation, simply my desire to appreciate her! I tell her the deal is off, but she stops me by asking if I wanted to see Salman Khan's moves! I don't want to see his moves, I feel terribly jealous whenever she talks about Salman Khan, it makes me upset that she likes him more than me! She begins with her dance steps when her ankle twists and she moans in pain! I find that unbearable and rush to stop her, but she is now truly mad at me and wants to continue dancing! Stubborn girl! Does not realize that I don't want her to be in pain, I push her onto the bed and raise her legs on to the bed to ease her pain! I ask her about Buaji's balm but she is still angry with me! I tell her to relax while searching for it in the room.
TO BE CONTINUED..........
TO MY READERS WHO TAKE THE TIME TO READ THIS VIEW!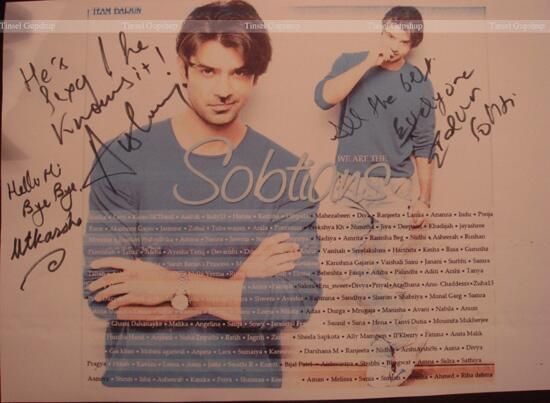 Jul 30
ASR WANTS HIS KHUSHI BACK, BY HOOK OR BY CROOK! FINAL PART! (By Samona) (Thanked: 14 times)
FINAL PART!
I apply the balm on her foot, she winces in pain, I feel terrible for having been the cause of her pain, Khushi, I AM SORRY I HURT YOU! It is now easier to say SORRY to her, she has made me realize how much that word is needed to convey regret! She looks at me as I continue to apply the balm and soothe her pain. I want to soothe it away as much as I can, her payal attracts my attention! I touch it gently and look at her; I can see that she remembered that moment when I had put on her ankle!
KYON KWABON PE TERE SAAYE HAIN
DIL KYON HAI TANHA MERA!
KYON KHAMOSHI HAI ZUBAAN MERI
ASHQON SE KAHA PAHU NA!
KYON DARD HAI ITNA MERE ISHQ MEIN?
RABBA VE, RABBA VE, RABBA VE, RABBA VE!
Arnav and Khushi look at each other for a long moment, the time stretches to eternity in an unblinking moment! They are lost in their own world! Arnav asks Khushi if she wore those payals always to which she replies that they were her mother's and so she wore them always, they were her only reminder of her mother! He tells her that she had told him once, and then he tells her that THEY WERE BEAUTIFUL! He wants her to know that he remembered everything that she has told him!
He continues to soothe her pain while looking at her!
She is touched by his words, the words of her prince, who wanted her to know that he loved her so much! She does know it but thinks about his sister and his relationship with her, it is now a matter of time for the contract period to be over! She removes her feet from his grasp while he stops her from getting off the bed by saying that he would do her work. She tells him that she had to get the dry clothes from the verandah. He protests saying that he would do that work but she should not get up. She gets off the bed and limps when he simply lifts her up and swings her into his arms! He does love to carry her in his arms, gives him the feeling that she is truly his wife!
He carries her out to the hall, with her protests, but then he slips on the water fallen on the ground, remember Buaji's words that there was water leakage from the roof due to rains? He slips backwards with Khushi in his arms, he does not let her go, cushions her from the fall and there they lie on the ground, with Khushi's eyes tightly shut! She opens her eyes slowly and looks at him, he has a satisfied look on his face, she is perfect in his arms, as ROMANTIC RABBA VE PLAYS IN THE BACKGROUND while they look deeply into each other's eyes!
ARNAV'S THOUGHTS:
She is very stubborn, wants to limp and get those clothes, I know that it was futile to protest, I simply swing her into my arms, she feels wonderful so close to my heart, just the place where she belongs! I carry her to the hall, she is protesting all the way, while I am happy to carry her all my life!

Suddenly I slip, and fall holding her tight in my arms, I dare not leave her, she might get hurt! I fall on my back, it hurts me but I continue to hold her in my arms, just like that day when I toppled off the chair and fell on that Rangoli with Khushi in my arms! She fits so perfectly in my embrace, she looks at me with passion in her eyes, and I feel the answering passion in me! As we lie there on the floor, I remember our favorite song, which fills our hearts with love, RABBA VE, RABBA VE, RABBA VE, RABBA VE!
PRE-CAP:
SWOONED! A SHIRTLESS ARNAV ON BED, GETTING A SOOTHING BACK MASSAGE FROM HIS LOVE! IS HE FAKING IT? LOOKS LIKE, BECAUSE HE ASKS HER WHETHER SHE WAS HAPPY THAT HE FELL DOWN! SUDDENLY HE GETS UP AND SPINS HER ONTO THE BED, TOWERING OVER HER AND TELLS THAT HER EYES SPEAK THE TRUTH WHEN SHE IS SILENT! FANDOM HAS DIED AND GONE TO HEAVEN! I AM WAITING TO GET MY BREATH BACK!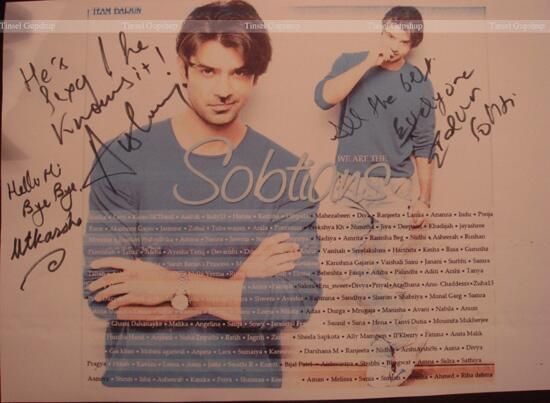 Jul 31
Thanks to all! (By Samona) (Thanked: 10 times)
Thanks to all!
Thank you to all my readers especially to the ones who have posted comments like Angelina, gk, Ap, Cherryblossom, munni, bogdan&lili, Sp, Meri, Jusliketat, Ramya, Ti, ss, Ana, dd, Sreddy, Pepper, Tshaheen, FAIRY, Zara, Diehard_Rom, selviprabhakartnj, Gul, Greva, Tamizhpenn, Dhara, Dhalia, Ankkg, Kabi, Arushi, Sharmi, Sandyy, and Ocean ( STOOL? OH, COURSE IT WAS A STOOL, BUT ARNAV FORGOT THE PLACE FROM WHERE HE FELL, HE ONLY REMEMBERED WHO FELL ON HIM!!!!!!!!
AND THAT IS WHAT HE TOLD ME SO I GOT CONFUSED TOO!)
AND ALL SILENT READERS TOO!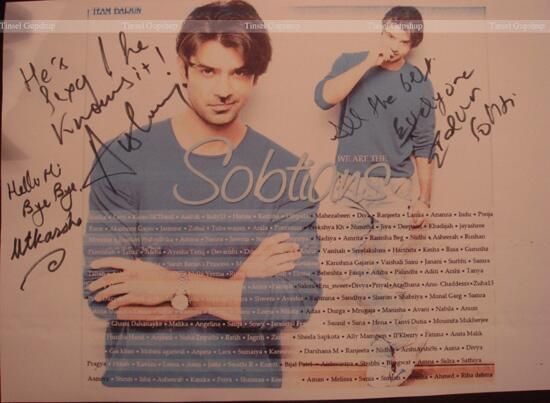 Disclaimer: The views expressed above are member's views and myeDuniya does not comply with it. The views expressed may not be factually correct. Incase of any issue please contact us/report it to us.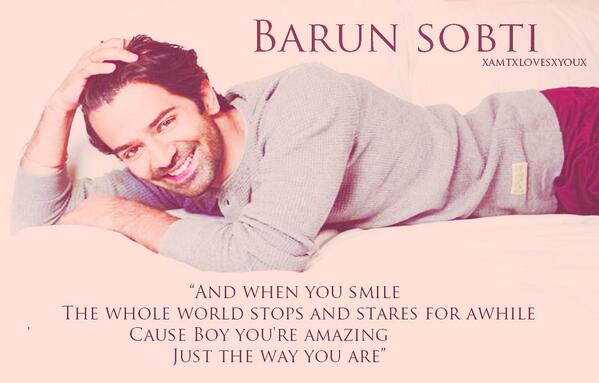 Missing Arnav Singh Raizada!!!!!!!!!!!