NEHLE PE DEHLA!!!!!!!! TIT FOR TAT!!!!!!!!!
Aug 1
NEHLE PE DEHLA!!!!!!!! TIT FOR TAT!!!!!!!!! (By Samona) (Thanked: 9 times)
A smoking hot Pre-cap kept everyone drooling and watching the clock all through the week-end as the minutes and hours ticked slowly by! Never has a week-end been hated as much as this one in the history of man-kind! Arnav and Khushi were left on the floor as we left them on Friday night with the glimpse of a pre-cap, which gave Global Warming a new meaning all over IPK land!
So Arnav carried Khushi in his strong arms with Khushi protesting about it and then slipped on something fallen in the ground! Both toppled down to the floor with Khushi safe and secure in Arnav's arms! He did not let her go, in spite of the terrible fall! Oh, the long unblinking eye-lock accompanied by the romantic Rabba Ve increased the heart beats of many, as they looked at each other, a lock of Khushi's hair fallen on Arnav's lips!
Buaji and Amma reach there and the Gupta ladies including Khushi help Arnav to get up from the floor, with Arnav holding his waist in a bid to show that he was hurt by the fall! Buaji offers to massage him with warm mustard oil but one look at Arnav's face convinces the wise Amma that he needed the magical fingers of Khushi and not Buaji! Khushi had been thrilled to offer the service of Buaji's magical fingers just a moment earlier but when her magical fingers were praised by Buaji, she did not want to offer the massage option to Arnav anymore! Arnav, who did not want any massage earlier, now was very willing if Khushi was to be his personal masseuse! Oh , the look of suppressed excitement on his face, trying to mask it in front of Buaji and Amma, but looks like Amma has now started deciphering Arnav's feelings very well!
ARNAV'S THOUGHTS:
Fantastic!!! What a benefit to falling down and hurting my back! I was indeed worried when Buaji offered to massage my back and Khushi happily told me that her Buaji had magic in her fingers! Of course I did not Buaji to massage my back and i made a face looking towards Khushi, but luckily for me, Aunty must have realized that I was not comfortable with the idea! She told Buaji that Khushi could give me a massage and I waited with bated breath to hear Buaji's opinion on it! When she said that Khushi also had magical fingers, I could have kissed Buaji and Aunty's fingers out of happiness! The look on Khushi's face made it all the more special! She definitely looked angry! Khushi was told to help me to the room and I took the opportunity to lean on to her by keeping my hand on her shoulder and limping back, I know she too must have been hurting in her foot, but how could I let go of a chance to hold her so close?
Arnav smells the oil brought by Khushi and a What The!! escapes his mouth as Khushi informs him that mustard oil was good for back pain! She turns to see him unbuttoning his shirt and she lets out a loud gasp! Why dear Khushi? You have seen him in this shirtless state many times by now; still you do get affected by him, right? He tells her that the problem was not in his shirt, but in his back! And wow, Arnav, you have begun joking regularly now! The khadoos ASR as Khushi had once termed you, has now transformed into a mischievous and naughty boy, almost unrecognizable as ASR anymore!
Her heart goes DHAK! DHAK! DHAK! DHAK!
when he asks her to help him to remove the shirt, the close encounter makes her blush and she moves away with the shirt in her hand! He has a flirty smile on his face in spite of the pain when he asks her about the missing smile! She is surprised to hear him think of the deal in this state. He tells her that it was his 24 hours and he could do as he wished. When he asks her if he should lie down on the bed, she sweetly replies that it was his 24 hours and he should do as he wished!
ARNAV'S THOUGHTS:
Wow, I should do as I wished, is it? Then I want to pull her near me and so I did! I am mesmerized by her nearness and I go closer to her, but wonder of wonders, she leans into me! Looking at my lips, she anticipates a closeness that I have been dreaming of; there is a tension in the air, the rabba ve echoes in our thoughts! I slant my face towards her and as she waits for my next move, I flick my finger across her nose and she suddenly realizes that she had been too close to me! awww, I love to tease her so!
Arnav's smile is to die for in this scene!! A fantastic intimate bedroom scene follows next! She helps him to lie down and starts applying the warm oil on his back with hesitant fingers! He lies down and tells her that Buaji was right; her hands were…….shivering! Obviously, Arnav, anyone's hands would shiver if they had to massage your back! He tells her that she must have been happy to see him fall and definitely must have thanked Devi Maiyya by saying that it was good that Arnavji fell and got his just desserts, he has got what he deserved! He says this in typical KKGSR style, but Khushi is a little upset to hear this! He continues to inform her that Di had once told him that a person falls if someone thinks bad about him, he wants to know if she had thought something bad about him! She is stunned to hear this and appears upset. He senses her hurt and does something she does not even dream of, neither does Fandom anticipate it!
He flips her over onto the bed and towers over her, shirtless and a macho specimen to drool over! He tells her that her eyes spoke the truth when she was silent! He looks into her eyes and tells her that he wanted to read what they spoke!
A long moment of unspoken passion and awareness of each other follows as Khushi and Arnav lock eyes with each other in intense passion! For the first time, Khushi wants to know what the answer in her eyes was as she continues to look at him with quivering lips and bated breath to hear his words! He tells her that her eyes said that it was good that they fell, when she wants to know the meaning, he shakes his head and does not reveal what was actually in his mind, he flicks his finger again across her nose and tells her that it had turned red once again! They forget everything and are lost in their own world, a world filled with passion, possessiveness and love as reflected in their eyes!
Buaji calls out to know whether Arnav was feeling better and Khushi gets off the bed and adjusts her clothes while Arnav starts wearing his shirt! He wishes that they had more time with each other and looks after Khushi with longing! Like the Raizadians, the Guptians are better mannered, they never barge into a couple's privacy, they are given ample time to be with each other! Three Cheers for Gupta Family!
Arnav calls out to Buaji and tells her that indeed Khushi had magic in her fingers! Oh yeah, Arnav, she had barely managed to massage your back before she landed on her back! Tell the truth please,
you were not hurt, were you? She is surprised to hear Arnav praising her; he has an impish smile on his face! Khushi is flustered by his attentions!
ARNAV'S THOUGHTS:
When I looked into her eyes and she wanted to know what they told me, I was very tempted to tell her that they whispered that she too loved me, and wanted me to kiss her! But I could not say anything, because I wanted to hear those words from her very own lips, the ones which were quivering at my glance! I tell her that her eyes said that they were happy that we fell together and she was in my arms, but I shake my head and flick my finger across her adorable nose, the one which fascinates me so much! I believe everything about her fascinates me; I am totally crazy for her now! But how do I reveal this to her, she will panic and run away from me! I need to take one step at a time!
After Amma and Buaji go to the temple, a couple of guys come bearing gifts inside three cartons. Arnav tells Khushi that since she had said that she did not want the money free, but would like to earn for it, he was giving her some work! This was not done to humiliate her but to just tease her a bit! He asks her to pack the gifts with forty minutes and she successfully does her task even before time! Khushi is thrilled by it, but realizes that one tea cup was left outside! She has to undo and redo the packing after putting the cup back in the right box! She is frustrated by him, it is a kind of prank which she specialized in, rememeber, Arnavji ko sathane ke 100 tareeke?
She does not know that he had flicked that cup from one of the boxes a little later after using a bit of tape which was sticking to her chin to stick on her lips! He cannot resist her pink lips, she pulls out the tape and hurts her lip, instantly he soothes away her pain with his finger massaging her lips with a gently touch! Oh, he had as much fun as she had during her days when she used to harass him!
Arnav had decided to stay in GH that night, but realizes that his sister would not eat the sugar free badam kheer made by her if he was not there. He is trying to maintain a balance and not hurt both his sister and wife by trying to be at both places! He returns to RM at night and shares the kheer with his sister, who tells him about the baby video. She appears cheerful but wants his assurance that he would always be with her, he promises to be with her HAMESHA!
TO BE CONTINUED........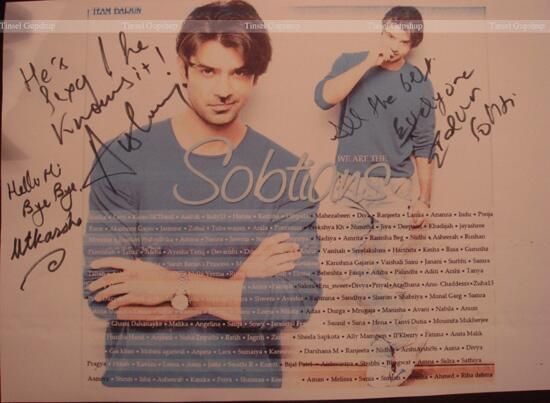 Aug 1
NEHLE PE DEHLA!!!!!!!! TIT FOR TAT!!!!!!!!! PART TWO (By Samona) (Thanked: 6 times)
NEHLE PE DEHLA!!!!!!!! TIT FOR TAT!!!!!!!!! PART TWO
Khushi is happy that Arnav was back in RM, she gleefully gets ready to pop a jalebi into her mouth when the phone rings and Arnav warns her against eating a sweet in celebration! How well they know each other! He tells her that he had not forgotten the deal simply because he was back home, Khushi mutters to herself that Shaitaan (devil) never forgots deals! SANAYA, YOU ROCK WHEN YOU GET ANGRY WITH HIM, AS WELL THE LOOK OF UTTER GLEE ON YOUR FACE AND REFLECTED IN YOUR EYES IS SO WONDERFUL TO SEE, I AM NOT SURPRISED THAT ARNAV IS TRYING HIS HARDEST TO RILE YOU!
He tells her to stay awake all night, he might need her for anything, it could be just to make her pretend that she was a radio now instead of a TV, they are indeed Tom and Jerry, forever at each other's heels! She puts back her jalebi, uneaten! Arnav, look what you have done now!!
He has a sweet smile on his face as he realizes that she was hopping mad at him, her angry words still echoing in his ears that she had heard his words loud and clear! She is really busy plotting against him now, in earnest to take revenge for all the day's work that she had done for him!
Now was the time for the NEHLE PE DEHLA! TIME FOR TIT FOR TAT ACTIVITIES!! She is bent on thinking how she could turn the tables on him! She thinks that Arnav has the power and money but she, Khushi Kumari Gupta Singh Raizada had the brains to carry out her hidden agenda!
KHUSHI'S THOUGHTS:
Oh really, you want me to stay awake the whole night waiting for your call to do your bidding? So that you may sleep in peace! No, not at all! You have harassed me the whole day, making me work so hard and now do you think that I am going to wait upon you? You have the money and power but I have the brains! What do I do now, to harass him? Yes, got it! I just have to keep calling you at regular intervals to ask you if you needed something! Simple, isn't it? Oh, how I love to harass him too! I guess our lives would be so mundane if both of us stopped doing all these things, however childish they may appear to be!
The look of utter glee on her face is unmatched as she rings him up for the first time! And the look of utter satisfaction and happiness on his face too is unmatched as he gets her call for the first time! He asks her if she missed him in a very husky voice, which affects her immediately. She denies it instantly and asks him if he was alright! He is very happy to hear that wifely query as to whether he was okay, he tells her he was definitely fine, thank you! She asks her next question, whether he needed something to which he replies that he did not need anything at that moment, but could anytime, so she could not sleep. Oh, he is in for a hard time now! Planning to sleep with dreams of Khushi in his eyes, he is jolted awake many times during the night first by the ring of the mobile and then the landline after he disconnects his mobile! BARUN, YOU ROCK! THE SOUND OF SLEEP IN YOUR VOICE WAS SO Hmmmm! SO DELICIOUS IT SENT SHIVERS DOWN OUR SPINES! THE WAY YOU ANSWERED THE PHONE AND ASKED KHUSHI WHAT WAS HER PROBLEM WAS SO BEAUTIFULLY DONE, IT CONVINCED ME THAT YOU WERE REALLY ASLEEP WHEN KHUSHI RANG!
You want to sleep, but how could Khushi forget her DUTY? But Arnav, you forgot the MANTRA- YOU FORGOT TO TELL HER TO SLEEP!
Khushi's constant refrain of AAP KO KUCH CHAHIYE? makes Arnav go crazy as he gets calls on the landline. He disconnects that line and thinks happily that Khushi cannot disturb him now and then the doorbell rings to jolt him awake! He gets up bleary-eyed and thinks that it could not be Khushi , it was too late for her to come there, but he forgot his wife's capacity for pranks! She has sent her messenger! He sees his manager there holding out his phone to Arnav telling him that his wife wanted to talk to him!
He tells her to go to sleep and not to irritate her further, she wants him to switch on his mobile so that she does not have to send his office staff one by one to enquire about his well-being! It was so sweet to see him listening to her outburst and yet not lose his cool, YOU HAVE INDEED COME A LONG WAY, ARNAVJI, YOU HAVE LEARNT TO TAKE MANY THINGS IN YOUR STRIDE, INCLUDING THE SANKINESS OF YOUR WIFE! YOU ARE A MATCH FOR EACH OTHER, A MATCH MADE IN PAAGAL HEAVEN!
Khushi eats samosas and drinks tea in a bid to stay awake through the night and does not think twice before dispatching more of Arnav's office staff to his home in order to do her DUTY! She is about to fall asleep when she decides to ring up someone again, but the phone is snatched away from her hand! Arnav is back in GH in his nightsuit, trying to stop his paagal but cute wife from harassing his staff further and signals her to keep quiet as she was about to shriek with fright!
Khushi, how could you harass the office staff and bring them into your husband-wife antics when Arnav had specifically decided that he did not want a tamasha in the office earlier before the signing of the 24 hour deal? Not done, at all!
PRE-CAP:
Shuklaji, the landlord, wants Rs. 24000 to pay the new developer when Khushi happily gives him the hard earned money the next day! He tells her that the new developer wanted to charge the maintenance charges in advance! What will Khushi do now?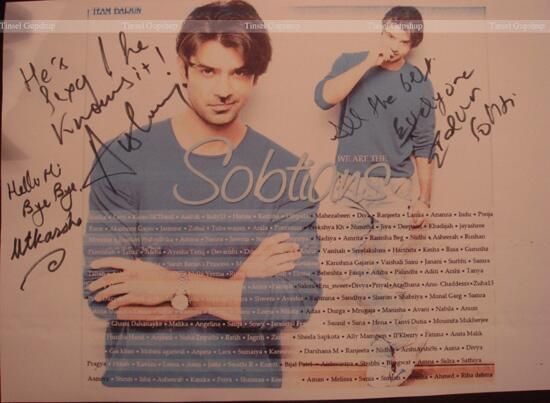 Aug 1
Readers, Thank You! (By Samona) (Thanked: 6 times)
SORRY FOR THE LATE VIEW, AND A ROUND OF THANKS FOR THE READERS!
THANKS FOR THOSE WHO COMMENTED:-
dd- thank you for the blushing compliments!
bogdan&lili- thank you for visiting my view to read the latest addition!
cherryblossom- thank you and glad you loved the view!
Jb- thank you and I am glad that you do read my views!
Jal- thank you and me drooling too!
Sandyy- thank you and yes, mujhe bhi maar dala!
Cdndost- thank you and love that you love my analysis!
Pepper- thank you and yes, just like you want it, khushi and Arnav ka thoughts in one view!
Gianni- thank you and welcome to my view, glad that you liked it so much! I hereby invite you to read some of my earlier views and would love to hear your comments on the same! You can check for them in my diary!
dhalia- thank you and yes, you are right, ASR has begun talking more like Khushi!
T-shaheen- thank you and happy that you love the first person accounts!
Zara- thank you for checking out my view, glad you loved it!
Diehard_Rom- thank you and yes, will say a HI to Arnav from you when i meet him later in the night!
and yes, he definitely contributed to the global warming!!!
all silent readers, thank you!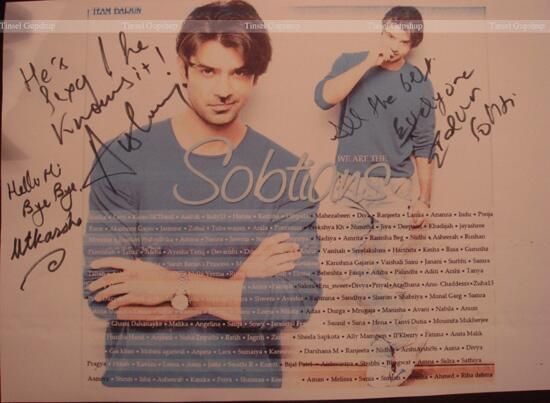 Disclaimer: The views expressed above are member's views and myeDuniya does not comply with it. The views expressed may not be factually correct. Incase of any issue please contact us/report it to us.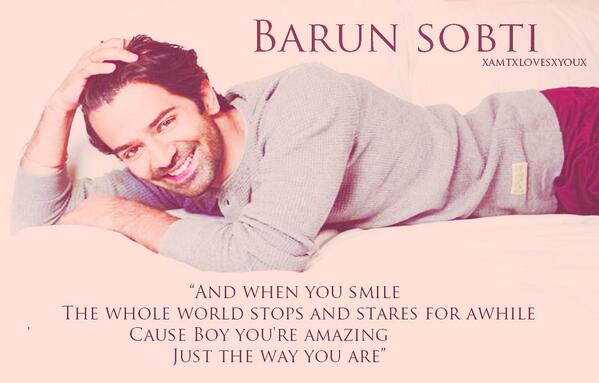 Missing Arnav Singh Raizada!!!!!!!!!!!