HAVE I FAILED IN LIFE, DI?
Sep 5
HAVE I FAILED IN LIFE, DI? (By Samona) (Thanked: 8 times)
The episode shown was one of the best ever, heart wrenchingly poignant and made the viewers shed those tears for Anjali's loss and more so for the angst and grief which overflowed from Arnav's heart! Brilliant performances from Barun, the King of Expressions, Daljeet and Sanaya made this episode a scene to be watched again and again!
The moment Anjali recovers consciousness, the entire family rushes to her bedside to console her, their immense grief and pain coursing through their eyes! Everyone was stunned beyond belief, Mamiji and Naniji had earlier asked the doctor if there was a mistake! The only person who was unable to rush to her was her own Chhotte, her brother, her son who could not bear to see his mother in the throes of grief!

I dragged my feet towards Di's room, all the family had already reached inside. The distance from the operating theatre where I was left standing alone to the private room where Di was kept was hardly ten steps away, but to me, at that time, it appeared like a long road. The road, at the end of which was IMMEASUREABLE GRIEF! I could not bring myself to face her, I knew I could never be able to see her in such pain! I walked slowly, my steps getting slower and smaller, my feet growing heavier and heavier, as I neared her door, and looked at the scene inside! The door had not been completely closed and I could hear Nani, and Mamiji call out to Di as Anjali bitiya! They were all there, surrounding her bed, Nani, Dadi, Mami, Khushi, Payal, Akash, NK and Buaji but I could not bring myself to open that door! I saw Di open her eyes and then try to get up to sit, Nani and Mami helped her from both sides! Nani could not contol herself and tears continued to flow from her eyes, Di assured them that she was fine, there was no need to worry about her. The sad and teary faces surrounding her made her ask why all had such gloomy faces! Di told Khushi to tell the others not to worry, I know that Di had the utmost trust in Khushi now!
Anjali does not understand why her family had downcast faces and a strange sadness in their eyes, they were not able to look at her in the eye! She tells Khushi to assure the others that she was fine, but the overflowing tears makes her ask them what was the matter. Mami and Nani look at each other and Mami attempts to tell Anjali saying that the child………..and she is unable to continue further. Anjali wants to know what about the child and Mami attempts again but only manages to tell Anjali that the doctor said that the child was ………… before she breaks down in tears! Anjali looks at Khushi as a solitary tear makes its way down Khushi's cheek,

then turns to look at Nani, Dadi and the others who bow down in grief!
I watch as Mami tries to tell Di that her child was…………, but she is unable to complete her sentence, my Mamiji who has never been fazed by any situation and who has always been ready to face the world with a strong and brave persona, today broke down. Di looked at Khushi, I saw a tear break free from her eye and course down,

my brave Khushi who never broke down in tears but stood strong in the face of trouble was on the verge of breaking down! Di looked at Nani and Dadi, Nani was not able to face her granddaughter whom she had raised so much with love and broke into tears!
Anjali refuses to listen to anything saying that her child was fine, the doctors did not know anything and nothing was wrong with her Rajkumari. She looks at everyone of them trying to assure them that she was fine, her child was fine at that there was nothing to worrry! She tells them that there were many other hospitals in the city, they could go elsewhere and everything would be fine! Anjali holds Nani and tells her not to cry because her Rajkumari was perfectly fine, she then tells Nani that her child would call her Ma! She talks happily about her child, still lost in her world where small dresses, tiny socks and the pink sweater make her dream of her coming doll, her Gudiya! The grieving faces make her impatient with them, she wants them to understand that nothing was wrong with her baby!
Di does not believe that something was wrong with her baby, she tries to convince everyone that the doctors did not know anything and we could go to another hospital too, everything would be fine! I truly wish I could do that! Go to another hospital and get back her happiness, her Nanni Khushi! She tries to make the others smile by talking about the tiny socks and clothes she had to make, the pink sweater which would look pretty on her daughter and gets impatient with everyone when they continue to cry!

Khushi sits on the bed, and cups Anjali's face with her hand, telling her to try to understand that her Rajkumari would not come anymore! Anjali gets angry with Khushi and tells her to stop talking rubbish, she is in denial and does not allow such thoughts to even penetrate her dream world! Khushi looks at Anjali with tears, when Anjali sees her Chotte, standing outside with his face turned away from them. She tells Khushi to go to Arnav, and to tell him that she was perfectly fine and that her child too was fine, Anjali has accepted Khushi as an integral part of her Chhotte, her jealousy and anger against Khushi has faded away with time! Anjali wants Khushi to stand beside Chotte and give him the strength, she knows that her brother was hurting with her pain!
Khushi tries to tell Di that the doctor has said that her baby was no more, but Di gets angry at Khushi and shouts at her, she does not want to hear such rubbish! She does not want to listen to anything, and I am unable to see her in that state! She is in shock, or in denial, she does not want to believe the others although they are telling her in words, but I know that one look at my face would tell her the truth. I turn away my face, wanting to delay the inevitable, trying to keep her in a coccoon but I know that I am doomed to fail! I hear Di telling Khushi to go to Chhotte, that means she has seen me standing outside alone, she is worried about me too! She tells Khushi to tell me that she and her baby was fine. She forces Khushi to get off the bed and leave the room, she wants Khushi to be with me. I turn my face towards my Di, my eyes fill with tears,

the sorrow in my heart breaking my heart, as I look at Di, my mother, with my silent tears! She understands my tears then, realizes that instant that it was the truth, the truth which was unbearable to her ears a while ago, now an unbearable truth in her brother's eyes! She believes me with a gasp, we need no words, she knows it is the truth because she has read it in my eyes!

Her eyes fill with tears, as she raises her hand to touch her stomach, the realization of her empty womb brings a gasp of unimaginable pain, she weeps for her loss as she cries out that it was not possible, it could not be so!
Khushi holds Anjali to console her, Anjali too leans on Khushi in her time of grief, as the family tries to console her, a mother who has lost her unborn child cannot be consoled by anyone human, even Gods would not be able to do so! It is only TIME, who helps then, TIME which brings an acceptance to that grief, TIME which mitigates that grief from a gripping and sharp stab to a dull sorrow! As Arnav watches Khushi and Nani hold Anjali in their embrace to try to take away a part of her immense pain, Anjali cries from the depths of her heart to mourn the loss of her life, that life she had been looking to, with dreams of a rosy future, a future now bereft of happiness!
I try to go inside and grasp the handle of the door when I remember Di's words as she had tried to kill her baby in her womb, she had cried that no one would love her baby, the baby would remind Di of its father,and the child would lead a lonely life too! I remove my hand, I lack the courage to face her, I, Arnav Singh Raizada, lack the courage to face my grieving sister, I do not have the strength to go inside and face the mother who I had promised to protect from sorrows all my life!

TO BE CONTINUED.......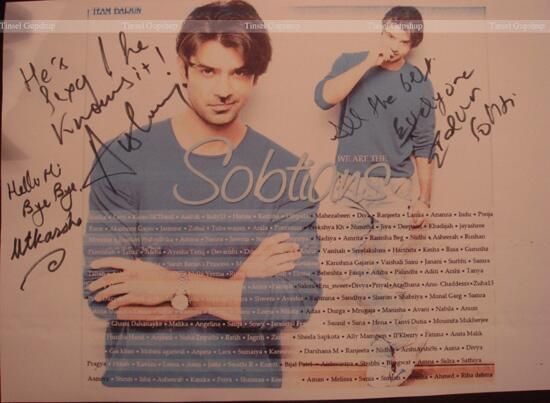 Sep 5
HAVE I FAILED IN LIFE, DI? FINAL PART! (By Samona) (Thanked: 7 times)
Khushi comes out to Arnav and tells him that he had to go and face Di, he had to be there as her rock, she needed him the most now! Arnav is unable to see her in this state, but Khushi keeps insisting that Di needed him more than she needed any one now! He tries to walk away saying he did not have the courage to face Di, the doctor comes there to condole the loss and to give some more details about Anjali's health. In the meanwhile the family is asked to leave the room, by the nurse who tells them that the patient needed to rest. Mamiji's love for her daughter is evident as she refuses to leave but when Nani makes her understand the need to let Anjali rest, the family comes out. They hear the doctor saying that Anjali was still in shock and needed to come to terms with her loss.

I tell the family that I would stay there, Dadi too tells me that she wanted to stay with Di. I ask Akash to take the family home, he in turns asks NK to take Buaji and Khushi home. Khushi refuses to leave; she wants to stay with me. I knew that she would never leave me at this time, she was truly my wife, and we do not need those rasams to prove that we were there for each other. I watch Khushi and Dadi try to make Di comfortable as Khushi gives her the medicines and then helps my silent Di to lie down and sleep.
Arnav paces up and down in the hall with Lord Ganesha looking on, as he finds his grief uncontrollable in its intensity. His eyes tear up constantly as he recalls his Di, telling him that he was going to be a Mama (uncle), and as he recalls the scene that morning with his sister dressed as a bride, receiving the presents and whispered good wishes from family and friends. He finds it it unbearable as he recollects the scene when his Di refused to believe that something was wrong, denying that her child was no more, then he remembers the moment when his Di held her womb and mourned from the bottom of her heart for her lost one! He slumps on the sofa in despair, Khushi comes there at this time and sees him, a broken brother who could not bear his sister's pain!

We see the diyas kept in front of Lord Ganesha, the Vighnaharta, the remover of obstacles, which are shown as shedding light on Arnav's face when Khushi comes there to console him, it appears that the past life of Arnav which was in shadow all this time will now be coming out to the light! Khushi sits near him, silently but it gives him the strength to open up and offer her a glimpse of his pain, of his promise to Di which he feels he has not been able to uphold!
I had promised Di that I would always protect her, but I have not been able to do so! As you can see, I have not been to able to do anything, I am a failure! I tried Khushi, I tried all my life, but failed every time! Shyam kept betraying my sister but I could not do anything! I tried but I failed her! No, Khushi, it is the truth! I could not do anything now neither could I do anything then, that terrible night fourteen years ago!

Arnav clenches his teeth when speaking of Shyam who had betrayed his sister. He opens up for the first time to KHushi and recounts his past. We hear the shehnai in Sheesh Mahal where Anjali's pre-wedding celebrations are going on! Arnav sees his mother running up the wide stairs and follows her; he sees a scene which is imprinted in his mind! He hears his mother accusing his father of a betrayal, a dhokha, asking him how he could do such a thing. She questions him why he had not thought of their marriage and about their children, his father appears confused and tells his wife, Ratna, that nothing was the matter; he wanted her to hear more. Ratna appears very angry and upset; she screams that she did not want to hear any more, she had seen the other woman with him. Arnav's father is confused and asks her who the lady she had seen him with was, but Ratna yells out in a fit of temper that he had never loved her and rushes away. Arnav sees his father following her, and then hears a gunshot and his father crying out RATNA! and he screams out MAA!
Tears flow out of Arnav's eyes as he tells Khushi that his father had an affair with another woman, and when his mother heard of it, she could not bear it and committed suicide! He tells Khushi that after his mother committed suicide, his father blamed himself for her death and committed suicide too! Arnav and Anjali lost both their parents on the same day, it was also Anjali's wedding day! Someone tells Arnav that the other woman too had come to see his father for the last time that day when the bodies were laid out for condolences. When fourteen year old Arnav turns to look, his vision is obstructed by someone, he gets up to go and see her, but she had gone. Arnav tells Khushi that he had not seen her face, but he truly believed that both she and his father had killed his mother! Arnav is unable to keep the anger and hatred from his voice; he hates his father and that woman intensely. We see Arnav's face between two diyas kept there, as he recounts how they lost everything that night.

I was young, Khushi but I took courage with both hands, I knew that Di needed me! I promised Di that everything would be alright; I would make everything alright for her! HUM PHIR SE KHUSH HONGE, BUT HERE I AM! I FAILED, DAMMIT! Di married and that scoundrel, Shyam betrayed her! Whenever I see him, I see my dad in his face! He betrayed Di in the same way that my dad betrayed my mother! it is the same, Khushi, the same things are occurring again, History is repeating itself and I am not able to change it! I tried to save Di's marriage by marrying you, I threw Shyam out of Di's life in the hope that I would make everything alright but I could not, Khushi, I could not! Di is crying again, in pain! When Di is a little happy, I feel everything is fine BUT I DON'T KNOW WHY, EVERYTHING JUST GOES AWAY! MAA, PATI AUR AB BACCHA! I feel guilty of having failed to protect my Di, I HAVE FAILED IN MY LIFE!
The intense grief and guilt on his face, makes Khushi reach out to him, and hug him trying to give him the much needed solace in his life! He has never shared his pain with anyone; he has always been the giver for his family, the protector for his family. He has shielded his entire family from troubles, taking the burden on his young shoulders, keeping a distance from everyone as he hid the trauma of his past. He had never told what he had seen that night, he had tried to keep his family and Di in particular in a safe cocoon of love and security, striving all his life to attain perfection in his work, realizing that money mattered in life and that relationships were redundant in his life. Di was the only one who he let into his heart, but with her too, he did not open up and share his pain and sorrow, his fears and insecurities as the past intruded sometimes in his nightmares!

Lord Ganesha hears everything as he recounts the horrors of his childhood nightmare to Khushi, she was the only one whom he had allowed to enter his heart and soul, and she is the one whom God had decreed that would be his shadow, his confidante, and his shield from the sorrows in the world. As he has been the protector and giver for his family, Khushi is the protector and giver for him, he gives and takes from Khushi as she does from him, in their journey of life!
PRE-CAP:
A FACE-OFF WITH SHYAM AND ARNAV IN THE OFFING, WITH DADI LOOKING ON, AND FANDOM ROOTING FOR ARNAV TO FINISH OFF SHYAM!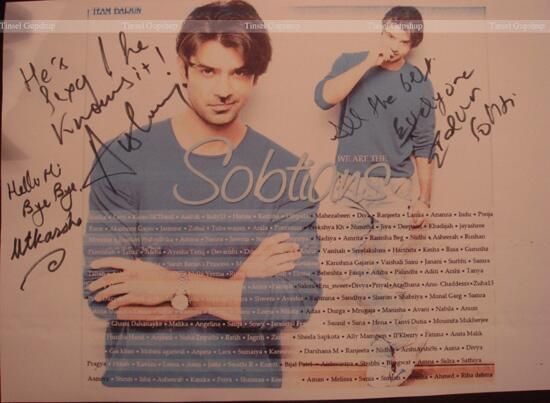 Sep 5
THE PRECAP WHICH PLAYED OUT SO BEAUTIFULLY TODAY! (By Samona) (Thanked: 8 times)
THE PRECAP WHICH PLAYED OUT SO BEAUTIFULLY TODAY!
AND WHAT A SCENE PLAYED OUT TODAY AFTER THAT JHALAK OF A PRE-CAP!
OH, I LOVED THOSE PUNCHES AGAINST SHYAM'S FACE FROM ASR'S HAND!
HAD TO, HAD TO, HAD TO CLAP FOR ARNAV SINGH RAIZADA! AND WHAT AN ACTOR BARUN HAS TURNED OUT TO BE!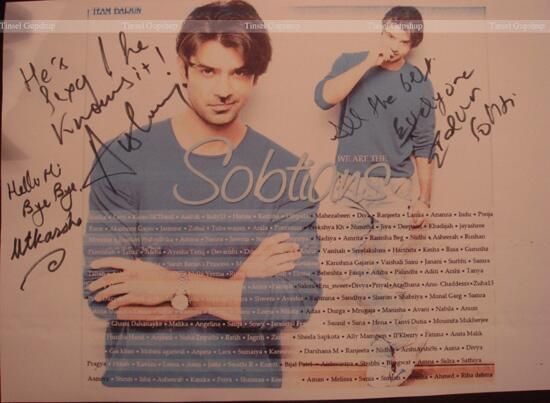 Sep 6
HEART FELT THANKS TO ALL! (By Samona) (Thanked: 5 times)
HEART FELT THANKS TO ALL!
DIEHARD_ROM, PEPPER, VIMMIYA, SANDYY, RAMYA, ANKKG, DHALIA, ARUSHI, CHERRYBLOSSOM, CDNDOST, YAMAN, GIANNI,
IPKKNDFAN19, AMD FINALLY OCEAN, IT IS TRULY WONDERFUL TO SEE YOUR COMMENTS ON MY VIEWS! MY HEARTFELT THANKS FOR ALL THE
WORDS OF APPRECIATION I GET EVERY TIME! MAKES ME FEEL LOVED VERY MUCH!
TRUE, DIEHARD_ROM, ASR DOES SHARE HIS DIL KI BAAT WITH ME, I AM THE LUCKY ONE INDEED!
PEPPER, YES, A GREAT TRAGEDY HAS HIT ALL, IT IS DIFFICULT TO FACE SUCH EVENTS IN ONE'S LIFE!
VIMMIYA, THANK YOU FOR THAT SONG, RAFI SAHAB FOR ME ANY TIME. APPRECIATE YOUR FEELINGS REGARDING THE APTNESS OF THE TITLE!
SANDY, THANK YOU FOR SAYING MY POST MOVED YOU TO TEARS, LOVE YOU!
RAMYA, I AGREE, ASR HAS NOT FAILED IN LIFE, BUT SURELY HIS DI HAS FAILED!
ANKKG, THEIR PAIN MADE ME CRY TOO! I SALUTE YOU AND YOUR HUSBAND FOR THE COURAGE SHOWN BY YOU!
YAMAN,THE SHATIR DIMAAG KAUN? POST WILL BE UPDATED THE MOMENT ARNAV'S DIMAAG COMES BACK FROM ITS HOLIDAY!
GIANNI, HE HAS INDEED SHOULDERED A HUGE BURDEN, TIME TO LET GO NOW!
IPKKNDFAN, I AGREE, THAT HE WILL BE SHATTERED TO KNOW THAT HIS SISTER CONSIDERS HER CHEATING HUSBAND TO BE MORE RIGHTEOUS THAN HER BROTHER!
YES, RAMYA, TOLD ASR, TO DRINK BOURNVITA MORNING AND NIGHT, SO THAT THE BLACK EYE IS NEXT ON THE LIST!
OCEAN, YOU REALLY MAKE ME FEEL SO GOOD, I DON'T HAVE WORDS TO EXPRESS MY FEELINGS! YES, I DO BELIEVE I FEEL ARNAV'S FEELINGS MORE THAN KHUSHI'S AND ARNAV'S HEART TRULY WRITES THEM!
AND THE SILENT READERS TOO, THANK YOU!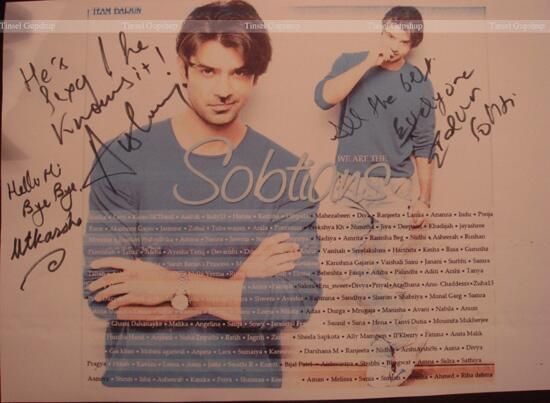 Disclaimer: The views expressed above are member's views and myeDuniya does not comply with it. The views expressed may not be factually correct. Incase of any issue please contact us/report it to us.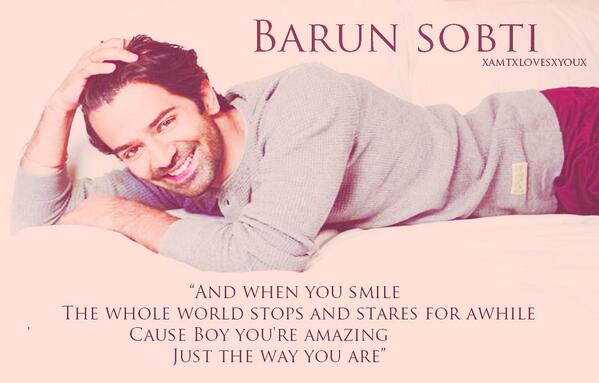 Missing Arnav Singh Raizada!!!!!!!!!!!