HAPPY BIRTHDAY TO MY TWIN, PEPPER!
Sep 10
HAPPY BIRTHDAY TO MY TWIN, PEPPER! (By Samona) (Thanked: 9 times)
TUM JEEYO HAZAARON SAAL, SAAL KE DIN HO PACHAS HAZAAR!
WISH YOU MANY MANY HAPPY RETURNS OF THE DAY, PEPSI!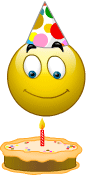 I am so blessed and thankful to have a judwa like you in my life. Celebrate your Bday! You deserve the best.
Wonderful twin, I love you so much and on your special day, I double it up!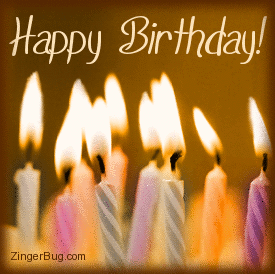 Life made us friends. Here's a great big birthday hug full of love and happy wishes as you celebrate your special day!
There is only one place where I can keep my every strength, my every weakness, my every secret safe. It's in your heart. Happy Birthday to my wonderful judwa!
Wish you a very happy and sweet birthday!
Secrets, goals,
Deepest hopes, and inner souls.
Our lives may change
Through laughter and tears,
But our love
Will last the years.
FROM SAMONA.
AND ALSO FROM THE REST OF THE BHBC GANG!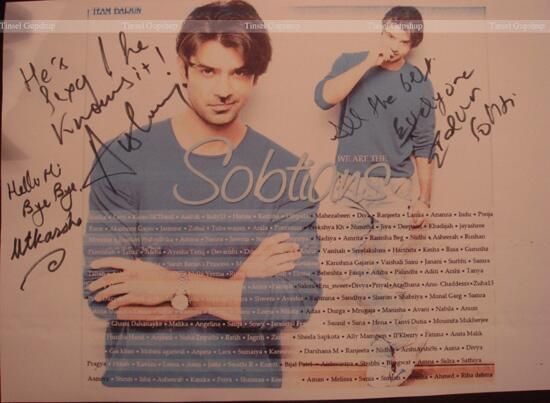 Sep 10
Triplets!!!!????? (By Swarna) (Thanked: 8 times)
PEPPER AND SAMONA
I KNOW YOU TWO ARE TWINS
YOU TWO SHARE A SPECIAL BOND
BUT ON YOUR BIRTHDAY I PRESENT A GIFT
OF BECOMING TRIPLETS together WITH WHO???????????
FILL IN THE BLANK
DON'T WORRY, YOUR BOND IS SAFE
JUST WANT TO SAY HAPPY BIRTHDAY AND MANY HAPPY RETURNS OF THE DAY
TO YOU PEPPER !!!!!
HAVE A WONDERFUL DAY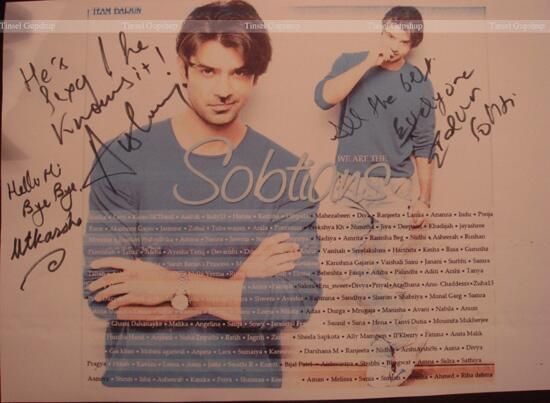 Sep 10
Now I have to give flowers and Party favors (By Swarna) (Thanked: 5 times)
There you go Pepper some flowers for you
And a
You see you help us with all things tech, big and small.
Hope you are Having a wonderful fun filled day!!!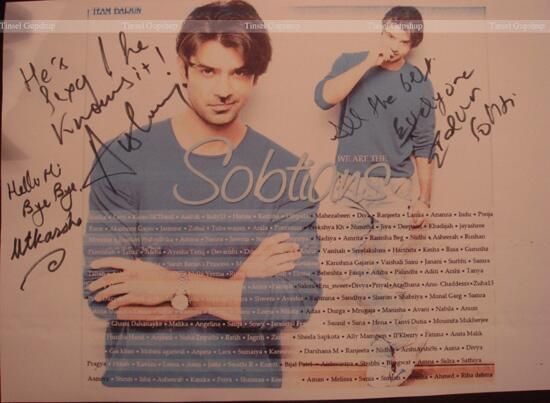 Sep 10
THANK YOU!!!! (By Pepper) (Thanked: 4 times)
Hello,
Sammy, my judwaa, what can I say. I am at a loss for words with all that you did over here. And I know that you lost the first view you posted, but, for me even this is just as beautiful and wonderful as the first one, as it comes with loads and loads of your love and your heart. I love the song that you specially sent me for my Birthday, a custom made song with my name in it. I will always be greatful and will never forget this show as it is the reason that I found my twin and am now able to talk to her everyday. I cannot imagine my days without talking to you.
Goldie, what can I say, I am so touched that you have posted so many views for my birthday. It really brings tears to my eyes. I am so blessed to have you all as friends. And helping friends out is no problem and no thanks necessary.
Thank you Diti19 and Suke_Desai for your kind wishes for my Birthday as well. I have not had the pleasure of meeting you before, but welcome you as friends and really appreciate your wishes. Thank you once again.
With lots of love and
,
Pepper.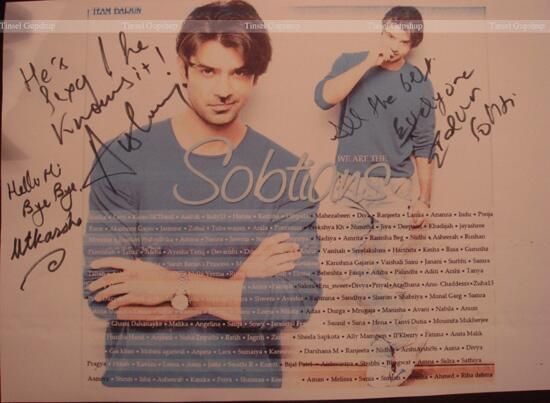 Sep 10
BIRTHDAY WISHES FOR A DEAR FRIEND PEPPER...................!!! (By Fairy)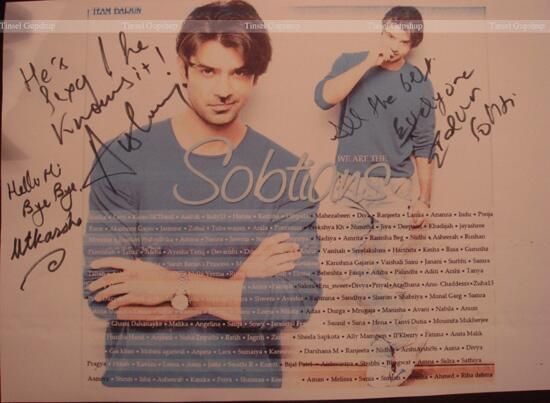 Disclaimer: The views expressed above are member's views and myeDuniya does not comply with it. The views expressed may not be factually correct. Incase of any issue please contact us/report it to us.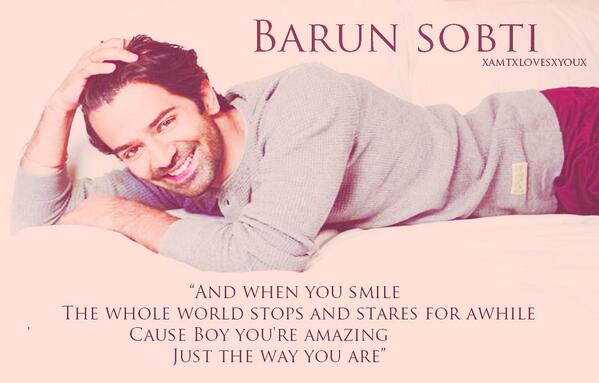 Missing Arnav Singh Raizada!!!!!!!!!!!